Las Vegas – The Sin City and The Entertainment Capital of the World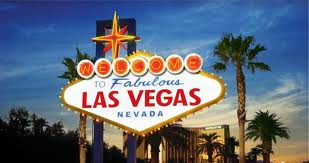 Las Vegas is a part of Clark County in Nevada, USA. It is the capital of and the most populous city in Nevada. In 1920s, Las Vegas is mainly a desert. But gambling companies started during the construction of the Hoover Dam where workers can spend their money and enjoy their time. This has been the reason why gambling was legalized in Nevada. There were a lot of changes in Nevada from hotels, restaurants, casinos, museums, and other entertainment.
Nowadays, Las Vegas is considered as the "Entertainment Capital of World" because of many fun and exciting things to do in the city. Las Vegas is not only known for its casinos and bars. Many businessmen in the city want to promote Las Vegas to other people in other places and countries. Today, the city is becoming a popular tourist spot destination and even a family-vacation destination.
For gamblers, there are several casino resorts and facilities around Las Vegas. Many rich people consider casinos as the main destination in the city. The gaming center in Las Vegas has been developed for many years. This is the reason why films featuring casinos are usually taken in Las Vegas.
There are numerous attractions in Las Vegas that a one day trips is not enough for you to see most of them. Las Vegas is not only for adults. If you are planning to visit Las Vegas with the children, there are many theme parks, video games and other activities that kids would really enjoy. You can also enjoy free of charge attractions.
If you worry about accommodations in Las Vegas, there are many luxury hotels and facilities that can make your stay comfortable and one of a kind. Casinos and resorts also provide first class hotel accommodations. Some of the most famous hotels in Las Vegas are Fiesta Rancho Casino Hotel, Trump International Hotel & Tower, Alexis Park Resort, Planet Hollywood Resort, Las Vegas Hilton, and Palace Station Hotel. These hotels are luxury ones and they are expensive. Tourists can also find affordable hotels around the city.
Las Vegas is not only for its marvelous casinos, hotels and resorts but also for shopping malls. Las Vegas is a perfect place for those people who love shopping. There are many notable designers and brands of clothes, shoes, perfumes, bags and cosmetics to choose from. Some Dolce & Gabbana, Adidas, Nike, Polo Ralph Lauren, A|X Armani Exchange, Banana Republic, Eddie Bauer, Perry Ellis, Timberland, Tommy Hilfiger and many more on the list.
If you really want to experience Las Vegas, visit this place and you will know the reason why it is called Sin City and the Entertainment Capital of the World. Las Vegas is a place that offers beautiful attractions and activities much more than gambling. Explore the best fun in Las Vegas!
See Vegas like you've never seen Vegas before! OnBoard Tours, the award winning NYC & DC tour company is now proudly offering tour Las Vegas Strip, Pawn Stars, Grand Canyon, and even a VIP Night Club Tour you won't want to miss!