How to Choose an International Tour Group You Can Trust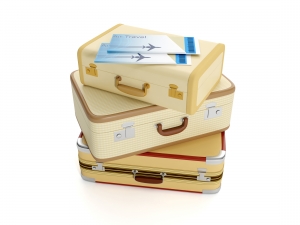 If you are looking for a great way to explore a foreign land, either on or off the beaten path, then you should look into the wide array of tour group excursions available to you. Just before to do ample research before you invest any money in such a vacation experience, as not all tour groups are created equal. Where do you begin? Check out these tips for how to choose an international tour group you can trust:
Ask Other International Travelers
This is actually much simpler than it might sound. Search the web for travel forums and then post your question to receive feedback from people who have experienced travel with international tour group companies first hand. If you have a specific destination in mind, then be sure to mention it, in addition to what kind of vacation experience you are looking for.
Read Online Reviews
There is perhaps no better indicator of a tour group's quality than its reputation among the people who use its service. You can find a treasure trove on useful information on an international tour group you are researching with a quick online search for reviews of that company. Sites like TripAdvisor.com and TourGroupReviews.net are great sources for travel-related reviews.
Search Tour Directories
Websites like Tour.com and Sightseeing.com are unbiased sources for information on all types of international tour groups. Simply visit the sites and choose your search parameters (activity and location, for example) to find a number of legitimate international tour groups that you can research further in order to find your best fit.
Ask for Referrals
Once you've settled on a few tour groups you're most interested in, then you should ask that company if they can send you references. Any tour group company that cannot send you reference is one you should take off your list. Be sure to follow through by calling the references and asking questions until you are satisfied that you've found a tour group you can trust.
Tourism Offices
No matter what your destination, you can be sure that the locale has either a national or local tourism office that you can contact before your trip in order to ask for recommendations for reputable tour groups in the area.
Trade Associations
There are a number of travel trade associations that keep running lists of their registered and active members. For example, if you are travelling to Europe, then you can inquire with the European Travel Agents and Tour Operators Association to find travel services providers with a known reputation. Search the web to find travel trade associations specific to the place you will be vacationing in.
As you can see, you have plenty of resources you can use to find your tour. Make use of one, or all, of these options to find your perfect fit. Bon Voyage!