Lake Powell – The Most Adventurous Journey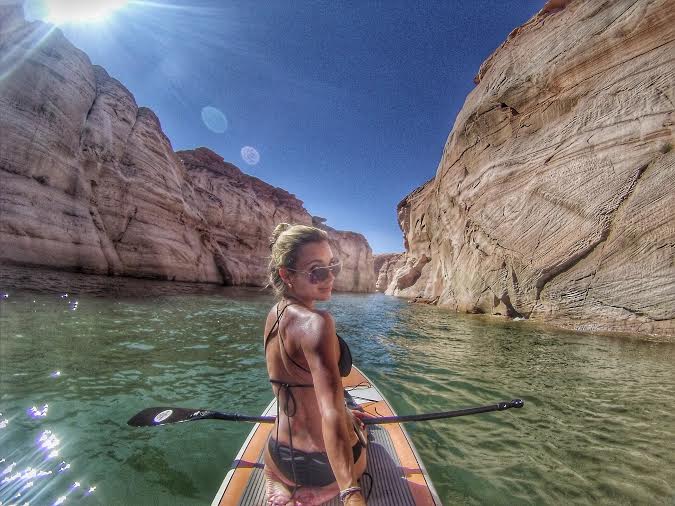 More than 2 million annually visit the adventurous and most exciting place called Lake Powell. Over the years, it has become one of the ideal holiday destinations for the tourists. With a shoreline of 1986 miles, this second largest man-made reservoir, the visitors can enjoy several outdoor activities. Read on to know more information about Lake Powell and the major reasons this place has become one of the most famous holiday destinations.
The Mesmerizing Cruise Trip
One of the major reasons why this place is popular among the tourists is the mesmerizing cruise trip. The tourists can get the centralized view of the whole area through the cruise trip that takes them into the middle of the desert. The guests, during the journey, are served the delicious food which doubles the experience of this beautiful journey.
Suitable Weather
If you are looking for the most suitable weather for spending some leisure time on the beach, Lake Powell is the place for you. The temperature remains on the mild warmest side during the day; however, the nights are cool and breezy.
Camping
Lack Powell is the ideal place if you are looking for enjoying a wonderful camping experience. The most suitable weather allows the campers to complete enjoy their experience of camping and indulge in various other activities to make this adventure trip the best one in their life.
Numerous Canyons
The tourists can make their stay even more eventful in Lake Powell by exploring the countless canyons this place boasts of. The best of the lot, undoubtedly, is the Navajo Canyon. The artistically and beautifully decorated walls of the canyons speak a lot about the creativity and skills of the natives. You can make your journey even more pleasant by hiring a boat and exploring the further areas.
Family Units for Accommodation with Enhanced Facilities
The Lake Powell is the ideal destination for families to enjoy their vacations and spend some quality time together due to the family units that are specifically made for families to reside and enjoy the attractions of the place. The visitors can get all the facilities you get in luxury hotels with the additional benefits of a kitchen and romping rooms for kids.
Outdoor Adventure Activities
A number of exciting adventurous and exciting activities that can be enjoyed the visitors for making their stay the most memorable and enjoyable one. Let's have a look at some of the exciting activities that can be enjoyed on the Lake Powell.
Wakeboarding
Wakeskating
Wake surfing
Knee boarding
Water skiing
Boating
Fishing
Paddle Boarding
Kayak skiing etc.
The picturesque locations coupled with the most pleasant and the various fun activities make this place a must to be explored and enjoyed by the tourists from all over the world.