Is Ruckus Technology The Best Wireless Solution For Business?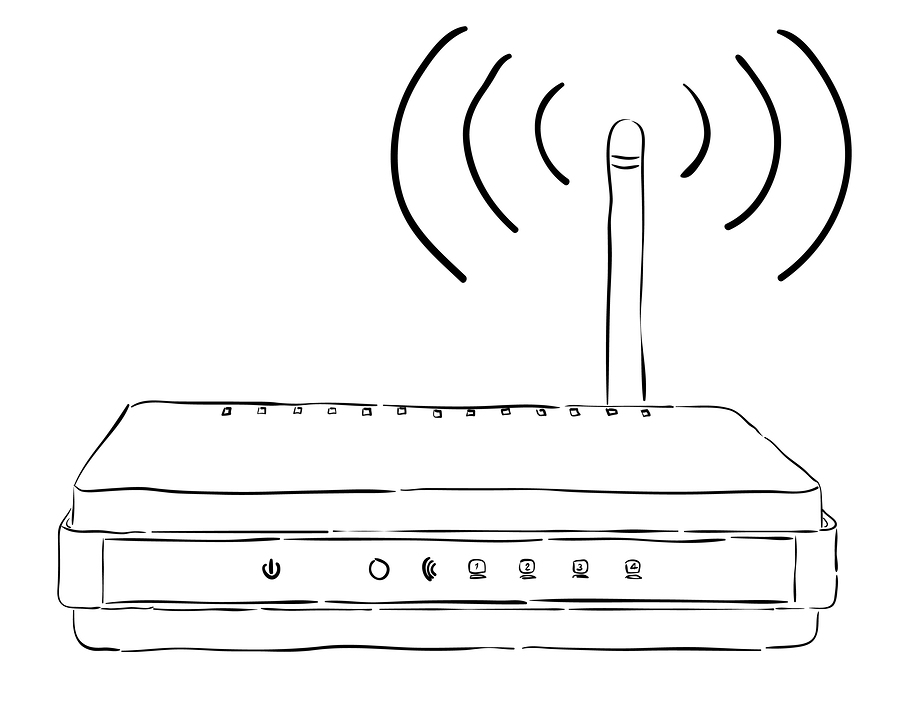 Running a business can be stressful enough on a daily basis, however without the use of advanced technology; it can be even more difficult to keep up with the changing times of the high-speed Internet world.
Innovative technology has enabled businesses of all sizes to be more competitive, expedite production more efficiently and most importantly – service more customers on a timely basis. Wireless technologies such as WLAN controllers and wireless networks can enable business owners to increase production in the most effective and diligent manner possible – creating a stronger foundation for their business.
Understanding Different types of Wireless Technology Solutions
Have you ever been in a building or home where the WI-FI connection wasn't as strong as it should be, only to be told that the building structure is the cause?
Some wireless solutions do not accommodate the range needed to operate larger scale businesses. The architecture in some buildings may block the transmission of wireless solutions such as local-area connections (WLAN), resulting in a slow Internet connection or lost transmission signals altogether. While indoor/outdoor wireless solutions, better known as anytime/anywhere connections, have enabled businesses to break the barriers of these obstacles, they can also leave you vulnerable to security issues.
In today's business world, utilizing top-notch wireless solutions is not only vital to internal production, but for industries such as hotels and cafes – providing customers with optimal wireless connection that is equally important. This makes finding the wireless solutions that offer the best of both worlds essential to success.
Why would I choose Ruckus?
In all my years as an IT engineer, I have used many wireless hardware technologies, but none that are as consistent and dependable as Ruckus. Specialized technology such as Zone flex or Flex Master can offer businesses of all sizes the laser-targeted solutions needed to accommodate their individual business needs.
On the contrary, to conventional wireless solutions, these products offer targeted wireless solutions that incorporate WLAN connection with uninterrupted service and optimal security.
Let's take a look at the different  technology solutions that Ruckus offers…
Zoneflex Wireless Solutions – clever wireless technology.
Zoneflex offers indoor and outdoor wireless solutions that deliver customized solutions contemporary wireless products do not offer. Using the patented BeamFlex technology, a smart Wi-Fi antenna, the Zoneflex indoor wireless products provide businesses with a more extended service range with adaptive signal steering.
Essentially this means that you will not lose connection or experience slowdown due to the architectural structure of the building, simultaneous use or inclement weather.
Using a merge of LAN/WLAN technology, Zoneflex controllers operate on a different path from the data path – maintaining a continuous consistent service. The outdoor wireless solutions utilize 802.11n performance connections equipped with 150+Mbps between mesh nodes. This innovative wireless solutions reach a distance of 300+ meters, enabling both businesses and their clients to access the fastest WI-FI connection possible without being inside the building.
This can be exceptionally advantageous to the hotel, dinning and service industries that accommodate both indoor and outdoor areas such as pools, patios or cocktail lounges.
Zoneflex indoor – click here
Zone flex outdoor – click here
FlexMaster – Centralised Management of wireless networks.
Ruckus systems offers FlexMaster Centralized Wi-Fi Management that allows you to control, monitor and upgrade your wireless solutions in a secure manner from any Internet connection or private IP network – perfect for Enterprises.
The Linux-based platform accommodates nearly any remote Smart Wi-Fi APs and LANs with single point access to manage configuration, performance and of course, fault detection and audit reports. Many telecommunication industries and businesses that utilize multi-service operators implement this type of product to ensure they can accommodate IPTV services as well as standard hotspots effectively.
Click here to find out more about FlexMaster technology.
SmartCell Wireless technology – Perfect for Enterprise.
For larger scale operations, SmartCell wireless solutions offer impeccable gateway products, access points and the SmartCell Insight product that protects SME's and Enterprises from every angle of their technology needs.
These innovative gateway solutions provide completely scalable WLAN controllers that are 3GPP compatible for optimal functionality. The Element Management System offers a complete integration of all wireless components such as hotspot connections and Wi-Fi RANs using a mobile packet core.
The SmartCell 8800 Series eliminates the issues that many conventional wireless products face since this outdoor access point is integrated with small options designed for high-density use. Businesses located in urban areas often face challenges when deploying HetNets, however with the 8800 series, the dual-band 802.11n outdoor AP accommodates both Wi-Fi, LTE and 3G networks to ensure optimal, consistent performance.
Click here to find out more about SmartCell technology.
ZoneDirector – Smart LAN controllers.
Wireless LAN Controllers often require an immense amount of training and experience to operate, which is why IT teams utterly despise switching to new systems.
The Ruckus ZoneDirector operates on Smart/OS software applications that offer LAN solutions unlike any other management system. While most central management systems offer more advanced applications as add-ons, ZoneDirector products deliver them as a package deal.
Fully equipped with adaptive wireless meshing and rogue AP detection, this wireless solution offers the most advanced Wi-Fi security features available for centralized systems. Most importantly, the system is as user-friendly as they come. The flexible WLAN groups helps to maintain automatic connection without interruption, while the guest networking functions ensure reliable management from any remote location.
Click here to find out more about ZoneDirector technology.
Configuration.
Ruckus has been introduced for home users in some countries. For example, Swisscom uses Ruckus Wireless technology in the home for its cable/internet customers. In these instances, there isn't any configuration required on behalf of the end user, but in a business environment, Ruckus Wireless technology needs to be installed and configured in a business environment by fully trained ruckus wireless partners – of which many can be found on the internet.
Alternatives.
Ruckus technology is good, but it can be expensive and in the current climate, not all small business owners can afford high-end technology like the above.
If you are looking to implement a secure wireless solution then I would suggest WatchGuard technology. The XTM 2 combines a dedicated Hardware Firewall solution that incorporates dual band wireless technology. It isn't cheap and again, it will need to be configured by a specialist, but it is cheaper than Ruckus hardware and it provides an amazing level of security.
One of the most common wireless solutions is Netgear. They make wireless hardware predominantly for home users, but they also provide a fantastic range of wireless hardware for business, perfect for SMEs on a budget. I have implemented many Netgear wireless solutions in the past and I have to say that for the price, they offer fantastic value for money.
Conclusions.
Whether you are looking to increase the efficiency of your Enterprise or establish a solid foundation for your small business in order to compete with larger scale competitors, implementing the most effective wireless solutions can make a world of difference.
Featured images:
License: Royalty Free or iStock
source: http://www.bigstockphoto.com/
David has been working in the IT sector for over 11 years. He has extensive knowledge of the latest networking technology including switches, Firewall and wireless technology. David enjoys writing technical documents in his spare time.