How To Write A Successful CV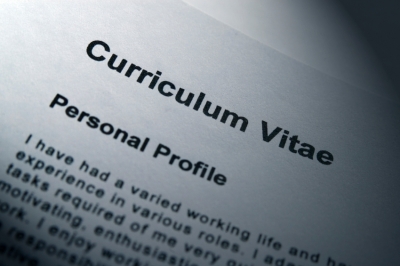 The first step to finding a job is writing a successful CV. Even though it seems like a fairly easy thing to do, many people don't know how to execute it properly, because they fail to grasp one simple concept – everything you write in matters! From structure to spelling and grammar, everything that enters your CV will determine the success of your endeavor. This is the most important aspect you need to realize even before you start writing your resume.
Once you understand it, it will be much easier to convince people that you are the right person for any job you are applying for. Writing a successful CV can be the difference between getting a job, and getting the job you desire, so you must make sure you do it right.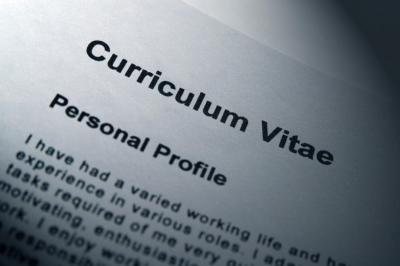 A CV is Not a Technicality
Your resume isn't just a technicality. It's the way you represent yourself in front of anyone who is looking to hire. Even if you are perfect for the job you want, the HR person (or anyone who is doing the hiring) is not going to know that unless you make it clear in your CV. Don't underestimate the importance of this first impression. You are not going to even make it to an interview if you don't present yourself flawlessly.
The Basics
You need to start with something everyone who has ever written a CV knows – the basics. You need to include your personal details, contact information, education, skills, qualifications, work history and experience, interests and hobbies, achievements and recommendations. Those are the basic elements of any CV – that's the template everybody uses. Sounds simple, right? Wrong! If you do what everyone else does, you will fill in a form and you will hope for the best.
You will not put any effort into standing out from the other applicants and you will make it harder for the HR to notice you. Like I said, those are basic elements and they have to be included, but if you want to really stick out, you have to show some initiative.
If your resume represents who you are, you don't want the person reading it to grasp at straws in order to give you a chance. If the HR officer receives a hundred resumes a day, you need to make sure that yours will be one capturing his attention.
Presentation
Present yourself in the most efficient way possible. In order to do it, you need to tailor your CV to the job you are applying for. Look at the job description and the employer's requirements. Do you have what it takes? If so, then make sure that's perfectly clear from the moment they look at your CV. It needs to be short, informative and to the point. Most HRs don't have the time to read every single resume submitted to them from top to bottom.
If you fail to make an impression in the first few seconds, then the probability of success is decreased dramatically. That's why you need to make sure it's short and well-written. It's critical that there are no grammatical or spelling errors – who would hire a person who doesn't take the time to write an error-free CV? Also, make sure that all the information your provide is relevant to the job you are applying for.
Turn any of your personal traits, hobbies or interests to your advantage. Are you into sports? That means you have discipline and tenacity. Do you like reading? That means you are knowledgeable and well-read. Do you like browsing the web? That means you are good with information and doing research. Turn everything into your strength. You need to make them realize you are not just another applicant – you are the right person for the job and they want to hire you without a second thought.
Conclusion
Make sure to utilize your skills in the best way possible. Convince them that you are the perfect candidate but never lie on your resume. Make them fall in love with you from the moment they they grab your CV from the stack. If you manage to pull that off, they will surely call you in for an live interview, where you will once again show them you're worth it. Good luck!
Make sure you look confident enough on your interview. You don't want to give the impression you don't belong.
Connie Jameson big love is education and business. She is reads a lot and wants to learn how to trade. In her spare time she loves to write about her passion.