How To Start A Home-Based Woodworking Business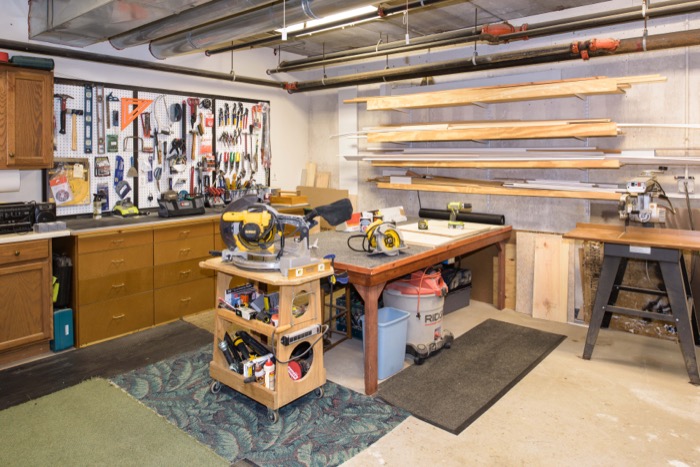 Starting a small woodworking business from home is as challenging as it is rewarding. The stakes are even higher if it's a one-person business, as most home-based enterprises tend to be. Here are some considerations for anyone looking to launch a woodworking startup.
What to specialize in
When it comes to startups, being a jack of all wood-trades is rarely rewarding. Instead, you need to find a niche you're most comfortable with. A wood-turning business, for example, has a potential of generating solid income as you can sell items like fruit bowls, candlesticks, stair spindles and pretty much anything round and symmetrical in shape directly to consumers, or arrange accounts like retailers, such as gift shops. You can also consider manufacturing wine racks, wooden toys, or the very popular wooden jewellery boxes, which retail online for 10-20 times the manufacturing cost.
Purchase essential tools
Woodworking is largely based on a few large machine tools such as wood lathe, bandsaw and jointer, some hand-held power tools and a collection of essential hand tools for precise work. However, the selection of tools you need in your workshop, especially if you're starting from ground zero, depends on the kind of woodwork you'll make. There are specialized woodworking stores where you can find everything you need. For instance, Mitre 10 Stores offer a wide selection of handheld tools from trustworthy brands like Kincrome, Stanley, Lufkin, Wiss, Estwing and Supercraft.
Adopt woodwork safety habits
There is a list of safety precautions and routines every woodworker must adopt to make their working environment safe and avoid accidents, which in a woodshop can be severe. Rush is among the first causes of accidents, so it's important not to miss any steps. Woodworking power tools have running blades that send high-velocity chips and particles everywhere, so always use power tool guards as well as personal safety gear such as a helmet with a face cover, goggles, gloves and a particle mask. Finally, make sure your workshop floor is clear of clutter such as cables, wires, sawdust, and liquid spills.
Save on wood and supplies
You'll be amazed at how much more money you can make if you cut down on raw materials and time and technique costs. Instead of buying at the local home store, find a lumberyard where you can buy in bulk or shop online. It sounds unbelievable, but lumberyards are often willing to fulfil even small orders. The wood you buy there is already cut and stocked according to grade and size.  Plan your purchases in advance and hunt for special offers and discounts. Also, think about which hardwood elements can be substituted with high-quality boards and veneers.
Promote your business
Especially if you're running a one-person startup, you need simple and effective methods for getting people to know about you and your business. Never underestimate word-of-mouth, so the pioneers of your marketing will be your friends and family. On the other hand, email makes it easy to get in touch with a number of people with ease. Create a buzz about your business using popular social media like Facebook and Pinterest, the latter of which has the largest source of traffic to websites than all other social media combined.
When starting a home-based woodworking business, it's important to select a niche which enables quick profits and opportunities for early retail accounts. The tools and equipment you choose will depend on the kind of product you're going to make, while for promoting your startup, you're best off with online channels enabling you to reach a large number of potential customers easily.