How To Shop For A Real Estate Agent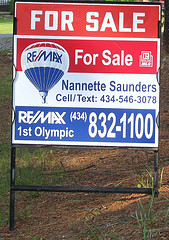 Real estate agents want your business, especially if the market is in good condition. However, you need to be careful when hiring a real estate agent because not all of them are the same.
All agents play up their strengths and over-exaggerating themselves to make you hire them and nobody else.
Keep in mind that you are the only person who can decide what real estate agent is best for you; however, here are some tips to help you.


Try to avoid the non-expert (new) agents
Beginner agents are those who do not know a lot about the real estate market just yet. In addition, they do not know all of the tricks and gimmicks that can sell your home faster, as the experienced agents do.
Agents' websites have missing information
Agents want you to look at their website and like what you see and read. They want you to hire them instead of another real estate agent.
However, because they are so determined to have an interview, they misprint or do not print some of their information!
Do not interview same-company agents
You should always base your interview on the agents' performance, not their personality!
Here are some reason why you should not interview or hire real estate agents that are from the same company or same real estate office.
 The agents may know each other and may compare your personal financial notes
 The agents may not like each other which could affect your sale
 If the agents are friends, they may decline the interview to avoid conflict with one another
 The company's rates and policies will be the same
Why do you need a real estate agent?
If this question keeps going through your head, relax. You do not HAVE to have a real estate agent.
You can sell your own home if you would like; however, a real estate agent is there to make things easier for you by doing the work for you!
To help you, here are some good reasons to call a real estate agent:
 They bring added value to the transaction by using top-notch marketing materials and using proven selling systems
 They offer professional virtual tours and take pictures to post on their website
 They use the internet to network with other brokers about selling your home, and finding buyers that are looking for something like your home
 They price your home as what they know will sell without pricing it too high or too low
 They set up appointments for the inspections for you
 They use counter offers and they negotiate with clients so that you get top dollar
Is your agent lying to you?
When buying or selling a house, you must be aware that real estate agents will lie to you!
They want money and reputation; sometimes in order to get those two things, they have to trick their clients.
It is very wrong and very unprofessional, but that is what the real estate market consists of.
Most of the time, a real estate agent will lie to you about themselves by making themselves sound and seem much more professional than they are.
However, they can lie to you about other things, so be sure you know what you are talking about when it comes to selling or buying your home.
 How much you home is worth
 How good or bad the real estate market is at that time
 What the home needs done before selling it are things a real estate agent will or may lie to you.
Featured images:
License: Creative Commons
image source
Guest author Lindsey Clement is an experienced real estate blog writer. She love to write articles for Pallspera.