How to Prepare Your Home for Hurricane Season and Flooding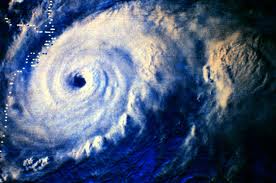 If you live in a hurricane or flood zone, then you are well aware of what hurricane season means for homeowners. It's typically a scramble, and a race against the clock, to accomplish everything in time to protect not only your home and valuables, but also your family's health and safety. This is one case in which some careful consideration and strategizing can dramatically lessen the amount of time and stress that you must invest in the process of preparing your home for hurricane season and flooding.
Repair All Leaks
This applies to everything from water pipe leaks to gas leaks. Extreme weather can turn a small leak into a major problem, and very quickly. This can ultimately cause a lot of unnecessary damage to your home and cost you a lot of money. Make it a point to inspect your home for leaks before hurricane season arrives, and to get any leaks you find repaired right away. Make sure you check your foundation and install any flood barriers necessary.
Stock Up on Sand Bags
One of the most effective ways of keeping water out of your home in a flood is to stack sandbags at all of the entrances to your home. Unfortunately, preparing sand bags for this purpose can take valuable time that you don't have if you wait for the hurricane to do it. Therefore, it's a great idea to prepare a stockpile of sandbags to store in your garage as soon as you realize hurricane season is approaching.
Personal Possessions
Those items that are most important to your family are often those that are last thought of when facing an upcoming hurricane, especially when you have an impending flood on your hands. Therefore, you should take measures to protect certain items now, before an emergency situation approaches. Place all of your family's vital records (social security cards, passports, birth certificates, immunization records, trusts, living wills, etc.), your important financial records (bank account information, notes, bonds, etc.), titles, and deeds in a waterproof container that is within easy reach should the worst case scenario happen.
Glass Windows
These are especially vulnerable to damage caused by hurricane winds and flying debris, and a broken window makes your entire home vulnerable to weather and water damage. Prepare glass windows for hurricane season by covering them with plywood and securing the boards in place with screws. If you can't afford the time or money of doing this minor project, then the next best thing is to tape your windows with duct tape so that they do not shatter all over the place in the event that they are struck by a flying object.
Hurricane season is no walk in the park. However, you can ease a bit of the strain by taking ample preparatory measures. Follow these steps to prepare your home for hurricane season and flooding.