Group Housing Choices In Montreal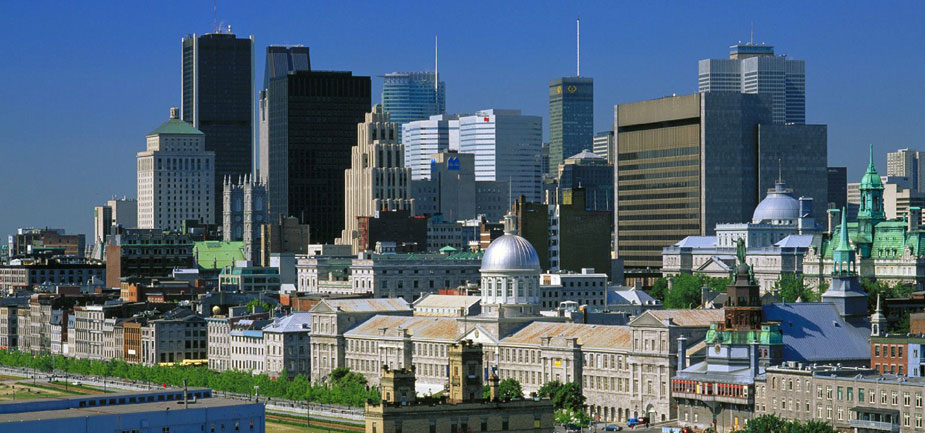 Why is Montreal very popular with immigrants?  The answer to this is manifolds.
The city is blessed with nature and good weather,
a thriving port that offers many business opportunities, fantastic infrastructure to enjoy, industry headquarters to seek employment, health care and relatively cheaper cost of living.

Cultural Blend Of Montreal
Home to one of the largest migrant population from different parts of the world,
the history of this city dates back to almost the same time as that of New York with settlers to the New World discovering this island and colonizing it.
French is widely spoken here and it is noted to be home to almost 90 different nationalities.
This kind of diaspora cannot be found anywhere in the world.
Over the years each community has chosen a preferred borough out off the 19 in the city to settle down and
travelling around these districts gives a fantastic glimpse of their native culture that is on display, especially during festivities.
The striking feature is the peace and tranquility that prevails over the city, irrespective of the different cultures, religions and ethnicity's of the population.
Fantastic architecture of both Old Montreal and Downtown are another notable feature.
Recognized as the design capital of the world, the different styles blend in with each other and a look at the city skyline from an elevated viewpoint is spectacular.
There are a number of attractions that include museums, theme parks, art galleries and outdoor recreational facilities that add to the charm of this place.
Strategically located in North America with a port to handle many businesses, this city offers plenty of opportunities to people from different parts of the world.
The other major industries located here include pharmaceutical, aerospace, health care and banks.
There are very good educational institutions and this is one of the reasons for the high student population on the city.
To cater to all the needs of its residents, the city administration has taken many measures to provide the best to them.
Good connectivity to different parts of the city along with other parts of the country and the world is also a noteworthy feature of this city.
Metro and public transport offer economical options and better convenience to commute between different boroughs and the civic amenities are on par with all major cities of the world.
Home Options in Montreal
With so much to offer its residents, the city also offers fantastic choices in residential properties.
There are individual country style homes as well as easy to maintain compact homes for working class households.
With increasing work pressures, condominiums are getting popular for their easy maintenance and strategic locations.
This kind of group housing is available in almost all localities of the city and they are priced depending upon the size, location and amenities on offer.
Condos in Montreal are best suitable for working class and student population and there are luxury condominiums available in downtown and
other areas for a slightly higher price that gives fantastic view of the city skyline and are located in prominent addresses.
Many heritage buildings are being converted to such group housing, taking great care to maintain the original façade and beauty of the structure and
yet cater to the growing demand of quality housing for its residents.
I am Bob, a writer and blogger with 6 years' experience in real estate in Canada and US.
To know more about real estate projects in Montreal, please click here McGill Real Estate