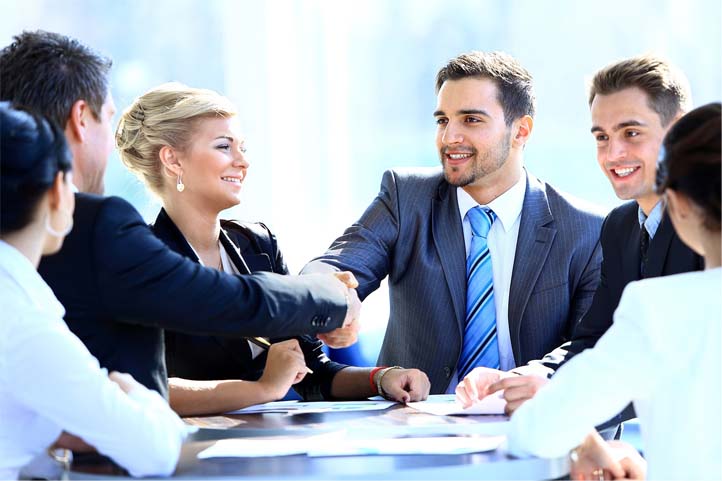 When I was the tender age of 34, I was promoted to the position of Executive Vice-President in a small Life Insurance. I immediately found that it was very hard to manage other vice-presidents; of course, I imagine the fact I was just 34 didn't help and, it took more than one occasion of getting tough to prove to my elders not only did I know what I was doing but, that I meant business. I did a lot of study out of necessity about how to survive managing other managers and perhaps, as a sub-title, how to survive as a young manager.
First, it is important to know and internalize the company's mission. This may consist of the owner's philosophy; they were who you work for, or the corporate philosophy. In any event, you have to have that integrity on your side.
Ask for input. The first thing I did was meet with every vice-president and ask them about their career. I asked them if they felt slighted about me being promoted above them; there is no point in avoiding hard feelings; it is better to discuss them. I asked them what their goals were. I asked them what they were trying to achieve within their departments, and, what the biggest obstacles were that were preventing them from achieving those goals.
After I met with each person individually, I had a general managerial meeting advising what the company goals were; what my goals were and, what I expected; what I would tolerate and what I would not accept. At that point, I felt comfortable applying what I had learned.
First, be very specific about each executive's authority. Who and what they are responsible for needs to be made very clear for two reasons. First, there should be no bickering over who is in charge of what and, there always has to be someone responsible for any given result.
Next, clarify the methodology of problem solving. There needs to be an effective and speedy way to solve problems that impede day to day operations. There needs to be a direct line to your office. I learned quickly that the kiss of death was when I was out of touch. I found that people didn't want to be the ones to give me bad news. I had to have effective methods to stay "in the loop" so that the company work wasn't paralyzed.
It was necessary to revamp the employee handbook to advise that there were certain offenses that would not be tolerated. In addition to the typical ones such as various harassments, I would not tolerate gossip or negative talk; there was no room for it. People don't work well in a negative environment. My logic always was that if you are very, very unhappy; you should leave for your own mental health.
Basically, when dealing with managers, it is important to make sure they know their authority; their responsibilities; the way they are to report and interact with you; and, what their attitude is expected to be.