How To Choose The Right London Airport For Your Trip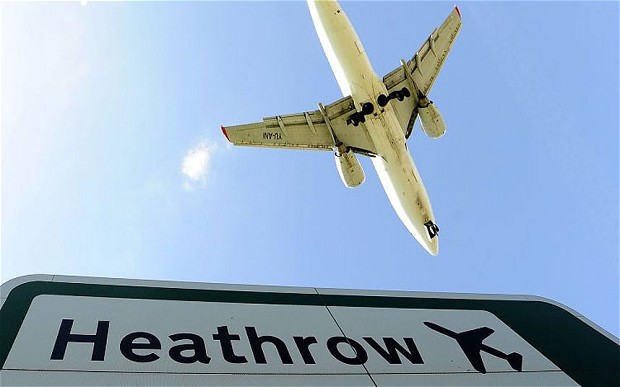 One of the most commonly asked questions by those heading into London for the first time is that of which airport is the best of the bunch. London boasts no less than five major international airports – those being London Heathrow, London Stansted, London Gatwick, London Luton and London City. Unsurprisingly, each has its own unique benefits and drawbacks which for the most part come down to little more than personal tastes and desires. For example, some travellers revel in the thought of a gigantic airport with hundreds of shops and bars, while others would prefer to depart and arrive via an airport which is rather more on the tiny side.
Taking all of the above into account, the simple answer to the question is that choosing a London airport is technically something that you cannot get right or wrong. It all comes down to what you expect, the nature of your journey, the time of your arrival and so on and so forth. Getting into London quickly and conveniently means taking into account a variety of factors which should help you decide which is the right London airport for your trip.
Transfer Times
For example, if you want to keep transfer times to absolute minimums, then you should most likely look for a flight that services London city Airport. As the only airport in London, which is technically right in the city centre, you hop off your plane and you are already right in the thick of the action. What's more, as a comparatively small airport, it tends to be much easier and faster to get from the tarmac to the outside of the terminal. Heathrow is also extremely convenient in terms of transfers as it is the only other London airport, which is served by the underground rail system. You can hop on the tube from dozens of locations all across London and take the train directly to each of Heathrow Airport's various terminals. By contrast, getting to Luton or Stansted Airport means looking into alternative transport options with transfer times that are generally around an hour or more.
Costs
If you were to take a look at the same flight from Italy going to all five of London's airports you would instantly notice how different the prices were from one to the next. For example, London City Airport tends to offer the fewest services on a daily basis and is generally the most expensive of London's airports.  Heathrow is somewhere in the middle – as one of the busiest airports in the world, there are always good deals to be found, but it does not tend to be serviced by many of Europe's low cost airlines. By contrast, the airports at Luton, Gatwick and Stansted are to a large extent serviced only by low-cost airlines. As such, these are the places to head for rock bottom prices and plenty of availability to and from towns and cities all across Europe.
Size and Complexity
If the idea of a very large and very busy airport does not exactly fill you with joy, it would probably be best to avoid Heathrow and Gatwick Airports entirely. These two airports are less like airports in the conventional sense and more like small cities in their own right – they are huge. By contrast, London City Airport is vastly smaller and less crowded, while the other three low-cost airline airports are again much smaller though tend to get very congested.
Car Parking
If you find yourself in a situation for whatever the reason where you will be required to either hire a car or park a car at the airport for any given time, there is really no difference between any of them. On the whole, car hire and parking at any of London's airports can be notoriously expensive and it is best avoided if at all possible. With such great transfer services available into and out of the city, there is generally no reason to bother with parking or car rental.
Hotel Stays
Last but not least, if you find yourself faced with a flight that will require you to stay in a hotel either upon arrival for prior to departure, it is worth noting that both Heathrow Airport and London City Airport are a much closer proximity to an abundance of accommodation options than the other three airports. Again, prices tend to be quite steep, especially around peak times so it is a good idea to book in advance should an airport hotel stay be required.