How To Choose The Best Host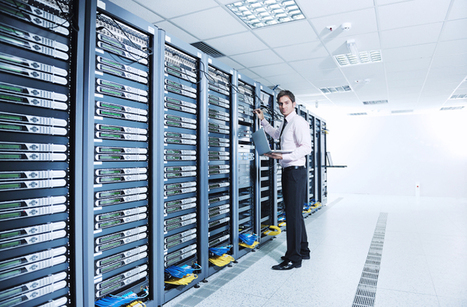 Finding the right host isn't that easy for newbies and who just want to start a blog. In the beginning, we end up choosing the wrong one, and after passing some time, we realize it. Often, many users waste money on buying poor quality hosting which causes many issues.
No doubt, there are numbers of best wordpress hosting providers that offer outstanding services such as high speed hosting, reliability, incredible uptime, refund policy, and 24-hour technical live support.
Choosing the best web hosting is very crucial to build an awesome and profitable website. Fast loading sites work very well in search engines, and it is also a ranking factor. So, picking the fast hosting is essential to load your site within seconds.
Web surfers love fast sites, let me ask one question. Would you like to visit a site which loads in 10 seconds or takes more than 3 seconds? Probably you do not. Internet users hate slow websites, and this causes them leaving your site forever.
I am a web hosting geek and love to share reviews on web hosts, So, I have compiled a list of some key points that you should consider before buying the hosting plans.
Hosting Server Performance
We usually look for the fast, high performance and maximum server uptime providing hosting company, am I right? Having a website with a lot of content and search engine ranking but using a poor quality server could break your readership and search ranking.
Let's assume, visitors landed on your site through search engines and found an error something like "Internal Server Error" or "Establishing Database Error," etc. They would prefer to leave your site within second instead of hitting the browser's refresh button.
Always go for the company which provides maximum server uptime (99.9%), high performance server, and zero power break down. Luckily, there are many cheap wordpres hosting companies available who offer such features at the reasonable price like BlueHost, SiteGround, etc.
Along with above features, bandwidth is another important factor; it is the data volume that your website consumes whenever visitors land on your site. You must look for unlimited or sufficient bandwidth volume before buying a hosting plan.
Technical Live Support
Are they have 24/7 technical live support option? It is a crucial part, and every good host present live support via Chat, Email, Ticket system and phone calls. Support feature is something which can break or made the deal surely.
Managing blog and website isn't simple. Usually, you face site issues, hosting errors, and other weird stuff. So, in that case, you should have the option to communicate with your host easily without waiting for their reply for hours.
That is why I personally look for Live Chat feature. It is one of the easier and fastest methods to discuss with your host. The bottom line is you must consider this point too.
Pricing
As a newbie, many users choose extra stuff which they don't need. And it causes spending more money. You should figure out which things are imperative and what's not. At the start of your blog/website, you don't need plenty of advanced stuff, such as unlimited domain hosting(in specific cases).
If you've planned to manage a single site, then it's useless to buy unlimited domain hosting package, and as a result, such plans demand more investment. Otherwise, for multiple websites, it's necessary to keep in mind infinite website hosting facility.
But, as a novice blogger or webmaster, I prefer a plan having single site hosting. Why? Because managing multiple sites isn't that simple as we think. You could end up distracting your focus which affects productivity.
Refund/Money Back Guarantee
Whenever you plan to buy a hosting package from a new company, or you just want to try new host, keep in mind money back guarantee policy. Are they offer refund feature? It's a critical factor.
Why?
What would you do if the host failed to fulfill your requirement? If they don't provide refund feature, how you'll get back your money. There are a lot of hosting companies who include this by default.
Usually, every good host claims to provide minimum 30 days money back guarantee. If a host, don't have this policy, I highly suggest keeping away from that particular company. You'll end up losing money.
Real User Rating
This is something which is critical and helps you to choose the right hosting. By reading online reviews by real users, anyone can easily decide they have to buy the hosting from a particular company or not. These reviews are published by clients who uses the service and always share true thoughts.
If you simply visit any hosting company site, you'll find that they offer many features and benefits. And after using it, you'll know how good they are. Because at the time of issues, various host just refuses to help you fixing the problems. Usually, they said the issues are not on their side, it is due to the theme, plugins and so on. It's annoying.
So, before buying hosting from a new company, it is recommended you must read online reviews. And keep in mind one thing, read carefully reviews having the rating of 3/5 or 4/5,  just ignore 5/5.
Conclusion:
I have discussed some of the crucial and necessary elements here that you should keep in mind while choosing the web host. There are various hosting companies on the internet which offer great features at good price.
But, you should check above mentioned points at least once. I hope this article will help you find the best host for you. As a newbie, this quick guide could save you lot of time; otherwise, you'll have to invest a lot of time to pick the right hosting company.