How To Be Successful In College – What Does It Take?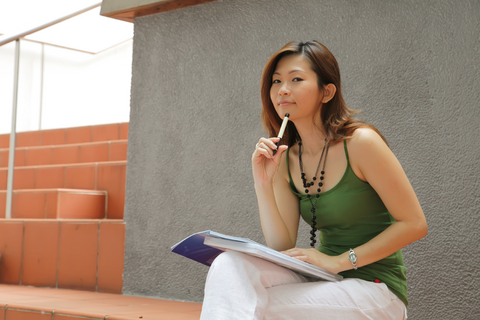 College life is the only phase in the life of students that brings about pleasurable memories at the same time, if not properly comprehended and realized, can also be a disappointing and an upsetting phase. College life, is no doubt quite demanding and changes the entire method of study and learning. It allows a student to think inversely and is considered as a unique phase as compared to the high school. In order to successfully clear the years of college, it is essential to bend yourself according to the rules and desires of the college life. From being attentive, it is obligatory to attend all classes and submit the tasks even before the deadlines. Students need to do extra efforts and their struggles are often seen highlighted as the academic way of life of universities is quite challenging and requires toiling at every aspect. Apart from that, before joining and pursuing higher education in terms of college, a student should be prepared mentally as it should be made clear that the college life is not going to be the same as that of high school. The later one was free of tussles and was moderately hassle free and incorporates stress at a minimal level, but on the other hand, college life demands full time physical presence along with that demands students to go beyond the expectations to get extra credits and acknowledgement. That is why some students are seen doing that, as they need to have an impressive resume and skills that can allow them to be successful in their career and professional life ahead, which can only be achieved if college life is taken seriously.
Be Active in Attending the Classes
The fundamental and preliminary key to success is to be consistent in attending classes. As you cannot afford to escape and skip the everyday lectures, since they will not be related and are an indispensable part of the course. This way you can also keep a track of your academic expansion and progress as well as attend and understand the everyday tasks and lectures from the professors, which will be helpful in exams.
Put Forward the Tasks
Whatever essays, tasks, projects or college paper or assignments you are allotted with, make sure you are moving along with them and completing a portion of every day. Consistency is the key in all aspects, do not procrastinate an try to complete all the projects even before the deadlines as you will be assigned with regular assignments and leaving them for the next day can he really hectic.
Be Occupied
Try to be as active within the campus life. Be regular and persistent in sports and other co-curricular activities. College life offers loads of activities which involves, sports, music and other side actives that are helpful for the students to stay away from lethargy and through which they can keep their minds refreshed.
Learn Time Management
Before you enter in college, time is the least imperative thing in your life, but as soon asyou get enrolled in college, your life changes and the significance of time cannot be disregarded. Make surveyor value it in all countenances, arrange a timetable for daily revision and completion of projects and tasks so that in the end you can have a stress free night and can sleep properly in peace.
For leading a successful college life, you must follow the rules and regulations properly. Be attentive and perform well in the classroom so that you can create a good impression on your teachers and can get good marks from them. Complete tasks on time and study well to pass your exams with flying colors.
Alice is an asset at Do my assignment , a famous writing firm known for providing high quality writing services. She is a master's degree holder in business from a prominent educational institution. She loves reading and writing. She helps students in writing their academic papers. She also works as a consultant.