How Some Communities Are Going Green At The Park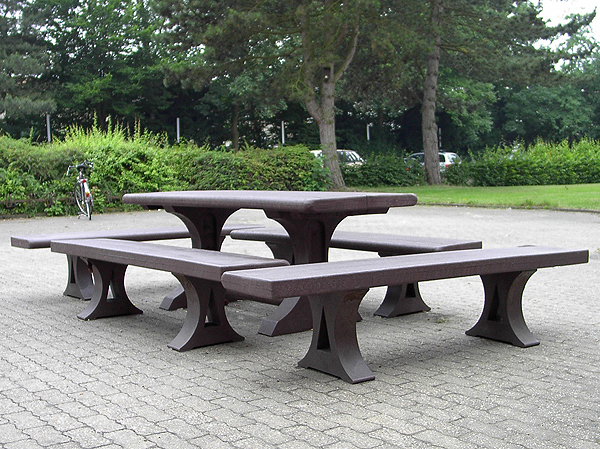 Green spaces, like city parks, are becoming more and more valuable to communities. As cities expand to become rolling hills of concrete, looming trees, grass, and playgrounds become like sanctuaries for residents of the area. And as green land becomes less common, so does air quality drop as cars and construction flood new streets.
Not wanting to contribute to pollution, some communities are turning to green park equipment to complement the greenery, such as by investing in picnic tables made from non-toxic materials.
Spending Tight Budgets on Products that Last
When city budgets tighten, community parks are the first to feel the pinch. Yet nothing is more unsightly than a park with splitting benches, a playpen rotting after a particularly rainy season, or a stained picnic table after a messy encounter with a barbeque. So, when a city or community decides they are going to invest in park equipment, they need to find products that are not only built to endure years of wear, but can remain safe, both for park visitors and the natural space they occupy.
What many do not know is that traditional park equipment is made from toxic and unnatural materials that can pollute the soil nearby trees and foliage depend upon. Other equipment is made with metal, which rusts or can split and become jagged, posing health and safety risks.
Tables from Recycled Plastic
To prevent the problems that come with bulky metal furnishings, manufacturers are making picnic tables from recycled materials, such as plastic. By making picnic tables out of recycled plastic they are keeping more plastic out of landfills by repurposing it for community use. Plastic has time and time again also been shown to be safer than metal, much due to the fact that it does not rust or break like metal. It is also easy to clean and can withstand the elements unlike other materials.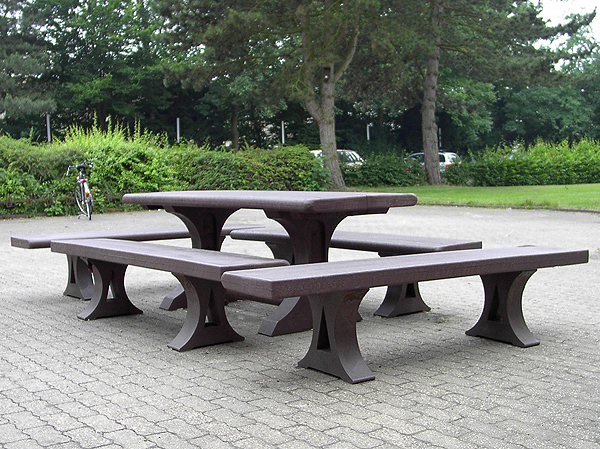 Wooden Picnic Tables
However, another popular material that green communities are using for picnic tables, benches, and playground equipment is wood. Commercial picnic tables made of wood are aesthetically pleasing and are much more durable than many people give them credit. They are inexpensive to repair, too. Newer wooden picnic tables have metal legs that have been weather proofed using a thermoplastic coating, improving longevity and largely preventing rust and breakage.
Heavy Duty Thermoplastic Tables
Since city parks and community parks do not have the budgets to consistently replace their equipment, others are investing in heavy duty picnic tables made from aluminum or stainless steel. Durable with thermoplastic coats to protect metal, and built for heavy use, these tables can last a park years and be safely transported and reused. So though the tables may not be made from recycled plastic, their longevity make them a smart choice for parks wanting to reduce waste.
Get Out and Enjoy Nature at a Picnic Table
Whether choosing recycled plastic, wooden, or stainless steel equipment, as communities work to create new parks or maintain existing ones, they are shaping the park equipment industry. Manufacturers are developing new techniques to meet demands for more durable, safe, and green equipment. Meanwhile, community leaders continue to combat tightening budgets and shrinking parks, hoping in the end to find a greener future.
Written by Picnic Table Source.