How Can You Make Telecommuting Work For Your Business?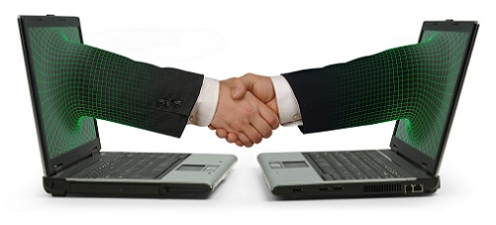 Back in February, Yahoo shocked Silicon Valley when it sent out a memo to all of its employees that telecommuting would no longer be allowed for anyone working in Yahoo.
This went against the trend of more and more companies offering a telecommuting option to employees as a way to attract top talent.
Who knows whether or not Yahoo's position will eventually be embraced elsewhere, but let's take a look at why telecommuting has become so popular.
The corporate landscape has changed.
Millennials are now entering the job market, and while they do still value pay and benefits, they also look at other factors when deciding on a position to take.
These factors include company culture, whether or not the company is the right fit and flexibility.
It's because of this that more than ten percent of the workforce telecommutes from home.
However, flexibility is great, but it won't work if the right systems aren't in place – Yahoo cited communication and collaboration as the main reasons it was discontinuing the telecommuting program.
How can you ensure that your business still runs smoothly as your employees work from home?
Give employees the proper software to work: If you haven't considered moving over to the cloud for non-pertinent applications, you may want to consider doing so because of accessibility.
With a cloud based system, employees can access applications to do their jobs from their computer, wherever that may be.
A cloud offers security and can save big money on IT staffing and software licensing fees.
Instill a fair telecommuting system that employees can follow: There is always the fear of employers when they don't exactly what their employees are doing.
This is only natural and there needs to be some trust, but there should also be a system in place to hold employees accountable.
First off, set a limit on how many flex days you will give your workers, while still allowing them to come to the office when needed.
Also, having a means for your employees to document their actions when they telecommute will give you the assurance that they are doing their job, even if they are working in their pajamas.
Offer a way for employees to communicate: On top of email, sometimes it's better if employees have the chance to hear one another's voices.
One possible way to do this is to install a VoIP phone system. With such a system, employees can literally receive calls from anywhere there is an internet connection.
It can be far more cost-effective and dependable than other options out there.
The PhonePower is a VoIP service provider that offers packages with feature set including Click2Call and the services require no additional software to function. Customers can avail both home phone and business phone services. Make the most of this phone service by applying PhonePower coupons.
Featured images:
License: Creative Commons
image source
Brielle has always been interested in the newest technology when it comes to businesses.
She always enjoys helping business owners to become successful and sharing that information with others.