Hottest Living Room Trends To Look Out For In 2018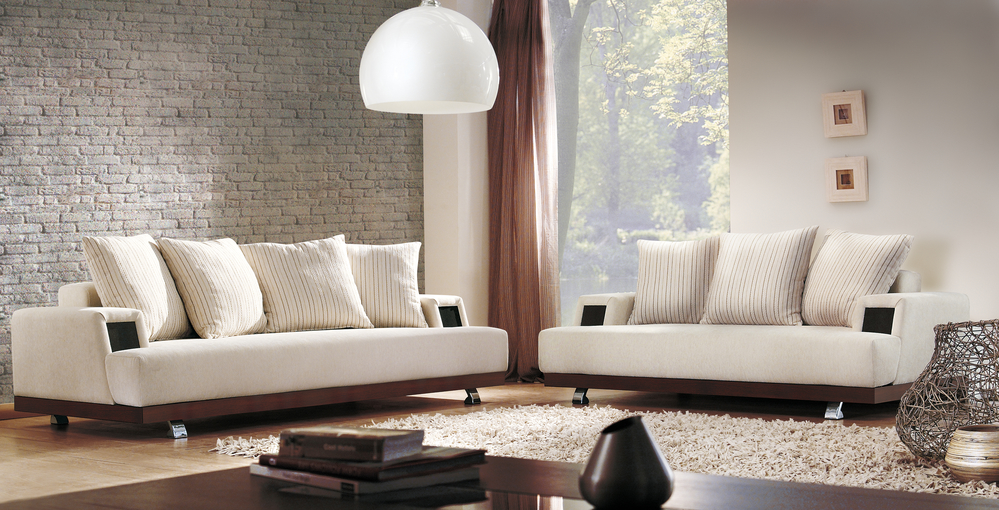 If you've been planning to remodel your living room for a while, 2018 seems like a right year to finally breathe some fresh air into your home. However, if you want your home to look dashing and up to date, you should be familiar with the latest living room design trends that all interior designers are talking about right now. This will give your home a modern edge and ramp up its price if you plan on selling.
There's no secret formula for remodeling your living room. You need to find a balance between what you consider comfortable and what's currently hot. Otherwise, all the trendiest and modern living room furniture won't make your home feel like home. With that in mind, we are going to suggest some of the hottest living room design trends for 2018 so you can pick out the ones you feel most comfortable with for your remodel.
Living Room Color Trends for 2018
Let's start with the colors. This year, the hottest color palette for living room remodels seems to be revolving around earthly tones. You should pick either green or brown as the main color and dark red or soft orange as accents. Pairing these two sets will bring a cozy atmosphere to your living room. To compensate for the reserved colors, designers are suggesting metallic finishes, mainly gold or copper. They will bring a dash of warmth to the design and round it up nicely.
Simple Shapes
When it comes to choosing your living room furniture, simple and minimal is the preferred choice in 2018. The streamlined furniture is inspired by minimalism that has been popular on the market for some time. Simple but powerful sofa designs will help round up your living room.
When it comes to choosing tables and chairs, you should look for geometric designs. Try to experiment by mixing metal furniture with wooden floors and warm, earthy tones. This will create a powerful contrast and make a bold, contemporary design.
Dark Wooden Finishes
Homeowners have favored natural wood tones in the last couple of years, with mostly light wooden surfaces. In 2018 dark wooden finishes are all the craze and darker tones are increasingly popular with homeowners and designers alike. They give your home a dose of luxury and style. So if you plan on getting new wooden tables or shelves, reconsider the light tones.
Powerful Lighting
All of the trends mentioned above won't have an impact if your lighting is poor. Therefore, if you're planning to remodel your living room in 2018, allocate some of the budget for ambient LED lights and rich fixtures. LED lights can act both as main light source and accent lighting, showcasing your ornaments and art.
Contact Skylar's Home & Patio Furniture San Diego at 9160 Kearny Villa Ct, San Diego, CA 92123, USA; 858-939-1360 or visit www.skylarshomeandpatio.com