Here Is How You Can Make Your South India Trip Exhilarating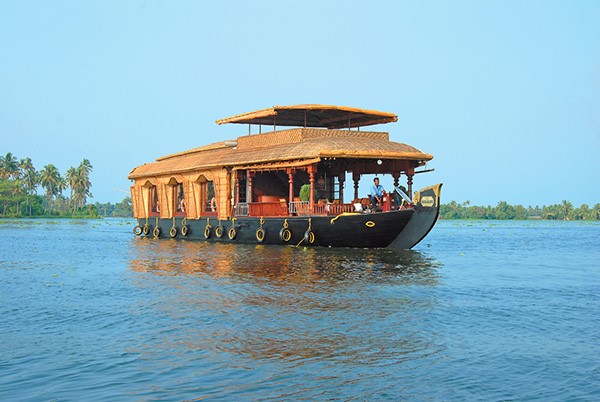 If you are bored of the hustles and bustles of city life, it's high time you took a break and went for a vacation. Although, there is no dearth of tourist destinations in India, there is something unique about the southernmost part of the country. If you thought south India is all about temples and architecture, you couldn't be more wrong. There is a lot more that you can do here. Wondering what? Here is a list you can scan through-
Go Fishing at Bheemeshwari
If you are fond of wildlife sanctuaries and fishing camps, then Bheemeshwari is the place in the south-Indian state of Karnataka where you should be. When you are at the Bheemeshwari adventure camp, you can engage in a lot of adventure activities like rope walking, kayaking, trekking and river rafting. This camp offers night stays as well at the jungle lodges, where you can spend your night and then wake up in the morning to the chirping of about 200 exotic bird species. There are animals too in this camp. What else is this camp famous for? Well, it's popular for Mahseer fishing, which happens to be the biggest game fish ever. So, if you have spent all your life watching people fish, it's time you gave it a try yourself.
Coorg's Famous Water Rappelling
Coorg is also called the 'Scotland of the South' for its mesmerizing scenic beauty. Situated close to Bangalore, Coorg happens to be one of the most sought after hill stations in India. If you want to witness silver clouds merging with green landscapes, then Coorg is where you should be. And if you want to experience the thrill that water rappelling can offer, then come here and give it a shot. It's an exhilarating experience to try it out! Because of the scenic beauty and numerous adventure activities it has on offer for its tourists, Coorg figures high in the list of must-visits for many tourists. Now, it's your turn! And it's not just water rappelling, Coorg is a place where you get to witness gigantic elephants and experience ultra-light flying as well.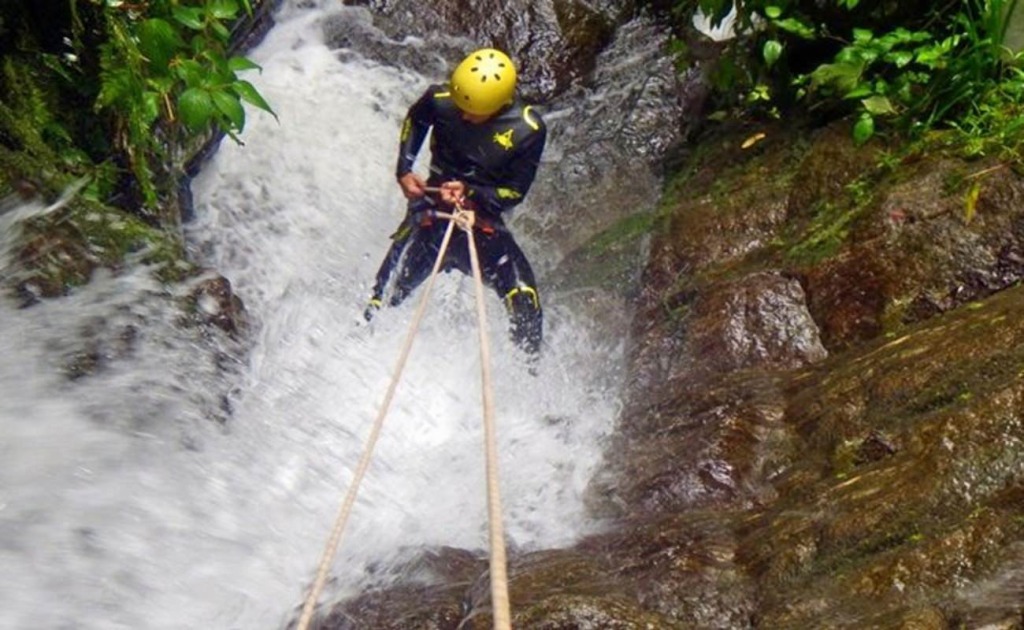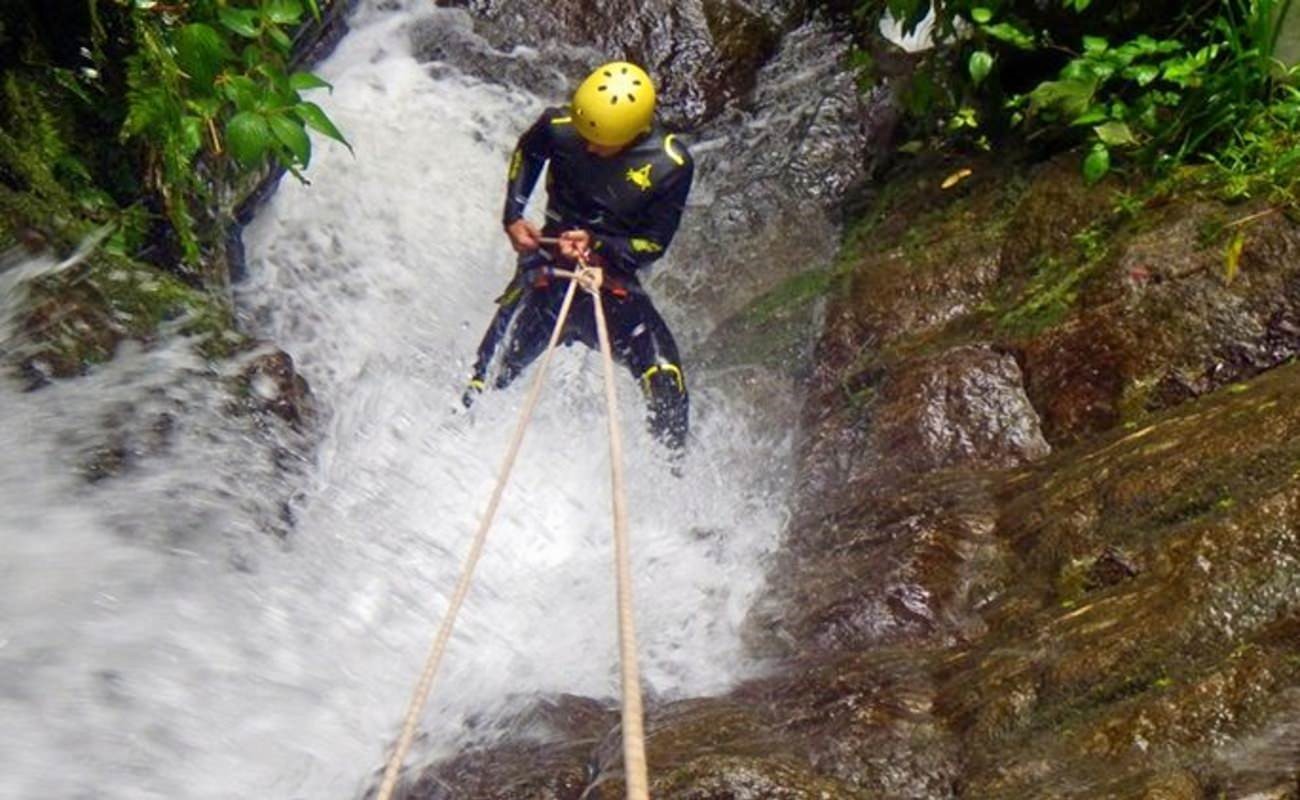 The Mesmerizing Backwaters at Alleppey
If you are looking for a serene place to visit in south India, then Aalapuzha or Alleppeyin Kerala should be your pick. This place is also referred to as the 'Venice of the East' because of its mesmerizing backwaters and floating houseboats. When you steal a glimpse of these backwaters at the break of the dawn, you feel simply overwhelmed. The sight is so beautiful that it can be explained in words! Whether you stay in one of the houseboats here, or choose to simply sail over the calm backwater, you are going to have an experience of your lifetime. If that hasn't been able to excite you yet, then think about the hammocks tied to the coconut trees along the banks of the waters and imagine how would it feel to givein to a great slumber while lying in one of those? Heavenly!Considering everything that the place has on offer for its tourists, Alleppey can definitely be regarded as one of the most important tourist destinations in India.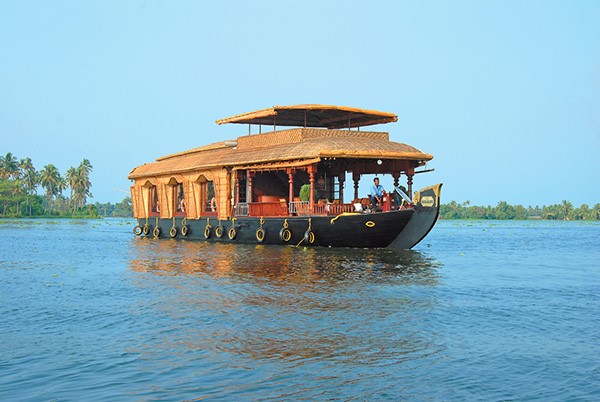 Look Back at the Past (Hampi)-
If you are one of those tourists who have ample interest in places of historical significance, then you will love spending your vacation in Hampi. The places out here are so much ingrained with thathistoric essence that you immediately step back in time. Once upon a time, Hampi was part of the famous Vijayanagara kingdom of south India.  And today, it boasts of being a UNESCO world heritage site. And it's not just its historical significance that makes it popular;the place,with its temples and other religious places, has ample spiritual value too. The famous Virupaksha temple is situated here and attracts a lot of tourists every year from all over theworld. So, what makes you wait? Come to Hampi, feel the magnitude of the splendour of the kingdom that once existed here through its ruins, and make your trip across south India, worthwhile.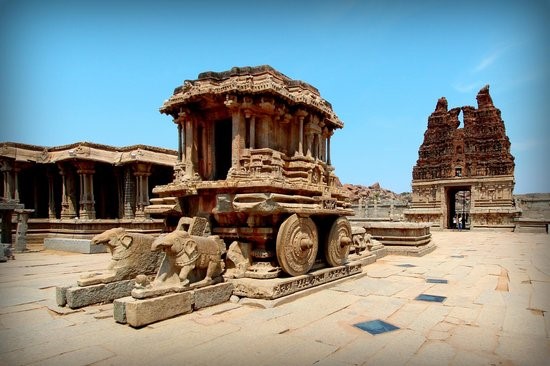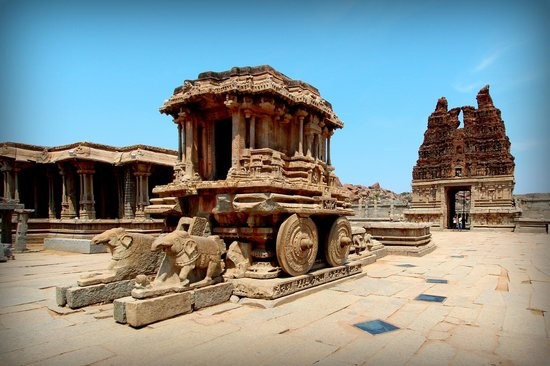 Pondicherry's French Influence
What you will absolutely love about Pondicherry is the atmosphere here. It's different not just from northern India but also from other places adjoining Pondicherry. There are plenty of houses here having a French architectural influence with colourful paints on them. And it is this ambience that you would want to breathe in and absorb when you are here.If you thought it's the ambience and the colonial period buildings alone that make Pondicherry or Puducherry what it is, then you couldn't be more wrong. The place is also popular for the numerous churches that stand tall here in addition to the sugar-fine beaches and temples.So, Pondicherry is a backpacking hunt for not just mainstream travellers, but also people who like to go offbeat.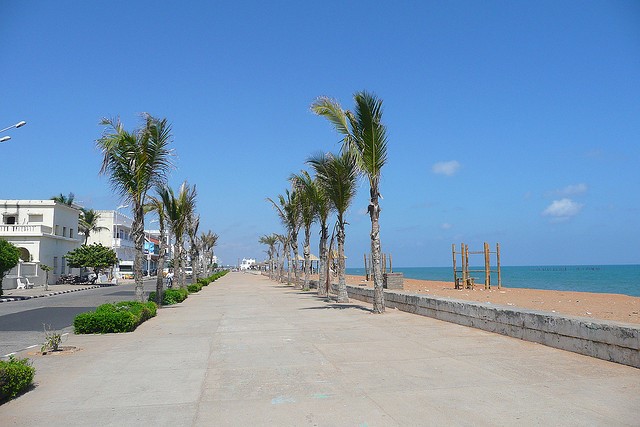 Relish Delicacies in Mysore
When you are in a new place, one thing that you definitely try out is its local delicacies. And when you are in Mysore, you simply can't give the food a miss. From salty to sweet, you can get every kind of food items here. One of the most famous sweets of Mysore, called Mysore Pak, is famous all over India. Besides food, the place is known for its cultural and historical significance.
Visit the Majestic Temples in South India
If you are someone with a spiritual inclination, then you can't simply give the temples in south India a miss. Some of the most majestic temples in India are in the southern part of the country. And starting from the ambience and architecture to the spiritual value these temples hold, everything is worth a tourist's interest. Some of the most prominent temples of the southern India include Ramanathaswamy Temple, Meenakshi temple, Venkateswara temple and Virupaksha temple. If you want to make sure your trip covers all the important temples, opt for a good South India temple tour package.
These are some of the places and activities that you simply can't say 'no' to when you are in south India. Isn't it?