Tips For Choosing Plantar Fasciitis Insoles
One of the most common types of heel pain is the plantar fasciitis condition. The most effective way to treat this problem is wearing a supportive pair of plantar fasciitis insoles. They come with the right amount of arch support. As a result, you will get less tension, pain, and stress for the plantar fascia. However, choosing one pair that suits you properly may be a challenge. So, we will give you some essential tips for choosing plantar fasciitis insoles here. Let's check out this article now.
Look For What Works For You
The fact is that everyone has different feet. That's why there is no insole made for all feet. Nowadays, there is a wide range of shoe insoles that are designed especially for people with plantar fasciitis such as low arch, mid-height arch, high arch, short arch, long arch, full insoles, as well as half insoles. You need to choose a suitable pair of insoles depending on your severity of the condition. You shouldn't choose insoles with too much arch support. Indeed, these insoles can cause other foot issues. 
Avoid  choosing Highly Flexible Insoles
We recommend you to choose a pair of insoles that are rigid and firm towards the arch as well as the heel due to its high support and stability. Also, you should choose an insole with the arches to be constantly moving and collapsing as you walk. Make sure your insoles and shoes are always flexible in order to give you free and natural movement of all the toes.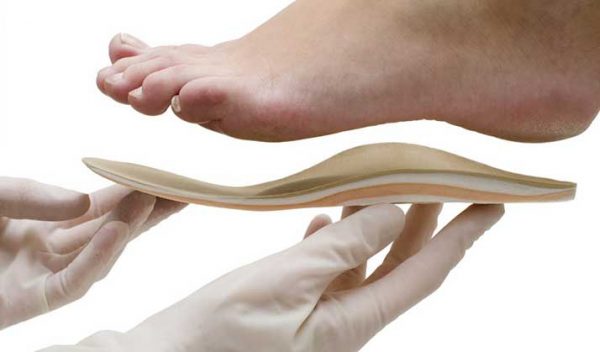 Consider Insoles With Shock Absorbing Heel Cups
There are some insoles with little support towards the back heel. You need to choose an insole that offers a good amount of support and cushioning at the heel cup. This insole will help to  keep the fat pad. Also, it can be able to lessen the impact on the plantar fascia as well as reduce the pain. A good pair of insole will give you more stable positions. This is also great to improve the condition of plantar fasciitis itself.
Wear Footwear With Wide Toe Boxes
It's a great idea to wear shoes with wide toe boxes. First, you will need enough space for your full-sized insoles. However, this will become easier if you trim the insoles. Second, you will need enough space for your transverse arch to expand when taking a step. On the contrary, if you choose a small toe box, you will be more likely to suffer from some toe conditions such as hammertoes and bunions.
Match the Insoles With the Shoes
The most important thing is choosing the shoe insoles that can properly fit the footwear you are going to wear. Also, there is enough room to insert in your footwear. Don't forget to remove the insoles first before you insert a pair of insoles. Then, replace it with the new ones.
Don't depend upon  Plantar Fasciitis Orthotics or Insoles
You should just rely on your plantar fasciitis insoles once you feel painful or weak. Don't always depend upon plantar fasciitis orthotics or insoles. In fact, they may make your feet weaker. You should use insoles for the arch support as long as it's necessary. If your condition decreases, you should wear less and less supportive insoles.
Don't choose insoles based on their Price
Not all expensive insoles are better than something that's half or even quarter of the price. That's why you should look for and try several different types of insoles. That will help you find the best insoles that feel right. If you don't have enough time to do that, you can also buy a pair of insoles online. Depending on the information provided and pictures of the insoles, you will be able to make your decision.
Conclusion
The last tip we would like to give you is that you needn't buy a custom-made orthotic when looking for a pair of insoles for plantar fasciitis condition. In fact, you will have to pay much money for it. It's not essential for those with general heel pain. All tips are useful for choosing a good pair of insoles. They can help you treat your plantar fasciitis effectively.