Healthy Breakfast: 3 Spots to Enjoy in New York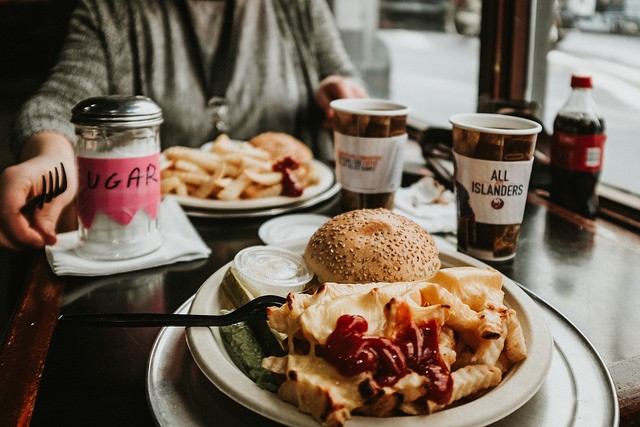 For New Yorkers, breakfast is the most important meal. A full, hearty and healthy breakfast is considered to be an indispensable guarantee of a successful and productive day. If it would be necessarily to make a choice, most of the locals will happily prefer to skip dinner, but they are unlikely to sacrifice breakfast.
In the city where gastronomic diversity exceeds all conceivable and unthinkable limits, it's impossible to give the only short answer to the question "what does New Yorkers eat for breakfast?" First of all, the breakfast of a New Yorker strongly depends on the day of the week. If you are in Manhattan in the midst of a working week, then an integral part of the morning urban landscape will be a line of people in suits and ties at the corner near the cafe, patiently waiting for their "take-out breakfast". Such a takeaway breakfast consists, as a rule, of coffee in a plastic cup and a sandwich with eggs, sausages and cheese, which is hastily eaten on the way to work.
On weekends, working questions fade into the background and the attention of New Yorkers is switched to communicating with family and friends. For this reason, "brunch" – a late breakfast, smoothly flowing into dinner is a great solution. In restaurants, the brunch is served from 11am till 4pm. The brunch menu is very diverse and in fact includes everything you can eat for breakfast and lunch.
So that you won't get lost in the variety of restaurants in New York, we will tell you about three special establishments where excellent breakfasts are served. In the working week you can go there for a business breakfast, and on the weekend – welcome to the brunch. If you are a tourist and you arrive at the airport early in the morning, this is a great way to get acquainted with the city by having breakfast. In this case, rent a car at New York JFK Airport and set off to the following spots…
Dominique Ansel Bakery
(photo by dabsoho)
This small confectionery, located in Soho, was twice awarded the title of the best confectionery by the version of Time Out and Metromix. The owner of the establishment, the Frenchman Dominique Ansel made a real sensation in 2013. He presented a sophisticated new dessert to the New York audience – a "cronut", which is a mix of a croissant and a donut. This little sweet bun literally blew up the New York sweets market, and forced the city's residents to queue up for the confectionery at 189 Spring Street from the early morning. Dominique Ansel immediately patented the name of his culinary invention and keeps the recipe in secret. In addition to cronuts, Dominique Ansel Bakery can treat you with delicious cakes, fresh biscuits, exclusive sweets and other delicacies. If you suddenly don't feel a craving for sweets, fresh salads and sandwiches can be also ordered there. The presence of an excellent coffee is another feature of Dominique Ansel Bakery.
Address: 189 Spring Street
Operating Hours: Monday-Thursday 8am-7pm, Friday and Saturday 8am-8pm, Sunday 9am-7pm 
Sarabeth's
(photo by Eliane)
Sarabeth's occupies a special place in the hearts of New Yorkers and visitors to the city. This stylish establishment with a cozy atmosphere, a varied menu and exceptionally fresh products are often chosen for morning business meetings. The success story of Sarabeth's brand creator, confectioner and restaurateur Sarabeth Levine began in 1981, when she decided to make a jam according to the old family recipe and sell it in a shop next to the house. The idea turned into a full-fledged business, and now the Sarabeth's brand owns nine restaurants scattered throughout New York. At the restaurant located at 1295 Madison Avenue in the Upper East Side, you will be offered freshly squeezed juices, fresh fruit and berries porridge, sweet pancakes with lemon and ricotta, warm waffles, scrambled eggs in any variations, and of course, branded jams from Sarabeth Levine.
Address: 1295 Madison Ave
Operating Hours: Monday-Saturday 8am-10.30pm, Sunday 8am-10pm 
Bubby's
(photo by Jazz Guy)
Bubby's is an unusual place for New York and therefore is especially beloved. In the city, where fashion and all the latest trends are respected, and the rhythm of life simply doesn't leave time for cooking at home, Bubby's restaurant is the embodiment of home comfort and home food. "We steal recipes from grandmothers" – says the inscription under the logo of the restaurant. In the breakfast and brunch menu, you can find pancakes with maple syrup, soups and salads, smoked fish, burgers and even Huevos Rancheros – a Mexican dish, which includes an omelette with onions, tomatoes and chili pepper wrapped in tortilla and poured with a hot red sauce. As for drinks, it's worth noting the traditional American soda and a lot of syrups to it, which can be mixed at your discretion. It's interesting to know, that the restaurant prefers local producers and organic products, supplied by farms.
Address: 120 Hudson Street
Operating Hours: Sunday-Thursday 8am-10pm, Friday and Saturday 8am-11pm