7 of the World's Best Exclusive Resorts
Thanda Island, Tanzania
Source: Nomad Africa Magazine
With Thanda at the top of our list of the world's best exclusive resorts, we are not only seeking to emphasize the grandeur and ultimate exclusivity of this hidden gem, found off the coast of Tanzania, but we have also unintentionally set the bar incredibly high. So, just a heads up – you're not going to find another luxury private island resort that comes close to this – not on this list, and not anywhere else on the planet, either! What makes Thanda Island the spectacular island that it is, is the fact that it ticks just about every box. It's situated in a private marine reserve; which brings with it extraordinary sightings and activities. The island is completely private, with only a few rooms, yet a plethora of luxurious amenities, activities and staff at your beck and call. Swimming with whale sharks, sailing excursions, snorkeling, scuba diving, yoga, tennis and a wide variety of water sports are on offer for guests. Or, you could soak up the sun on your private beach and swim in crystal clear waters with exotic marine life – it doesn't seem like a bad option, does it?
Banyan Tree Cabo Marqués, Mexico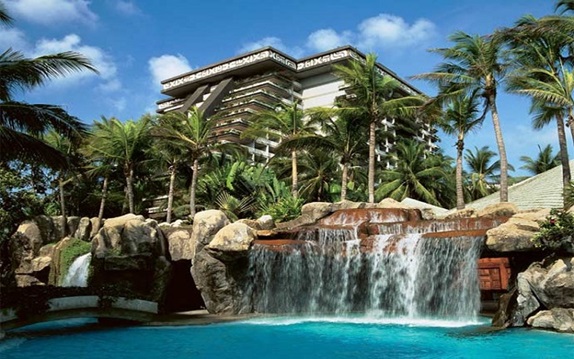 Source: Mexico Destinos
Since it's opening in 2010, Banyan Tree has been a favorite for travelers looking for the ultimate escape. Surrounded by the raw beauty of nature and with the resort's rustic, yet luxurious comforts, it certainly is the ideal place to unwind in Mexico. Guests can expect to stay in elevated villas overlooking the Pacific Ocean and the forest surrounding, and which are equipped with designer decor and the finest bedding and bathroom accessories. The Asian-inspired design, which surprisingly mixes well with, and stays true to, the rustic Mexican flair makes for a relaxing atmosphere. Expect to be surrounded by only the warm light of Asian lanterns during your evening dinner, while you consume delectable Mexican cuisine.
Four Seasons Tented Camp Golden Triangle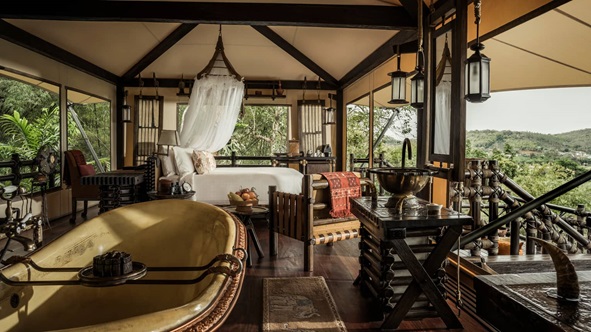 Source: Four Seasons
The Four Seasons always features on luxury travel lists, and there's no wonder why. While the experience is not entirely 'exclusive', it is indeed spectacular – and one certainly feels like they have the entire resort to themselves! The new favorite of the portfolio is that of the Four Seasons Tented Camp Golden Triangle. This jungle resort situated in Thailand – which has rapidly become a tourist hotspot, is the perfect place to escape the crowds while still authentically experiencing Thailand. The resort is rustic, hence the tented camp, yet allows one to feel in touch with nature, which is what Thailand is all about!
Unique Garden Hotel & Spa, Sao Paulo
Source: tripadvisor.com
The Unique Garden Hotel & Spa is certainly unique! This luxury resort is situated on a quiet, yet breathtaking estate, similar to a country estate. With a range of modern villas, to gingerbread styled houses and English farm-style abode's, it feels as though you're living in a small fairytale village, with rolling hills and plush gardens – although you're completely anonymous and have full reign of amenities and activities.
Jumby Bay Island, Antigua
Source: Caribbean Journal
Jumby Bay Island is one of the few private islands in the world. Accessible only by boat, and with just a few locals accommodating the island, it certainly is a little slice of paradise. The resort, however, is by no means small. With 40 villas, it takes up pretty much the entire island! Whether you're frolicking in the waters off the coast of Antigua, or making use of one of the many tennis courts and pools, it will be a getaway perfect for the active traveler. This resort is also kid friendly and boasts an impressive kids' club with fantastic supervision.
Lodge & Spa at Brush Creek Ranch, United States
Source: Preferred Hotels
Lodge & Spa at Brush Creek Ranch has been voted the best resort in the US quite a number of times. Reason being: it's an authentic American ranch, yet exceptionally luxurious and stylish, and set in one of the most beautiful locations; a 30,000 acre plot surrounded by the Sierra Madres. The gorgeous decor includes cowhide chairs, fur throws and wooden king-sized beds, all of which are earthy tones. When you're not out on extraordinary horse rides through the jaw-dropping rolling hills and grasslands; you can spend time at the tranquil spa, the beautiful pool area, or the delicious restaurants which all have a spectacular view.
L'Horizon Resort & Spa, California, US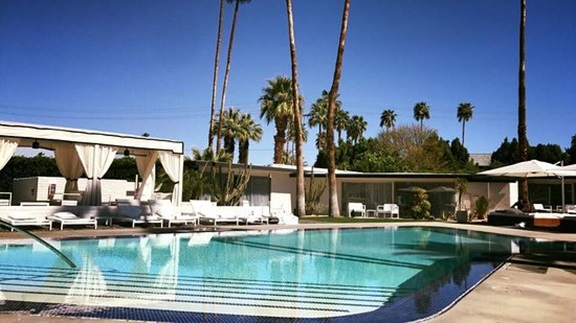 Source: TripAdvisor
The original L'Horizon residences were first built in 1952 as a vacation hideaway for Hollywood producer Jack Wrather. Fast forward to 2018; after the many renovations, the adding of the open-air spa and swanky restaurant, visitors can still enjoy the old school glamour of the 25 bungalows and the spacious main house, that was once fondly enjoyed by Jack Wrather himself.