Have You Considered the Benefits of a Walk In Tub?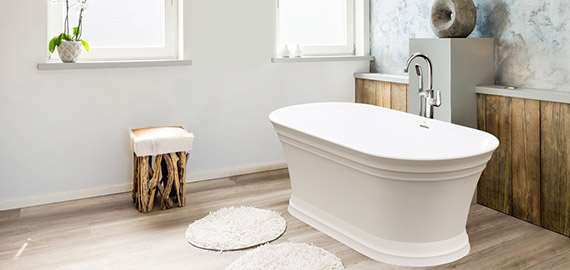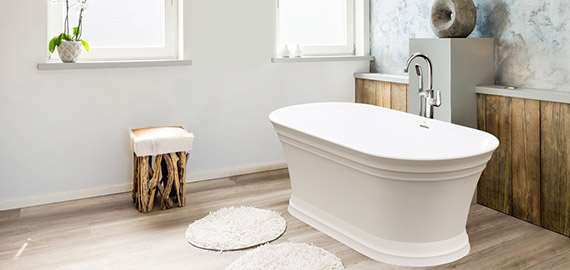 If you're looking to remodel, update, or upgrade your bathroom, consider the benefits of a walk in tub. Walk in tubs with jets offer safety, comfort, and convenience for people of all ages. A walk in tub is a valuable investment in peace of mind and gratification of the body. Here are a few reasons why.
Safety Benefits
Safety is perhaps one of the most critical benefits of a walk in tub. Walk in tubs typically feature anti-slip surfaces, automatic anti-scald temperature adjustments, and grab bars to help you support yourself while getting in and out. Most importantly, though, these types of tubs include doors that swing open to allow you access to the bath without having to attempt to step over high walls, thus significantly reducing the risk of falls.
If you're a senior, statistically, you may have already experienced a slip-and-fall incident in the bathroom at some point. If you haven't, now is the time to be proactive and get yourself a walk in bath. According to the National Institute on Aging (NIA) at the National Institutes of Health (NIH), the bathroom can be one of the most dangerous places in the home for seniors, as it is the room where 80 percent of falls occur.
If you're not a senior, a walk in bath is still a first-rate idea. Researchers at the Centers for Disease Control and Prevention (CDC) report that over 230,000 people of all ages require emergency medical treatment because of bathroom-related injuries annually. Not surprisingly, many of these incidents happen around the tub or shower. Surprisingly, manyof these incidents are experienced by people between the ages of 15 to 24 years old.
Spa-like Therapeutic Benefits
If you've ever luxuriated in the bubbling, heated comfort of whirlpool jets, whether at the spa, a hotel pool, or a wellness retreat, you know how good walk in bath with jets can feel. The good news is that you don't have to wait for your next trip to the spa to experience that peaceful serenity again. Have a walk in tub installed in the convenience and privacy of your own bathroom, and you can soak your cares away every single day, any time you like, without even having to step foot outside. In addition to jets, high-quality walk in tubs may also include various other therapeutic options, such as chromotherapy, aromatherapy, air therapy, or bidets.
Walk in tubs with jets are both practical and pampering at the same time. Check one out today and see what you've been missing.