Graphic Design – Helping To Visualize Things in A Better Way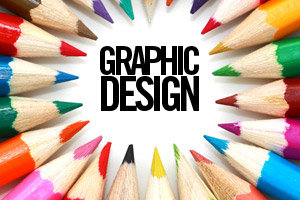 Graphic design technically means a visual representation of any aspect of art or any other means of message or communication. Now, when it comes to visual representation, the process calls for a number of methods that can be adopted for producing as well as connecting various types of symbols and words with a view to generate a conclusive form of visual representation. The process involves the use of different techniques of visualization, typography, and a variety of procedures of layout in definitive form and shape.
The term, 'graphic design' denotes the process adopted, along with the end results that can be achieved after a successful adoption of the said process. Graphic design has a strong relation with modern architecture and designs, particularly when it comes to advertising and marketing of products and service, designing of company logos, creating road signs, various technical schemes, memos, various types of the official manuals for communicating knowledge and betterment of visual effect and communication for enhanced readability.
Graphic design has one of the most pivotal roles to play in the entertainment industry for decoration, creation of sets and scenes as well as telling stories that are rich in visual effects. Opening and closing credits of films and programs on televisions are designed and composed with the help of graphic design. Even the garment industry is benefiting from graphic designs, with alluring tee-shirts and costumes being designed with the help of graphic designs. It also helps designing corporate identity and branding.
Internet comes to the aid of professionals who work with graphic design, especially with the help of various interactive accessories that can be used by the graphic designers and professionals for illustrating pages or content through awe-inspiring visuals. The process involves stylization as well as representation of pages with images and stunning layouts for captivating the readers and drawing their attention.
Graphic designs, especially with the help of various types of 2D and 3D animation software packages enhances visual effect with the application of conventional media such as photography and CGI or Computer Generated Imagery. Use of 2D and 3D animation is not new anymore in the graphic design industry. While 2D animation adds width and height to the graphics, 3D animation helps you to see the depth in a particular image, even when there is no depth at all associated with the image in question.
Graphic design backed by various types of animation software is extremely helpful in modern film and gaming industry, so much so that without animation, these industries are left incomplete and virtually meaningless. Graphic design helps in explaining things that are otherwise impossible and animation software only adds more depth and finesse to the designs, making it more alluring and believable. It can well be said that animation and graphic design industry are interdependent on each other.
Graphic designers, with the help of various interface design works like software and web designing to meet the demand of the end users. Creating layouts and designing interface are also a part of graphic designing work. In order to meet the requirements of the end users, these professionals work in close coordination with the software developers and in particular, with the ones who are into web development, with an aim of generating websites or software applications that improve the interactive coordination or understanding of the end users.
Hence, be it in the entertainment industry or in our day to day lives, the role that graphic design plays can never be ignored. With the development of various animation software packages, newer avenues of graphic design are opening up, thereby giving this profession a huge shot in the arm.
Author Bio: The author is the owner of a renowned graphic designing firm and has a sizeable amount of experience of successfully completing projects for domestic as well as international clients. If you are looking to know about graphic designing in details, please visit our website.