Grab The Finest Recovery Experience With EaseUS Data Recovery Software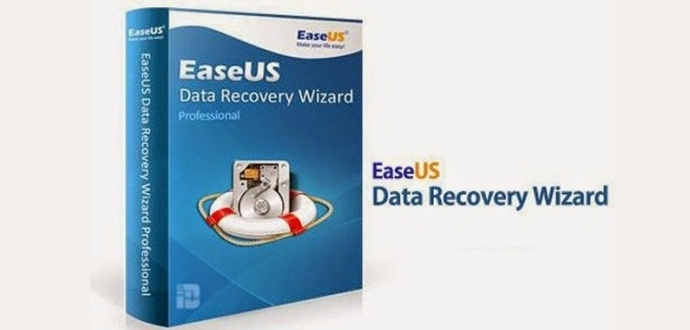 Today, we live in a data-oriented age, where data is extremely vital to us. From music to documents, everything can be classified into data. As important as this data is to us, it is extremely sensitive in nature and can be easily lost due to a number of factors.
As lost data can prove to be a real problem for several people, data recovery software were invented to tackle this problem. Recovery software assist the assist in recovering their deleted files and folders. No matter how the files were lost, a data recovery software will be able to help you in recovering the files.
One extremely popular recovery software is the EaseUS data ecovery software, which allows the user to recover files with extreme ease and simplicity. Due to its interactive and advanced interface, alongside easy to use tools, it has gained a lot of attention from a number of tech experts. Today, a number of people use this software all around the world.
Recovering
The software can help the user in recovering from several situations, such as system crash, virus attacks, malware, formatted disk, OS cash, lost partition, malware, crashed disks, hard drive corruption and much more. Moreover, it can also help recover file types, like compressed, video, music, email and document files.
The software makes use of a simplified interface, which is easily accessible by everyone. It offers maximum flexibility and productivity in order to bring forth better functionality. About everything is rightly placed on the interface, while most of the scanning process is kept automatic.
To recover the files, the data recovery software makes use of data remnants, left behind by lost files. These data remnants are recovered using two scan modes, which are as follows:
The quick scan mode is a quick and reliable scan mode, which put emphasis on recovering results. It scans the hard drive for recently deleted folders and files, or files, which had been accidentally emptied from the recycle bin. Due to its fast recovery process, the scan mode last within a few minutes.
The deep scan mode is an advanced scanning mode, due to which, it takes a larger amount of time. It scans the hard disk for all system, hidden and inaccessible files.
As both search modes end, all the results are displayed on the screen. The user can now choose one or multiple files to recover. Alongside this, the software features the ability to import and export the results. This allows the user to import results again and again whenever he/she wishes to recover the files again. The results can also be filtered using their file type, or the file can simply be searched using its name.
If you are not sure about the name of the file, you can use the preview feature to view the contents of the file before recovering it. It is highly useful for people who aren't sure about the contents of the file.