Getting Legal Advice: The Do's And Don'ts Of A Free Consultation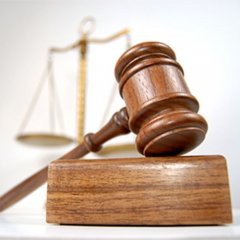 Lawyers are renowned for their exorbitant fees. However, not all lawyers have an expensive practice. In fact, many lawyers work pro bono, or for free.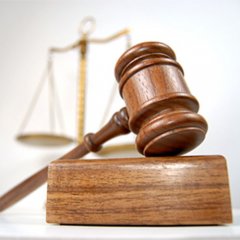 These days, one service that many lawyers have begun to offer for free are consultations.
They do this in order to encourage new and continuing business, as well as to offer valuable legal advice to the public.
Read on for the major do's and don'ts of arranging and attending your free consultation.
Do Dress Appropriately
If you are meeting with a lawyer for a free consultation, then it is important to make a good first impression by dressing appropriately.
A good first impression will encourage the lawyer you are speaking with to not only listen to you and trust you, but to feel confident about taking your case.
Since a lawyer's office is a professional environment, be sure to wear business formal or business casual clothing when you attend your free consultation.
Do Come Prepared to Discuss Your Case
Although you may think you are prepared to discuss your case, make sure that you really are. Go over people and events in your head and out loud with others.
You may even want to write a few things down. Be prepared to discuss the following parts of your case with a lawyer when you attend your free consultation:
Who was injured?
What happened?
When did it happen?
Where did it happen?
Why did it happen?
The "who, what, when, where, and why" of your case will form the basis of a lawyer's assessment of your case. A well-prepared discussion will lead to a well-thought out solution.
Do Maintain Your Composure
It may not be easy to discuss your case, but be helpful to the lawyer who has to understand your case by maintaining your composure during your free consultation.
Control your emotions to the best of your ability and explain people and events in a rational, reasonable manner.
In addition, you may not agree with the lawyer's initial or final assessment of your case. However, do not get angry or upset in what is still a very professional environment.
Don't Waste Time
The Statute of Limitations, a rule of law that sets a time limit on when you can sue someone, may prevent you from suing someone if you wait too long to file your case.
Therefore, don't waste time. Arrange a free consultation with a lawyer as soon as you can if you are considering taking legal action against someone but need legal advice.
Don't Be Late
Punctuality is always important. Respect both your time and the time of the lawyer who will be meeting you for your free consultation. No matter what, don't be late.
Take the time to arrange your free consultation carefully, making sure that there will be no conflicts that arise on that important date.
Don't Be In The Dark
There are many options available to you.
For example, if you are unable to go to the office of a lawyer for a free consultation due to family, work, or health reasons, then a lawyer can come to you.
Matt Kyle practices as the head of Kyle Law Firm in San Marcos, Texas.
The Kyle Law Firm specializes in two main areas of the law: criminal defense and personal injury.