Conference Tips: Marketing Your Brand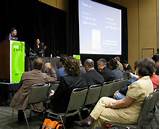 When you go to a conference or attend an event, more than likely you will receive a name badge or button with your name on it.
These are categorized as promotional badges, and they are produced by organizers to make product launches and conferences more memorable to everyone attending.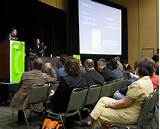 As much as they can be, they are made with nice vibrant hues and fancy patterns so that they are enjoyable to the intended recipients.
Some of these badges people like to save and keep around for a long time.
Consequently, you can take advantage of them for marketing your brand and endorsing your own business.
If you are a bit afraid to give these products a try, understand that many organizations and businesses have used these in the past to market their brands.
Have you ever gone to a fundraising campaign?  These are usually something like a race for a cause or a movement for planting trees.
If you stop and look around, you will see that the participants are wearing promotional name badges.
The names of the people are printed in a visible size font, and the other parts of the badge represent the theme of the event or somehow market the brand they are promoting.
Believe it or not, some people attend these events because they love collecting these name badges as souvenirs.
People use name badges consistently at conferences.  These name badges come in all sorts of colors, shapes, sizes and designs.
These name badges are used in a couple of ways.
As a way to market your brand, they hold all types of sales messages about your brands.  Also, they can promote any type of special deal your business has to offer on your brands.
At a large business conference, you might see the sales agents wearing name badges that show their products on sale.
Some brands give out these personalized name tags to show appreciation for their customers.
Next, these name badges and buttons are used in conferences and meetings to provide a face of the company's sales team and personnel.
This is really helpful for a customer who wants to communicate with the people they speak to over the phone now and then.
Do you hope you can grab the attention of your targeted market with limited funds?
If so, why not take advantage of what these promotional name badges and buttons can do for marketing your brands.  Remember, they come in all kinds of makes.
You can easily customize the design depending on what you are promoting or marketing.  You can use your business name, logo, tag line or product name.
For the materials used, you can go with plastic, aluminum, nickel or gilt.  Today, most businesses use the plastic type because they cost less than other materials.
To get the best value for your money, having them mass-produced is a great idea.  Most printing companies will offer a good discount for a bulk-sized order.
With the help of technology today, you can market your brand to a wide audience very creatively with these badges and buttons.
Michael Jones is a keen business blogger and loves helping people promote and improve their company.