Get Your Tradition On This Holiday Season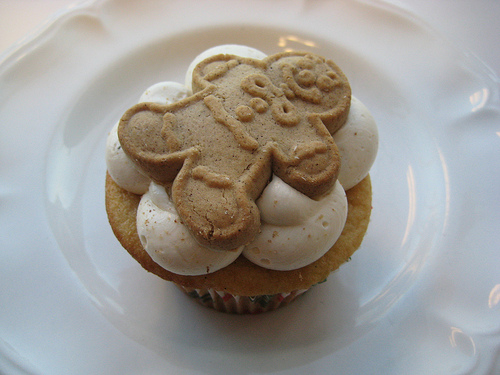 There's nothing like a little relaxation to improve the quality of life, and there's no time like the holidays to relax in good company. Because it's so steeped in tradition, the holiday season is an especially important time for elderly people. Whether they will be with their families or not (due to a care transition as they move from a hospital setting back home or from their home to yours), senior citizens need to experience the holidays to the fullest.
Here are a few ways to help ensure that happens.
Fun Activities
On the heels of a great meal, you'll need some fun activities to bring the whole family together. Try these four great family-friendly games to keep everyone entertained.
1. Apples to Apples:
This game of wacky comparisons has two big strengths: It's family-friendly, and the points basically don't matter. Nothing fits the holiday season quite like a game where the only real objective is to laugh.
2. Bananagrams:
This game of spelling things out with lettered tiles resembles Scrabble without the board. Thanks to a portable design, it's a great travel game, and it's easy to set up and clean up. Other options from the same manufacturer include Appletters, Fruitominoes, Pairs in Pears and Zip-It.
3. Crazy Eights:
Before there was Uno, there was this fun card game of matching numbers and suits. The rules are simple enough for players of all ages to understand, and the addition of wild cards means you can't predict what will happen next.
4. Rummy:
There are plenty of Rummy card game variations, many of which were popular with older generations and remain widely played today. Most of those variants can be as short or as long as you want; whether there's a spare half hour to fill or an entire afternoon, you can't go wrong.
Classic Films
For members of a generation that came of age in the golden era of film, pulling out some classic holiday movies can be a heart-warming reminder of holidays past. This is of particular importance for elderly people going through care transitions, where disruption is calmed by familiar memories. Here are five favorites:
1. A Christmas Carol:
It wouldn't be Christmas without watching one of many, many adaptations of this classic Dickens story. I recommend the critically acclaimed 1951 version starring Alastair Sim.
2. The Bells of St. Mary's:
Though its story focuses on the efforts of a priest and a nun to save their school from being shut down, this film is forever tied to the holiday season because of its famous Christmas pageant scene. It stars Bing Crosby and Ingrid Bergman.
3. Christmas in Connecticut:
This 1945 film is sure to put smiles on everyone's faces as it extols the joys of Christmas. War hero Dennis Morgan gets caught in a publicity stunt orchestrated by magazine publisher Sidney Greenstreet; Morgan won a Christmas dinner, to be prepared by Barbara Stanwyck. The catch, Stanwyck has never stepped foot in a kitchen.
4. Meet Me in St. Louis:
Even though its story is set more than a century ago, the film's message of family togetherness is truly timeless. It stars Judy Garland and features the debut of "Have Yourself a Merry Little Christmas."
5. It's a Wonderful Life:
Possibly the most inspirational movie of all time, this 1946 film starring James Stewart is more or less required viewing for the holiday season. During a time that's all about giving, this film is about the greatest gift of all.
Festive Food
There's nothing that brings families together more than sitting down for a holiday meal, and a great meal begins with great food. Here are five recipes to try out this season.
Eggnog:
It wouldn't be Christmas without this delightfully smooth holiday beverage. The kind that comes in a carton is fine, but homemade eggnog will really hit the spot.
Honey Glazed Ham:
The centerpiece of the classic Christmas or Easter dinner, ham is sure to bring back memories of great meals with the whole family. Just don't forget to line your pan with plenty of foil to avoid sticky cleanup.
Garlic Mashed Potatoes:
Whatever your choice of main dish, no holiday meal would be complete without a big helping of this quintessential comfort food to go alongside the meat. Substitute with reduced-fat milk for a lighter fare.
Apple Pie:
From the delightfully flaky crust to the delicious flavor of the fruit filling, apple pie is a comforting, family-friendly dessert. Make enough so everyone can come back for seconds.
Gingerbread Men:
Besides being the centerpiece of a classic children's story, the gingerbread man is a delightful holiday dessert. For added fun, make a whole bunch of plain gingerbread men and let your friends and family decorate to their hearts' content.
When planning your special time with elderly relatives this year during care transitions, keep a few of these ideas in mind to enhance everyone's enjoyment of the season.
Featured images:
License: Creative Commons
image source
License: Image author owned
Alison Johnston is a Denver based writer who is trying to find her voice in the information world. In her spare time she enjoys long walks in the snow and snuggling up to a good poem.