Get Into Shape With The Help Of Junkyard Dog Fitness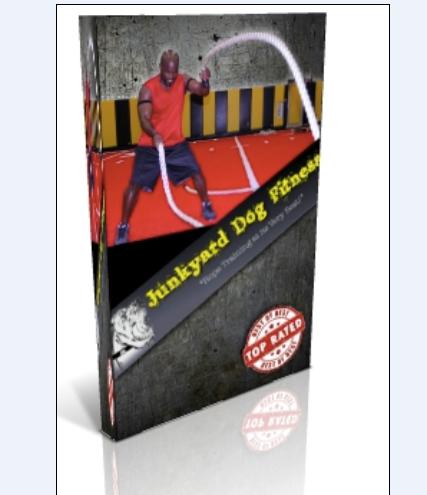 If one of your goals is to get into shape, consider the value of help from Junkyard Dog Fitness. They are located in Texas, but even if you can't personally get to their facility, you can use information from their online sites to help you. They offer plenty of motivation, tips and proven techniques, and they can even help you to create an overall fitness program for you.
Everyone has different ideas and goals when it comes to their body and fitness. For example, some individuals just want to tone but not bulk up. Others are interested in adding more strength to their abilities and there are those that want to have more bulk for competitions. No matter what your goals are or your current fitness level, there are methods you can incorporate that will help you to achieve them.
The main benefit from this program though is that you can actually get certified to train others in your local area so that they can get fit as well. The program through Junkyard Dog Fitness allows you to get certification that is proof you have the skills and the techniques in place to help others be able to achieve their goals. This certification can help you to get hired at a gym or as a personal trainer.
You can also use it as a foundation for you to start your own business. When someone hires an individual to help them sculpt their body, they are going to be looking for verification that the money and time they spend is going to pay off. They aren't going to trust something so important to just anyone. There are different programs that you can become certified in so if you already have this type of certification, you may be looking to add new features to it. They will further enhance what you can offer to customers.
There are also resources from Junkyard Dog Fitness to assist you with creating a business plan so that you can move forward with getting your skills out there. Being able to start a business takes time and it often takes money. Following the right methods will allow you to get started and to avoid some common pitfalls that people encounter when they do start a new business.
The rates of the programs offered are very affordable. There are classes in Texas for adults to benefit from as well as for children that need some help getting into shape. The cost of the certification programs is also very affordable. Contact them to see what can be done for your needs and to help you accomplish goals.
Junkyard Dog Fitness takes pride in offering only methods to get fit that work and that are safe for you to engage in. If you want to see that transformation in your body, you need to put in some hard work. Yet it can be fun too and it should always be safe for you to engage in. Their guidance and motivation can be what helps you to finally identify your goals and to achieve them for optimum fitness.