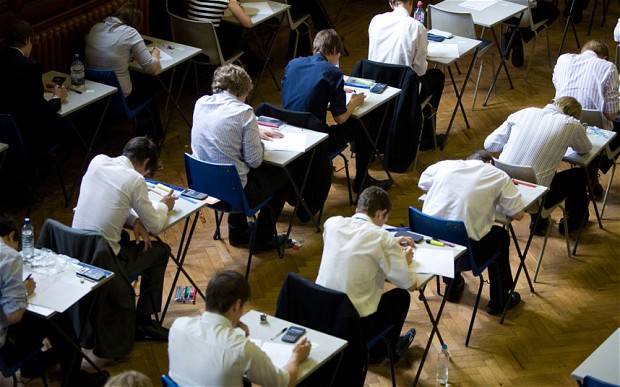 Much has changed on the education sector in the past decade. Students and classes have gone online, which is considered a welcome change. However, sometimes there are some instances that bring a bad name to the entire sector. This is what happened recently as the GCSE marking scandal was revealed.
As per the reports revealed teachers were found to be inflating the marks of their students so that they get top grades in the GCSE exams. The report of the alleged scam was revealed by Ofqual, the official watchdog of the exams. The allegations of the said bumping of the marks were made by the exams regulator after the students got low grades when the marking pattern and other norms were tightened by Ofqual.
The chief executive of Ofqual, Glenys Stacey on the incident said that she was shocked by the revelations and this was not expected of teachers who are professors of integrity and truthfulness. She also said that this was an act that has let the children down, putting a question mark on their knowledge and their abilities.
Although the report does reveal the artificial increase of the marks by the teachers, it also acknowledges that the teachers are under intense pressure of performing well. The ranking of the schools depends upon the percentage of its pupils getting five A* to C grades in subjects including English and Math.


However, the report was condemned and claimed to be an insult to the noble profession of teaching by the teachers, their leaders and heads of the various schools.
On the other hand, Ofqual is confident that some form of cheating has been done by the teachers as English is a subject that is easier to manipulate. Students have to get top grades in either of the two subjects available, English being one to register on the league tables and that was the reason, teachers bumped up the marks.
At present, the head teachers, local authorities and students have legally challenged two exam boards, Qualification Alliance and Edexcel and Ofqual of raising the grade boundaries unfairly.
Now, whether the allegations are true or not, it is yet to be seen but the pupils are the ones who are at the losing end as they might have to face re-exams, denial of top grades or denial of entry to the affiliated institutes.
Now whether the allegations are true or not, it cannot be said at the moment but it is clear that if teachers have been forced to choose between their career, school and students on the one hand and their principles on the other, they surely would have had to think hard.
I am Susan Hannan from Exams Key; it gives 100% 9L0-064 test exams. Let's take benefit of PHR test Exams material efficiently and get guaranteed success. Check out free demo of all certifications Exam.