Following Your Own Self-driven Tanzanian Trail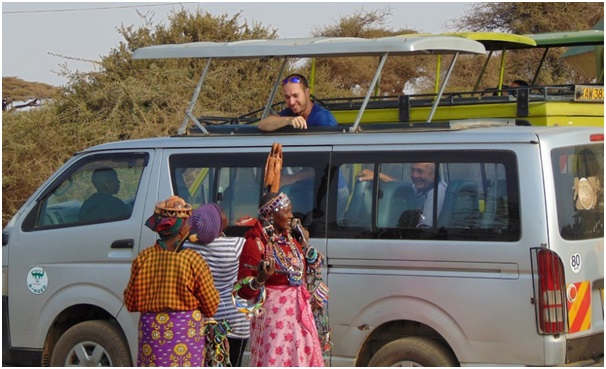 So, are you amongst those fellows who would rather choose to witness the ultimate game experience, their own way? If self-exploration and wilderness turns you on, then nothing can beat the craziness of a self-drive safari Tanzania. Self-driving is a great option if you want to travel independently and don't require the constant advice of the expertise and guides. With self-driving, you can explore the humid tropical rainforests, the luscious savannah grasses, the beautiful views of the Indian Ocean and the beaches, the unparalleled annual migration, the Swahili towns and the rolling hills – all at your own discretion and comfort!
When you choose to self-explore this land of wilderness and enchanting beauty, you are ought to follow all these general guidelines, for your own betterment:
Since you are going to get close to the raw nature, you should expect rough and corrugated roads. This may especially turn a little bad if you are visiting Tanzania in the wet season.
With GPS technology, finding roads has become much easier. You can rely on these devices for all popular destinations like Serengeti National Park, Arusha National Park, Tarangire National Park, the Ngorongoro Crater, Lake Manyara and others. However, if you are planning to visit the lesser visited areas, like those in the Western Circuit, we highly advise you to pick a guide. Many car rental companies actually do not allow inexperienced hands to drive through the critical regions, like the far West and deep into the Serengeti as it requires highly professional technical driving skills.
Since you are not going to be with a guide 24 X 7, during these self-drive trips, it will be the best to plan out your stay in safe lodges and hotels rather than remote and unfenced public campsites, that doesn't ensures security.
While the cars you hire are usually well maintained, it's advisable that you thoroughly check the vehicle you are hiring before you proceed for your safari trip.
You can tailor make your safaris with affordable self-drive car rental packages that come with fully equipped safari gears and essentials. You would also be required to sign a self-drive safari contract, lined by important terms and conditions, with the company you are hiring the car from. To hire these cars on rent, you would essential require a valid driving license and a valid passport as well.
Some vehicles and packages that you would love to choose from include:
Land Rovers and Land Cruisers
4 X 4 Land Rover Discovery and Defenders that come with trusted TD5 and TDi300 engines can seat 4 to 5 people comfortably. They also have the feature of pop up roofs, which allows you to peep out and stand to get a better view of the wildlife. Self-driven Land Rover experience Tanzania is unparalleled to chauffeur or guide driven trails.
Toyota Land Cruiser and Stretch Land Rovers
These are good for a group that consists of about 7 to 8 members. They also come with pop up roofs.
Land Rover Short Wheel Base
They are good for 2 people. With some additional charges, you can also include camping equipment like extra tents or rooftop tents, portable showers and toilets, solar heaters, cooking equipment and other necessary gear and tools in your package.
Camping Land Rover or Land Cruiser
This is best for camp lovers. The vehicle allows 4 people to sit comfortably and also has additional space for every other necessary camping equipment.
Other cars for hire: Toyota Noah, Rav 4, Escudo, Toyota Corolla, Carina, Vans, Buses, Minibuses and others.