5 Good Reasons Why Cycling Holidays Should Be At The Top Of Your To Do List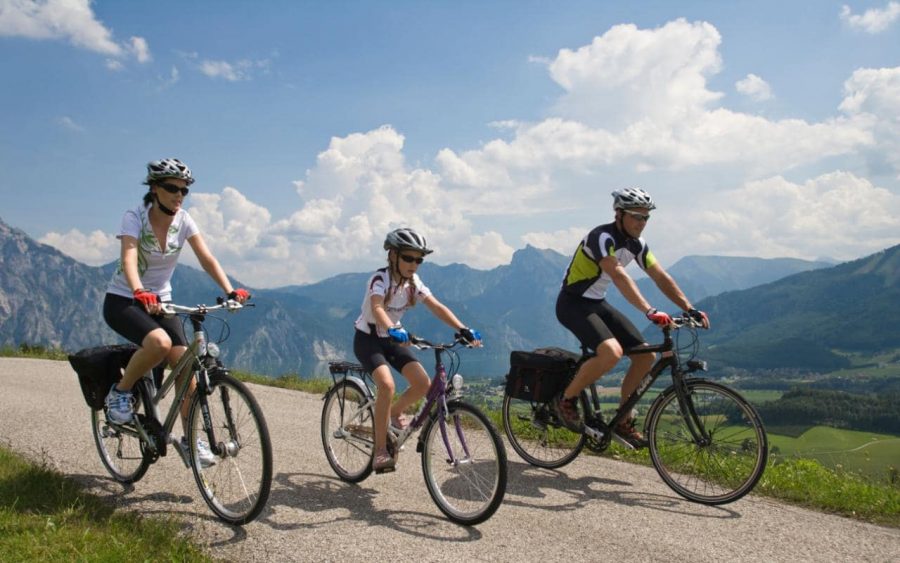 For most good people, riding a bicycle on their holiday isn't normally one of the first things that springs to mind when they're thinking about taking a holiday somewhere is it? You might be somewhat surprised to hear though that this option has been steadily on the increase as a viable holiday option for quite some time.
And those that have tried it the one time, have then gone on to do it on a regular basis in different lands. So, just why is this becoming a cool alternative travel solution for a growing number of holiday makers? Five great reasons why:
1 – A nice break from our normal sedentary lives is what makes a wonderful holiday, as we enjoy getting recharged and then returning home with a newly charged battery! Cycling is easily a great work out, and you won't even notice any exertion due to your soaking up all the wonderful scenery up close and personal. That's impossible in a car or bus!
2 – You'll see more in less time and walking does make for a terrific hiking holiday where you will experience winding routes and steep mountains. However, when it comes to places like the Chilterns, hopping on a bicycle for cycle holidays in the UK is easily the very best way to discover and lap up those rolling hills and flat, vast landscapes.
3 – Seeing the unseen – Usual types of holidays revolve around touristy types of places where people are in abundance. The great thing about cycling holidays is you will have more freedom to look at the unseen areas of a country's landscape. Your journey will then become more than a holiday, it will be more of an adventure and you will definitely have a lot more to chat about with friends and colleagues than if you'd just laid by a pool or on a beach every day for a week!
4 – Treat yourself! Many people like to partake in some type of indulgence when on holiday, which may involve lots of sun or delicious treats. So, if you wish to keep a balance by staying active during the day and later on treating yourself to some real nice tasty local fare or even some divine dessert, you might be more than able to maintain a nice balance, and ensure that you won't be getting back home looking slightly more portly than when you left!
5 – When on a holiday most of us spend more and often overspend some of our hard earned money, mostly because we as humans like to ourselves entertained. But, on a bicycling holiday your humble bicycle will become your only source of entertainment and most of your time will be used to explore the local surroundings which requires little expenditure.
Now you can see just why bicycling holidays are becoming more favoured than ever! Enjoy!