Fantasy Football: The Trent Richardson Trade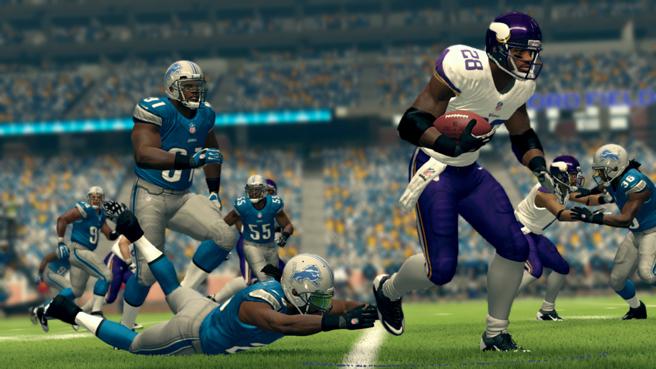 Whether you play in weekly or daily fantasy sports league, the Trent Richardson trade is certain to have a significant impact on fantasy rosters. Trent Richardson will receive more media attention and become a key part of the Colts rushing and passing attacks. The Browns will be auditioning Willis McGahee for a position as their new featured back and the Browns are entering a rebuilding mode with an advanced statistical approach driving their schemes. Here is more information on the trade for daily fantasy sports purposes:
A Statistical Boost for Trent Richardson
Richardson is going to a better team and a better offense. The Colts wanted a power running game to go with their rapidly improving and dynamic passing offense. They have that now. You can expect Richardson to score more touchdowns for the Colts than he would have with the Browns. However, with the Browns Richardson was the engine that made the offense move. He was getting all the carries and was one of the primary receiving options as well. The Colts will probably give Richardson a few less carries and target him less frequently  but the impact of his carries and targets are likely to be greater by avoiding the 8-man fronts loading up to stop him. The net impact will be a plus for all Richardson owners – even in PPR leagues.
The Colts Turn a Weakness into Strength
Ahmad Bradshaw owners on the other hand will be scrambling to acquire of the backs benefiting from this transaction. Bradshaw will still be a change-of-pace back but his usage is likely to be dramatically reduced. If you were counting on Donald Brown you were already facing an uphill battle and that has not changed. Richardson will not only improve the rushing attack to a significant degree, he should also help protect the quarterback. His presence alone will help keep defenses off Andrew Luck. He is a solid pass blocker and is an excellent receiving option which is a skill the other Colt running backs were lacking. The Colts offense should be better in every aspect thanks to this trade.
An Opportunity for Willis McGahee
Chris Ogbonnaya and Bobby Rainey are decent running back options without much experience as the featured running back. Both may ultimately prove to be better options than the veteran McGahee but it is McGahee who is likely to get the biggest initial opportunity. McGahee is old for an NFL running back and coming off an MCL injury but he has heart and will fight for every yard on every carry until they rip his jersey off.
Ogbonnaya is a power runner but is not particularly fast nor is he a great receiving option. He would be an excellent short yardage or goal line back and that is likely the role he will transition into this season. Bobby Rainey has the potential to become an extremely effective fantasy running back. Rainey has been called a Ray Rice clone and if you have to be compared to another player you could do much worse than Rice. The former college star has power speed and agility and can catch the ball out of the backfield. Rainey is a great sneaky FAAB choice while others concentrate on the bigger name in McGahee.
The Cleveland Browns in Re-Building Mode
The new management of the Cleveland Browns just proved they are willing to do what it takes to build a successful organization from the ground up. Trent Richardson is already a solid running back with the potential to become a popular workhorse running back. Although the return seems a little light, the new Browns understand that serviceable running backs are easy to find in the NFL. There is no need to pay what it would have taken to keep Trent Richardson around until they became a contender. Their focus is on dominating the early rounds of the 2014 Draft and you can bet that a quarterback will be at the top of their want list. The Browns just needed too much to pay Richardson to play for them while they rebuild.
To learn more about daily fantasy sports, visit DraftStreet.com. 
Jon Williams writes for a variety of fantasy sports sites.