Fantasy Baseball: The Future of Giancarlo Stanton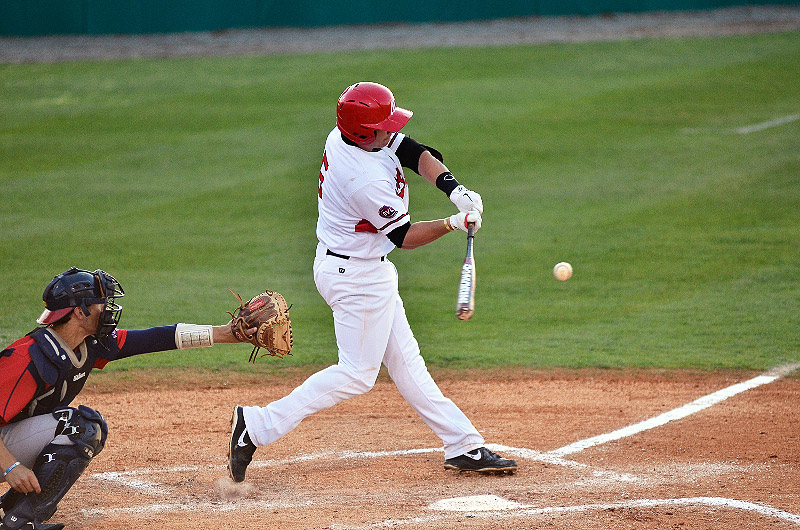 One of the most coveted player-types in baseball is the right-handed power hitter. Giancarlo Stanton, the batter formerly known as "Mike," is not only one of the best in the game right now from either side, he is only approaching the prime years if his career. He is easily one of the most valuable players in the game considering both his production and his salary and coveted by both Major League Baseball executives and those that play fantasy baseball. The Marlins insist he is the centerpiece of their future teams but their credibility, when it comes to such stances, is close to zero. Still, he is the best everyday player in Florida and no one proud of their reputation for sanity would argue otherwise.
As the Marlins lumber through September, Giancarlo Stanton is on another homerun tear. However, runs and RBI have been difficult to accumulate in the numbers a hitter of his power stature might expect. The 2013 Miami Marlins have the most pathetic offense in the game and writers, such as Bradley Woodrum of fangraphs.com, suggest the Marlins offense could indeed be the worst in the modern history of the game. This only makes Stanton's accomplishments this season even more special. Despite a horrible start to the season and more than a month spent on the disabled list with a strained hamstring, Stanton is batting a very productive .256/.370/.499 with 22 homeruns, 56 runs scored and 52 runs-batted-in. Those who play fantasy baseball games at sites like draftstreet.com would do well to select Stanton during his current hot streak.
As the 2013 season draws close to an end and Fantasy Baseball shifts into prep mode, owners will read many articles that while praising his prolific power will criticize Stanton for his elevated strikeout rate. What is missing from those articles is the progress Stanton has made as a hitter over a very short period of time. Even in his four seasons in the majors we have seen his strikeout rate decline every season even as his walk rate and plate discipline stats have shown consistent improvement. Stanton will finish the 2013 season still just 23-years old and still developing his baseball skills.
It was recently revealed that the Philadelphia Phillies have made at least ten attempts to acquire the Marlins' star hitter. There is very little doubt that at least a few other teams have made a similar number of offers. It is also a near certainty that every team in baseball is interested in Stanton, even if they do not have the prospects to make such a deal. Though there are at least a few teams that are probably stingy enough with prospects that they can essentially be considered out of the mix whether or not they have the necessary bullets to build a competitive offer. Despite the Marlins' many protestations that they do not intend to trade Stanton, expect this to be one of the biggest stories of the offseason.
Fantasy owners should prepare themselves for Stanton's likely change in address. The Marlins are going to be bombarded with offers once the trading season re-opens. Eventually Miami will receive the offer that is "just too good to refuse" and Giancarlo Stanton will change his business address. This is very likely to be a great thing for Stanton owners. Assuming he remains relatively durable, Stanton is guaranteed to be in a far superior lineup. This alone will boost his value via increased opportunities for scoring and driving in runs. Stanton could also benefit by playing his home games in a more favorable hitting environment. Giancarlo Stanton is one of the most coveted players in the sport and an extremely popular and an extremely productive fantasy player, especially if you play fantasy baseball.
 Jon Williams writes for a variety of fantasy baseball websites.