Failure Is Good For Success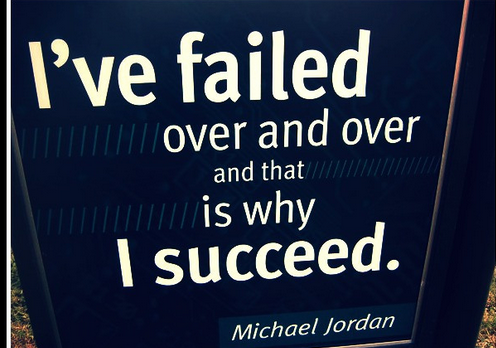 Failure is so good for success. The more you fail the more you learn and the more you understand how to overcome struggles throughout your life.
Sameer Ahmed Khan, the founder of social website social champ, had continuously failed three times before he finally started to achieve success.
Although right now his website social champ –a home group set up which provides tools that assists our social media and spread its presence throughout the world — is gaining attraction, this success was gained by a series of ideas and products that failed.
Sameer Ahmed Khan's three failures before success
His first failure was a gaming engine "Game-O-Chat" which would work across platforms to develop and play videogames and chat at the same time. After three years of hard work the project did not launch. After the release of the unity gaming engine it stood no chance. Thus his first invention failed.
Afterwards he introduced an app that would connect street children to education through organizations running charitable schools. The idea was simple but noble anyone willing to help a child would simply just snap a photo and the app would mark its location and report it to charitable school. Although his intentions were noble the app failed. The NGO's excused them from working with this app if other NGOs were involved and street children routinely change their location, making it difficult to trace them after first contact.
But Sameer Ahmed Khan would not give up and went for a third trial. He came up with an app known as "RemindZapp". It was a simple reminder managing app. The app was decommissioned due to multiple problems.
All his failures were having no effect on him because in his words, "People only need an excuse to hold them back from doing amazing things".
So he moved on to the next project Social champ. At the age of 26, today he is the CEO and co-founder of Social Champ, a successful platform which automates an individual's social media presence. The app was helpful in different ways. Afterwards he faced quite difficult challenges identifying the correct time to post for reaching the maximum number of relevant audience, monitoring and tailoring your content to ensure maximum engagement and click-through rates, scheduling, posts repeating posts, maintaining a strategy that is consistent with brand image.
He took on the coming challenges. He asked his friend Zohaib Ahmed Shakir, to help design a tool which could re-post the same thing at predetermined intervals in order to maximize reach.
Then he presented his idea to Pakistani website teach juice. They liked the idea and told the budding entrepreneurs that their company would make use of their tool.
Then after some the positive feedback and workability of this project, he became motivated and consulted Guy Kawasaki, a US-based social media evangelist, who had been a close friend of Apple's Steve Jobs. On which to his surprise he received a positive feedback.
The tool itself had limited features; Khan recalls that Kawasaki's comments, feature requests and critical evaluation helped them grow to a fully functional social media management tool that brought up against global market giants like HootSuite and Buffer.
After words Khan was confident enough to contact other social media marketing grugs like Ian Anderson Gray, Peg Fitzpatrick, Neal Schaffer, and Lyndsay Phillips. Khan received positive responses from each of them.
Khan mentions asking Pakistani companies in hope of getting a breakthrough but they would not pay any interest in a social media management platform, his idea or his abilities.
Despite all of it khan continued his efforts and the support from The Nest I/O allowed Khan to continue developing the tool with a focus on a wider reach.
On the other side Khan and his friends financed Social Champ through personal savings and freelance projects until the product was complete.
Check out more above your favorite personalities , top reviews of movie, sports anything you are looking for only on top video portal in Pakistan.