Facelift Surgery – Best Solution To Ugly Facial Wrinkles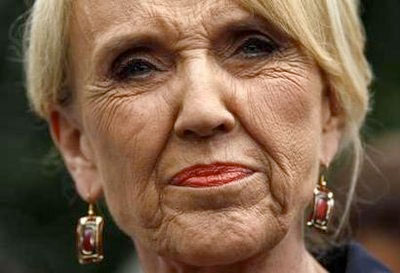 Everyone wants to look good and young. Healthy skin will make you look young and attractive, irrespective to your age. Sadly, with growing age your face starts losing its charm, especially with wrinkles around your mouth, eyes and neck.
For those of you who always desire to look young and have glowing skin, even after 40 years of age, then they could opt for Facelift or Rhytidectomy. This treatment is one of the best solutions to treat facial wrinkles caused by aging or other reasons such as stress.
How does Facelift Surgery Works on Skin?
This surgery basically removes extra layers of skin and fat from the face, and tightens the underlying muscles and tissues. It works effectively on facial areas like marionette lines, double chin, jowls, and mid face sagging. Ranging from inexpensive treatments like 'lunchtime lifts' to expensive ones, facelift offers you gold standard facial treatments for every individual out there.
When to go for Facelift Surgery?
There are many reasons one needs to opt for facelift surgery, and there are:
Facial skin shows signs of early aging including wrinkles, dark circles, etc.
You notice your skin sagging at the chin, jaw line, eyes, etc
You don't feel young and beautiful looking at your face
You can see sun damaged skin on your face
Different Option of Facelift Surgery
There are many options available for this surgery, both basic and expensive ones. However, your surgeon is the best one to recommend you what type of facial surgery you need. He /she will first do a thorough check up on your skin. Keeping your face shape and skin texture in mind, these experts will then tell you if you need a basic 'short scar' lift or an expensive one.
How is the Surgery Performed?
There are many qualified surgeon available. If you're looking for facelift surgery Beverly Hills, then look for a surgeon with good reviews and positive patient feedback. These surgeons start the surgery by performing a cut by the hairline, which is extended to temporal region i.e. front portion of ears.
Then, the facial tissues are lifted off the basic muscles and connective tissues. Later, the excess skin is removed, and cut is closed with skin staples. In the end, bandage is applied and patients are asked to take complete rest for a few weeks.
How much Time does wound Take to Recover?
The recovery time is not very long, from one week to three weeks. However, it totally depends on the skin quality, genes and how well patients take care of themselves. There are patients who recover in a week time, and then there are those who take 3 weeks. Your doctor will usually tell you how to take care of wounds during the resting period for faster healing. No matter how many weeks time it takes to recover, results are simply awesome.
If you are wondering whether the facelift surgery will last forever, then the answer is yes. However, it also depends on how well you take care of your treated areas after the surgery. Avoid damaging your skin in the sun or any harmful exposure to too much of light and pollution, and you will look gorgeous forever.