Exploring the Temples of Bangalore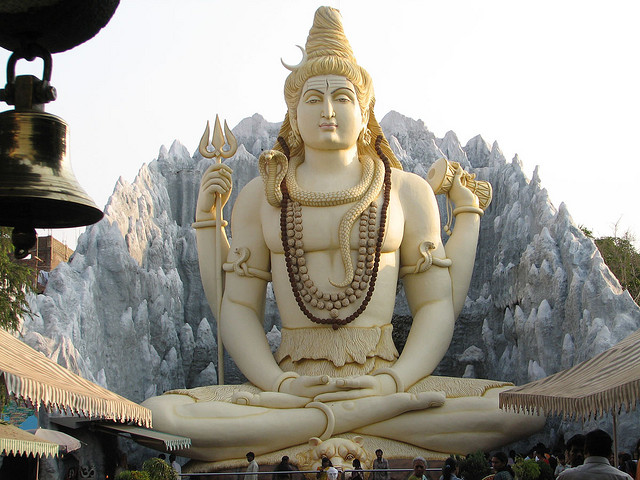 Bangalore is the capital city of the Indian state of Karnataka and it is the third-largest city in India. This fascinating city has a number of gorgeous ancient temples to visit and explore. These temples are reason enough to visit Bangalore—they will provide insight into the strong religious traditions of India and an appreciation for the culture of the local people.


There is an abundance of temples within the area, so you will have a chance to see a wide range of architectural styles, artwork and carvings. Here are a few of the most impressive holy places that you should visit during your trip to Bangalore:
The Bull Temple
This beautiful temple is famous for its enormous statue of a bull, which was remarkably carved from one single boulder. The story behind the sculpture is that it was created to appease a bull that was trampling and stealing the local crops. As soon as the sculpture was made, the bull left the local farmers alone. Ever since then, the farmers have had an annual festival to give thanks.
GaviGangadeshwara Cave Temple
This impressive temple has four large pillars and is dedicated to Lord Shiva. It also is known for having a very rare idol of Agni, the God of fire. Every year on 13 or 14 January, the rays of the setting sun shine through the window and pass right through the horns of the Nandi sculpture and directly on the monolithic Shiva lingam.This temple is open to visitors from 1 a.m. until 12:30p.m. and again from 5p.m. to 8:30 p.m.
PrasannaVeeranjaneye Temple in Mahalaxmi Layout
This unique temple has a 7-metre-tall deity of Veeranjaneya, which is truly quite impressive. One of the defining characteristics of this holy place is how green and peaceful it is as it is surrounded by tranquil gardens. A cool breeze drifts through the temple and the area has a relaxing feeling of solace and harmony.
Kanyakaparameshwari Temple in KumaraPark
This temple stands out because of its beautiful murals of holy places, painted all along the walls. The murals tell a story of history and depict the spiritual realm of the gods. This temple also has an impressive sculpture of agoddess.
What You Need to Know Before Visiting Bangalore Temples
When you are visiting temples and religious sites during your visit to India, it is important to be aware of the appropriate cultural etiquette for these sacred places of worship. A temple is a very holy place and you will be showing disrespect if you don't follow the right standards of dress and behaviour. Here are a few important pointers that you need to remember if you are going to be visiting temples in Bangalore:
Wear conservative clothing that covers your legs and shoulders such as a long-sleeved shirt and a long skirt or pants. Women should not wear revealing clothes such as shorts and sleeveless tops, as this is considered very inappropriate in a place of worship.
Be quiet and respectful, speaking in soft tones and walking slowly, especially around people who are praying. Turn your phone off and put your MP3 player away.
Always ask before taking photos of statues and images of gods and deities. Sometimes the ancient statues or paintings within temples can be damaged by flash photography.
Don't forget to take off your shoes when entering the temple. There will be somewhere to leave your shoes and someone will be there to look after them for only one or two rupees. A clever trick to discourage your shoes from being stolen is to separate them so that they are not a pair and put one behind something. No one will steal just one shoe!
Some Hindu temples don't allow non-Hindus into the innermost parts of the temple, so make sure you ask before wandering around on your own.
As long as you have an attitude of respect when visiting the beautiful and peaceful temples of Bangalore, you will be able to marvel at the spectacularly colourful artwork of the Hindu religious and the ethereal spiritual atmosphere.
About the Author:Molly Ruth is a travel writer from London who has been travelling around India for the last three months. She recently went to Bangalore and fell in love with this beautiful city.