Explore Malaysia With Children!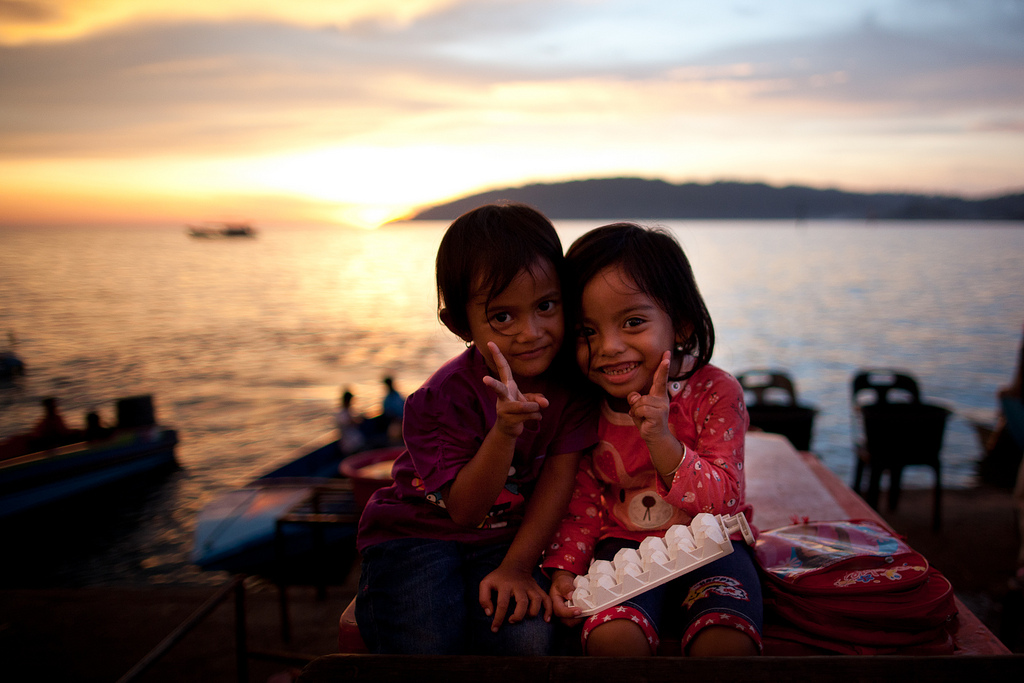 Holidays in Malaysia are calm and leisured, so it would be a great choice for families with children. Malaysia is famous for its pristine beauty and rich cultural heritage. Here, white beaches stretch for 4800 km by two hundred coastal islands. This is a great place to get close to nature, to instill in the child love and respect for the nature. Going practically on any excursion, you will acquaint your child with the richness of the world exotic flora, show the natural habitat of many animals and birds, which you can palm and feed from your hands! Below, you can read a summary of all the most entertaining excursions in Malaysia. It would be easy to reach most of these places with the help of car rental in Johor Bahru International Airport.
Bird Park
It is located in Kuala Lumpur, just across the street from the Orchid Garden. Under a huge net, many species of birds have been collected from all over the world. The conditions, which were created for them, are close to those, in which they live in freedom. Here you can see hornbills from Sarawak, rare forest dwellers and predators. The park's working hours are from 9.00 to 17.00 every day.
Orchid Garden and Hibiscus Garden
Near the Perdana Botanical Garden, there is the Orchid Garden, where more than 800 species of these exotic flowers, including rare ones, grow. It is possible even to buy orchids there. Nearby is the Hibiscus Garden, in which all the shades of colors of more than 500 varieties of these flowers are raging with thin, paper-like petals. Opening hours: from 9.00 to 17.00 every day. Admission is free, except on Saturdays, Sundays and public holidays.
Butterfly Park
The Butterfly Park can be reached on foot from the Orchid Garden and the Bird Park. Its multicolor is created by more than 6000 butterflies belonging to 120 species. Opening hours: from 9.00 to 18.00 every day.
Deer Park
The park is located on the hillside, where the domesticated reindeer walk freely, including tiny Java mouse-deer. Guests are allowed to interact with these cute animals. You can come here daily from 9.00 to 17.00.
National Planetarium
The planetarium is located on a hill in the Lake Park, just behind the State Mosque, the Deer and the Bird Parks. Premises inside the planetarium complex include a space theater, a space science exhibition, a referral center, an overview gallery and a park of ancient observatories. The two screens of the theater show the Space Science Show and films about space. There is also an observatory with a 14-inch telescope. Opening hours of the planetarium are from 10.00 to 17.00 from Wednesday to Saturday.
Sunway Lagoon Park
It will be fascinating to visit the entertainment complex "Sunway Lagoon", which makes you feel, as if you have come to Egypt. Exciting attractions, "real" surfing, stunning water slides and various entertainment will give you a lot of fun.
In addition, you will have the opportunity to visit the ultra-modern shopping complex "Sunway Pyramid", in the center of which there is a real ice rink!
National Zoo
At 13 km from the center of Kuala Lumpur is the National Zoo, in which more than 200 species of wildlife have been collected. The aquarium inhabits about 80 species of various fish and marine animals. This tour is perfect for children and the wildlife admirers. The staff of the zoological park takes care of their inhabitants with love and due attention. This entertaining tour is an opportunity to have a good time with the whole family.
Aquaria KLCC
There is a glass tunnel in this aquarium, the length of which is 90 meters. Over the windows of the tunnel, along its entire length, the inhabitants of the sea depths freely move above your head. Going through this tunnel is like going to the depths of the ocean!
Here, there are more than 5000 varieties of flora and fauna, as well as, for the first time in South-East Asia, tiger sharks. Visitors are having an opportunity to participate in the feeding of fish and to get interesting information about their evolution.
'Genting Highlands' High Mountain Resort
The main attraction of 'Genting Highlands' is the two theme parks, (indoor and outdoor), offering more than 50 different attractions, using new technologies. In an open park, the water slides coexist with the dizzying roller coaster, and the merry carousel rises above the artificial lake. In a closed park, you can plunge into the exciting world of the latest computer games. Here you can also swim in a boat down the lake, or take riding lessons in a horse farm. In addition, there is also the famous 'Sky Venture' attraction in these Theme Parks. This attraction is an air stream, in which you jump, and where the effect of weightlessness is recreated. It is said that many parachutists use this attraction as a simulator.
'Underwater World' Oceanarium
It is considered one of the largest in Asia. This fascinating collection of 5000 fresh and seawater representatives is located on the popular Pantai Cenang beach. A 15-meter tunnel allows the viewer to stroll, observing the inhabitants of the underwater world in their almost natural conditions.
Temple of snakes
Built in 1850, the temple was designed for the Buddhist monk Chor Soo Kong. People say that this person had an incredible healing power. When his mission came to an end, a lot of snakes moved to the temple from the jungle, and they live there to this day. Visitors can get unforgettable sensations, taking pictures with snakes, wrapped around their shoulders and neck.
Penang Bird Park
It occupies 5 acres in the town of Seberang Jaya. More than 200 species of beautiful tropical birds are collected there. Artificial islands, spacious aviaries, a special landscape, flower ornaments, collections of orchids and hibiscuses were created there. Everything was made for its inhabitants to feel like in their native habitat.
Butterfly farm
The world's first exhibition of alive butterflies is located in Teluk Bahang. More than 150 species of amazing butterflies and other insects are represented in their natural habitat. Rock gardens, small waterfalls and a collection of lilies – all this immerses you in the realm of peace and beauty. The farm is also a nursery, where up to 5000 butterflies are kept in spacious enclosures.