Earth-Friendly Temperature Control in Smaller Spaces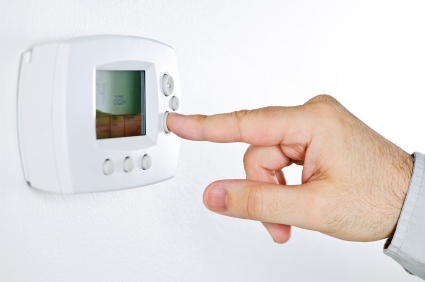 Petite homes are becoming a trend among builders and architects as well as homeowners. Small can be beautiful but what's more important – tiny homes are eco-friendly since they don't need much space nor resources to build. So, if you live in a smaller home, you've already come a half way to a green living lifestyle. However, heating and cooling still leave a major carbon footprint since they account for 40 percent of household energy usage. That's something that could become eco-friendlier so here's what you can do to turn your temperature control into a cost-effective and earth-friendly feature.

It all begins with insulation
Regardless of the size of your home, proper insulation is a must if you want to lower your energy waste. The concept is simple – it keeps the hot air inside during winter and outside during summer. Insulate all parts of your home where you might lose valuable heat, especially the attic, ductworks, and exterior walls. Ideally, you should insulate your house before installing a new heating or cooling system so that you can scale the systems to the efficiency of your house, but that could be done afterwards, too. While every insulation is obviously green, there's a way to make it greener – by using natural and recycled materials, such as cellulose, cotton, and mineral wool.
Try pellet instead of wood
Wood stoves are something we traditionally consider green, but the truth is they emit numerous pollutants into the air and can be harmful to both outdoor and indoor air. Pellet stoves have low pollutant emissions and burn renewable and cheaper resources, such as switchgrass or sawdust. As a matter of fact, they pollute less than any other heating appliance that burns solid fuels. So, your indoor air quality won't be polluted, just make sure you ventilate properly and do the maintenance regularly. If your home is smaller than 1500 square feet, one pellet stove would be enough so they really have a low cost of ownership as well.
Electric hot water system
An affordable option for your hot water needs, contemporary electric hot water systems (as Rheem, for instance) are optimal for use with money-saving, off-peak tariffs. As they are also available in different sizes and models, they are ideal for smaller homes as they can satisfy all your hot water needs and contribute to the environmental protection.
Be smart with air conditioning
When you think of air conditioning, the first thing that comes to your mind is cooling, but AC devices can serve as a cost-effective heating system as well. This is particularly true for smaller homes because there isn't a lot of space to heat. It's like killing two birds with one stone since you don't have to install two separate systems in your home. Ducted, split, or multi-systems – it depends on the size and the layout of your home. With a programmable thermostat and energy-efficient units, you can save up a lot on your heating bills and reduce energy waste at the same time.
Opt for geothermal heating and cooling
Experts say that with a geothermal heating system, you're not making heat, you're moving it. Installations start in the ground on the depth where the temperature is always around 55 degrees Fahrenheit so it doesn't need energy-intensive heat movement, unlike other heating systems. This heat movement is responsible for the half of the house's total energy demand so it's understandable how green geothermal heating is. Water in pipes heats up or cools down on the way from the ground to the house. Then the pump cycles it to the geothermal unit and the air is circulated through the standard ductwork. This system doesn't rely on fossil fuels and doesn't use a lot of electricity, therefore, it's friendly to the Mother Nature as well as to your budget.
As a general rule – smaller home means lower heating and cooling bills. But, with a little bit of planning and investments, you can make even more out of your energy dollars. Insulate properly, choose the best heating systems for your needs and enjoy your warm and earth-friendly petite home.