Do Americans Take Fewer Vacations Than Europeans?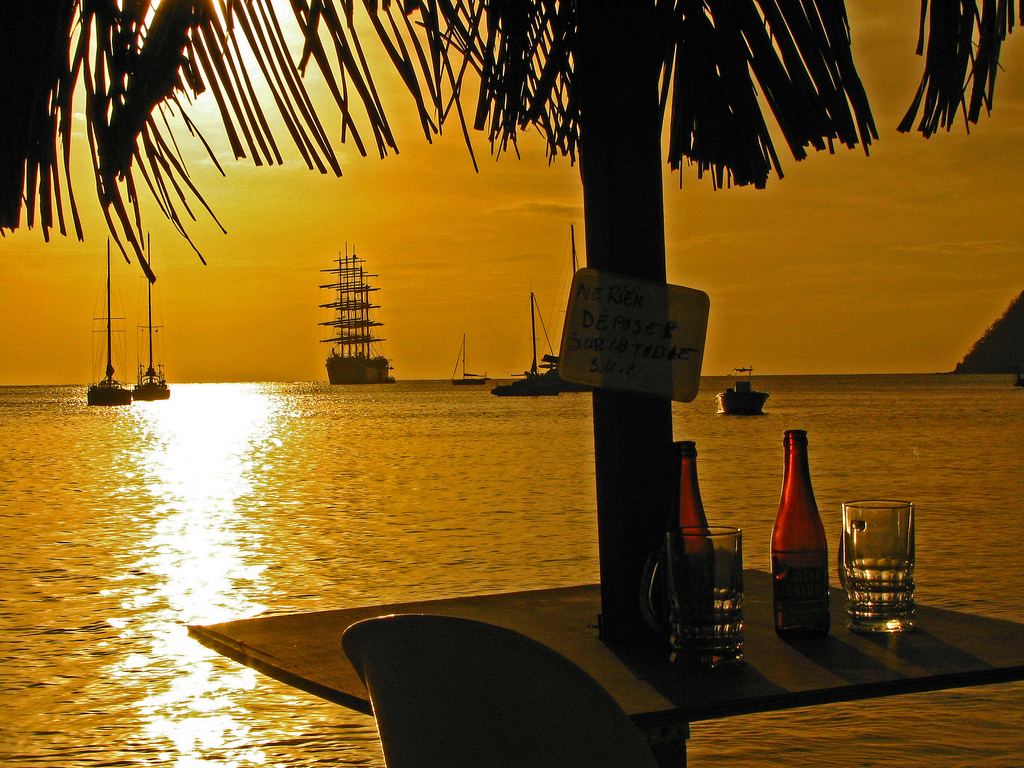 Americans take a lot of vacations. If there is any doubt just visit Myrtle Beach, SC, Gatlinburg, TN, or Seaside, OR on any given day. Cruise lines have ships going in and out of ports every day, and many on board are American. Despite how busy the tourist hubs appear there are many more Americans staying home or just going to work instead of celebrating leisure time. Europeans take many vacations too; in fact, the evidence shows they take much more vacation time than Americans.
Statistical Data
Americans had an average of 12 vacation days last year, of which it was projected they would take only 10. This is compared with the European average of 25-30 annual vacation days. When assessing working habits of Americans and Europeans it has been shown that Americans work more each week and more weeks per year. Americans take between one half and one third as much vacation time as Europeans. In aggregate, Americans take about a week and a half while Europeans take about four weeks' vacation. It would seem Americans put much less emphasis on vacation from work than Europeans do.
Economic Influences
The habits of American vacationers vary greatly based on household income. Many American households are simply too cash-strapped to justify any extra expense. With the downturn in the economy, Americans are driving more for vacations and flying less. Americans are taking shorter vacations, less of them, and traveling less internationally. One poll revealed that one fifth of Americans feel guilty about taking vacations and 12% are not planning to take any vacations. Still, about 40% of Americans have not allowed the economy to affect their travel plans. The economy in Europe has been sluggish recently as well. Statistics show that holiday travel in Europe is up anyway, but vacationers continue to spend less. While business travel in Europe is significantly down, vacation travel has not suffered. One quarter of European vacationers went abroad. Interestingly, international travel for Europeans and international travel for Americans may not be comparable. Many of the European countries are the size of one or two of the states in the United States, so domestic travel within the United States may still be comparable with some of Europe's international travel.
Cultural Influences
Because Americans spend more time at work than Europeans, there is more domestic type work that has to be delegated to other workers including cooking and childcare. This creates more jobs for Americans and more expenses for Americans. American women spend an average of ten hours less per week on household chores than European women. The culture of enjoyment of domestic details suffers in America. Family vacations require uninterrupted time with children. This is a cultural and lifestyle quandary for many Americans whose lifestyle has been built around daycare, school, and video games. Vacations are trending to more than one short vacation per year occupying long weekends or partial weeks to fit around other obligations.
Byline
Gary Fairbanks is a freelance writer based in South Bend, Indiana. Gary is a self-professed travel fiend who focuses on all things related to travel and vacationing, including air travel, travel insurance, travel agency reviews and so forth; fellow travel fiends getting ready for a trip may want to check out the travel insurance brand Protectyourbubble.com.