Deep Sea Fishing – How To Net Yourself A Choice Charter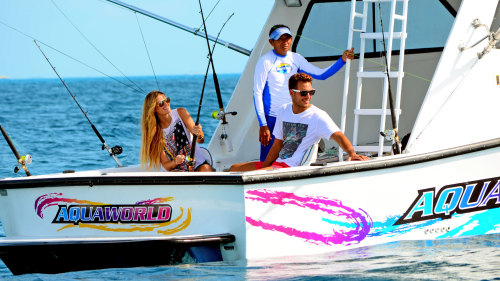 Once you have made the decision that this is the year you're finally going to splash out on that dream Turks & Caicos Islands fishing charter, you'd be forgiven for thinking it's all smooth sailing.  In reality, however this doesn't tend to be the case at all as with literally hundreds of charter companies of all shapes and sizes to choose from, chances are you'll struggle to know where to start with it all. Of course you know what you want and indeed what you're willing to pay for it, but with every last service on the market all claiming to be the best and telling you everything you want to hear, how can you be sure which are the real deals and which are spinning you a yarn?
Well, the truth is that it's actually pretty easy to narrow things down to a genuinelychoice charter company – it just means investing a little proactivity in the cause. All the information you could ever need is either right there in front of you on the screen or no more than a phone call away. Or in other words, there's no sense in taking chances when a simple vetting process can guarantee you the deep sea fishing trip of your life with no risks or worries attached.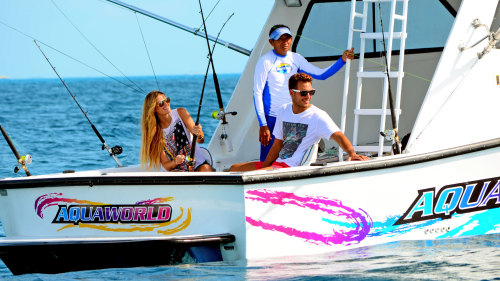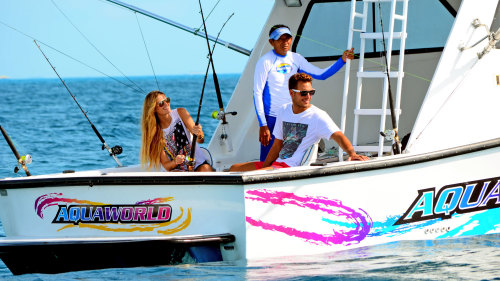 Price
For example, one of the most important determining factors will of course be price – how much you are willing to spend and how much you can physically afford to spend. When it comes to the price of any given deep sea fishing trip it is important to be more than a little wary of any prices that appear to be completely over the top or suspiciously low. Overspending is never a good idea, but at the same time there's really no such thing as a five-star Caribbean fishing charter trip that's available for peanuts. Quality boats are expensive and cost a lot to run/maintain – the same being said for the on-board fishing equipment and the ultra-professional skipper/instructor. As such, when and where you come across a deep sea fishing charter package with a price that seems too good to be true, chances are it probably is.
Fuel
Still on the subject of costs, it is of absolutely critical importance that you establish ahead of time whether or not fuel prices are included. This should be made abundantly clear from the onset and chances are you'll be offered an all-inclusive deal that covers everything. Nevertheless, there will always be those rather shady operators who do not mention the fact that the fuel for the trip constitutes an extra expense, only to then present the unsuspecting group with a bill for $500 at the end of the day.
Safety
There's a fair bit to take into account when it comes to safety, not least of which being the insurance and general licensing the charter operator has. Contrary to the belief of so many, it's not quite as simple as just arming yourself with a boat and a few rods and instantly being able to call yourself a professional charter.  If they aren't licensed, insured and ideally experienced rather extensively, you could be looking at a risk that is not worth taking. You might also want to consider investigating the safety of the boat itself, including things like the provision of life jackets, what kind of emergency equipment the boat has on board and the condition of the vessel in general.
The Skipper
Call them the skipper, the captain or anything else you like, but in any and all cases these are the individuals that will single-handedly determine whether your day is an outstanding success or a complete and utter failure. They're in charge of not only piloting the boat, but also identifying and getting you to the spots where the very best fishing can be found. If they know what they are doing, all such boxes will be ticked as standard.  If on the other hand they are new to the game or have been around for some time but never quite got to grips with it, you might be looking at a waste of money. So along with things like price, safety and the boat itself, give the skipper a good going over before making your decision.
Skill Levels
Last but not least, do not overlook the fact that there are literally hundreds of different types of deep sea fishing charter trips being arranged right now across the Caribbean for anglers with very different skill sets. If for example it's your first time, it's really not a good idea to book yourself on a trip tailored more toward professionals with decades of experience behind them…or vice-versa.