Computer Gamers' Buying Guide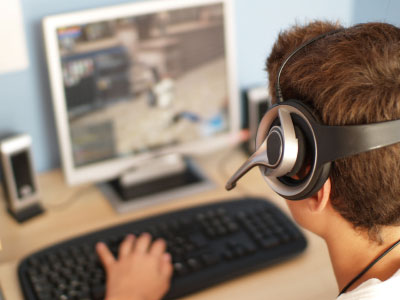 It goes without saying that computer games can be a rather expensive hobby, causing many people to choose low-cost solutions and second-hand components. However, because computers are highly customizable, computer gaming can be littered with both opportunities and pitfalls. For those who seek more affordable options, it could be quite exciting to choose low-cost items that can provide us with reasonable performance. As an example, there are sub-$100 graphics cards and processors that could be combined to allow newer games to run smoothly at certain settings.
However, we shouldn't expect to get all the bells and whistles when we look affordable systems. Many games are available in different options, so may need to play at medium or low settings occasionally to achieve decent playability. With the onslaught of next generation consoles, it could be quite inviting to switch to the other side and choose less demanding systems. Consoles are also highly standardized and gamers don't need to worry about choosing different configurations that could provide them not only the best performance, but also compatibility.
There are PC games that are targeted for family audience and they may take a fairly novel approach to make them look more promising and interesting for gamers. Some PC games don't require the most technologically advanced configurations, such as the popular Plants vs. Zombies. Some lightweight games are available are reasonably lower price and they can be the cheapest early way for us to join the PC gaming world. Since the launch of early PCs, these machines have become a smash hit and their versatility increased with the introduction of DOS and then, Windows operating system.
However, PC games are still something of an enigma to many console owners. They are concerned by an early rocky start due to rather high retail price and fewer selections of games, as well as higher game prices. However, they could find that many older PC games are quite interesting and they can't be found on consoles. Eventually, they will start to see real differences between PCs and consoles. As they start to see differences in hardware configurations, they could also quickly notice huge differences in gaming styles. PC gaming can be more complex, especially those based on RPG and RTS genres.
Some second hand computer components could easily be found on online Buy&Sell forums. This should allow users to play different kinds of games at very affordable configurations. These could actually be relatively new components and the sellers are planning to upgrade to more powerful models. However, no matter what components we purchase, we should make sure that they are fully compatible with the rest of our components.
We may also need to make sure that our PC configurations support newer Windows versions, such Windows 8 and Windows 10; but still could provide at least medium-level details when playing newest games. This is achievable with some low-cost configurations and having a direct involvement in creating our own gaming PC can be a very exhilarating experience.