Comparium : Automated Website Testing Tool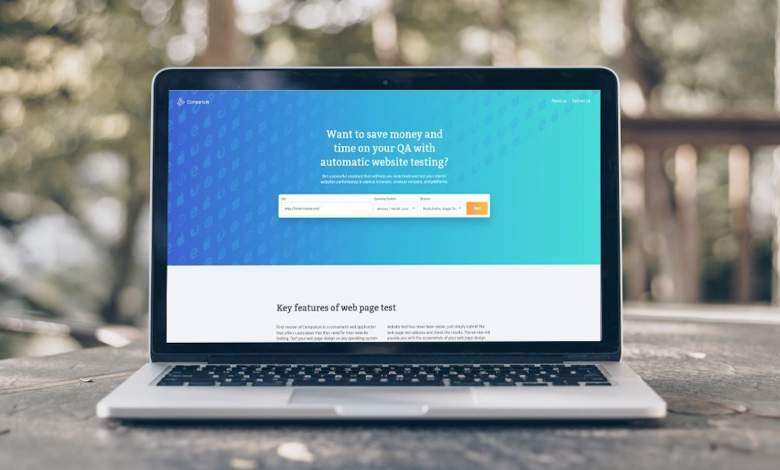 Nowadays, growing an online business is not an easy task due to the higher competitors available in the market. You should be talented and experienced enough to get the benefits from your overall business. To grow your online or offline businesses, it is vital to get a stable website where you can show your products and services to your potential customers all around the world. By making your business website, you would have better control on your website for sure. After creating a website, you need to check whether it is working on other platforms or browsers or not.
It would be better for you to understand that your potential customers will be using any operating system (Windows, Linux, and Mac) and browsers. You need to ensure that your website is running on all the platforms smoothly without creating any issues at all. You should understand that even a single minor issue can affect the visitor traffic to your website. To protect your website from all these issues, you should look for a reliable and professional website testing tool for sure. Comparium is one of the famous and trustworthy website testing tools preferred by web developers and designers all around the world. It helps in testing your website on all the platforms so that you would never face any issues at all. Similarly you can use Selenium tool for automated functional testing of web application.
Features of Comparium
You would be glad by knowing that there are several features of using Comparium for the growth of your online website. Let's go through all those features one by one right now
Support all browsers and operating system
Yes, it supports several browsers and it does not matter which version is it. It is very compatible with everything and easy to carry out the testing process on OS and browsers. It is also possible to do visual compatibility testing on the operating system. If your potential customer is using any other OS, then you should not worry about it anymore. This helpful testing tool will take care of everything for sure.
Save time and Money
Comparium website testing tool helps in saving your time and money. Manual website testing tool will take your enough time and your hard-earned money. This tool is free to use and you do not have to pay even a single penny. The testing process is much faster than the traditional manually testing process. Users will get the testing report on their e-mail addresses.
Convenient
It is a convenient web app that offers a useful tool for web testing. It is easy to test your web page design on any web browsers and operating system. No need to test for each combination manually as you can do everything automatically.
Conclusion
After going through the above-mentioned features, it is your turn to decide whether to go for it or not. This website testing tool will take care of your overall website requirements. The user-interface is incredible and clean. Just use it and share your valuable experiences here with us!