Comparison Of Online Tools With Professional Reputation Management Services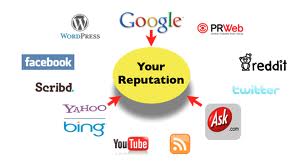 If you are planning to improve the online reputation of your business and are not able to make a choice, as which approach is better, a tool available online or a professional service available offline. This decision can, however, be simplified by reading the comparison of both types of services available for the purpose.
Features of Repo Building Tools
Reputation building tools are available online, either at a nominal cost or there are many free alternatives available also. Whether you should select one for your business or not will be made clear in the following points.
These tools have the capability for automation of the process of gathering both positive and negative reviews made by customers online. This feature has both ill and good effects. Although, it helps you pull various reviews available online, but an automated form is more likely to be rejected by a customer to provide a feedback. Rather a human generated feedback request form can attract many satisfied customers to respond to the efforts made by the officials of the business.
Another feature of such a system online contains the capability of the system to generate discounted coupons to customers dissatisfied with the services to cheer them towards using the service. While, this feature is good at automating resolution for dissatisfied customers, it can be fooled easily by some hackers to again prove harmful to the business by making the system generate excessive coupons.
These tools are much cheaper or sometimes available free of cost for carrying on tasks to build reputation. Nevertheless, as a common understanding says, you get whatever you reap for, it is made clear that you can get only limited services with these low cost tools.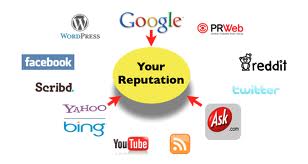 Features of Professional Services
Although online tools have attractive features of automating tasks online to generate healthy results at low cost of investment, there are few unmatched features of professional Reputation Management Services that can't be provided by a tool. Few features of a professional reputation management service are given below.
A professional service provider studies your business completely to know what strategy will suit best to carry on the process. A single strategy can't be perfect for all the business needs, so a strategy needs to be framed with full understanding of the business to get the most out of the service.
Internet world changes unexpectedly, turning healthy tasks of yesterday into unhealthy practices for today. Thus, with a human professional working for the purpose, a favorable change in strategy is more likely to be introduced than an online tool that works on the strategy helpful at the time it was developed.
The main advantage of such services is the provision of real customer support service. With online tools, you don't have any representative to answer to your query, if anything goes wrong. But with a professional service provider, you can get answered immediately after you get a problem with the service.
Thus, the bottom line is that to build a healthy reputation for a business, one must be honest and straightforward. A real person assisting dissatisfied customers and providing healthy resolutions can help build a long-term reputation.
Idania has been a zealous writer and writing for three years. She has also done intensive research about Online Reputation Management Services, which she loves to share with others through her write-ups.