Buying RTA Kitchen Cabinets? That's A Right Decision You Are Taking!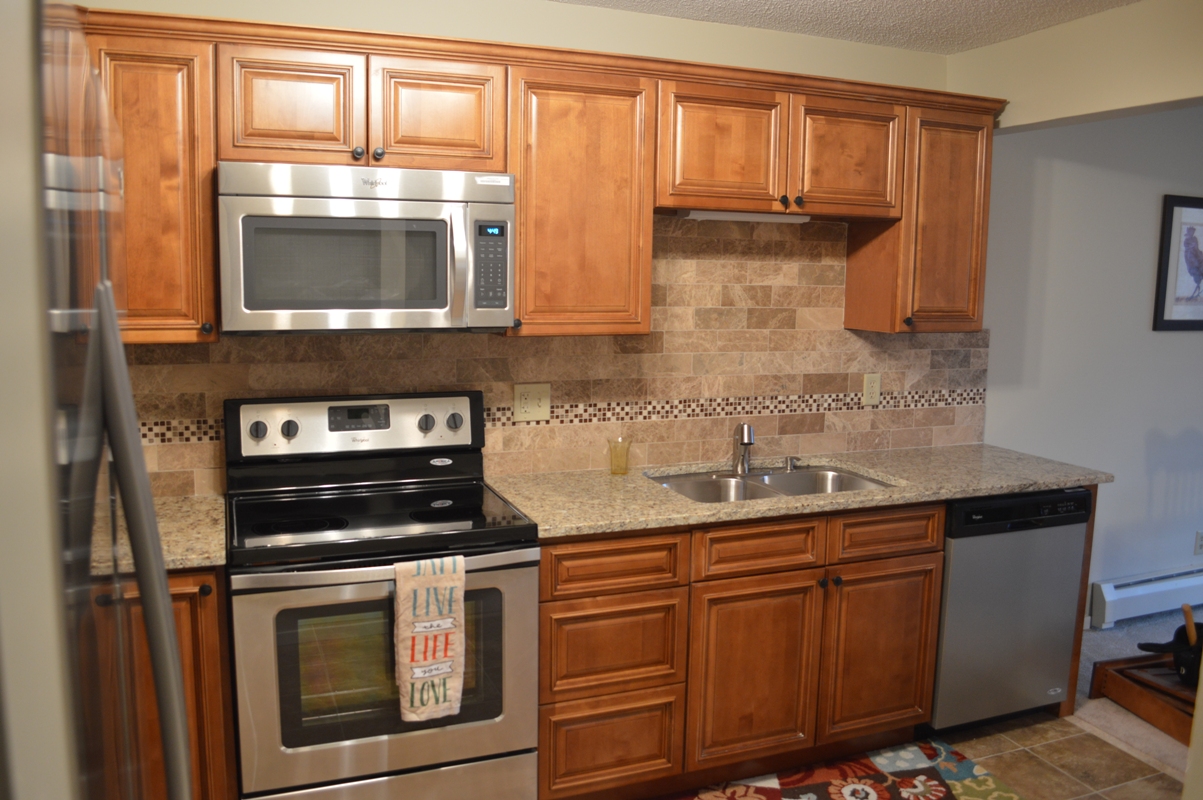 Has your kitchen lost all its charm and liveliness? Do you hate spending time in your kitchen? If yes, then it's high time you need to get it renovated as soon as possible. In my career as an interior designer, I have come across numerous clients who are always ready to splurge a lot of money on revamping their drawing, bathroom, and bedroom. But, very few of them are interested to perk up their kitchen area. Why? Well, it's because they feel it's not as important as the other rooms. But, let me tell you one thing, this is the "most-used" nook of the house, and hence, it is absolutely an important room. So, do not ignore it.
Now, you must be thinking, which kind of decor should you purchase for renovating your kitchen, right? Well, being an interior designer, I would say don't purchase too many decor elements for your kitchen and make it clumsy. Instead, just replacing your existing cupboards with brand new cabinets would be more than enough. Wondering, which type of cabinet you should buy? I would say, always choose the RTA Kitchen Cabinets.
3 Reasons Why RTA Cabinets Are Every Homeowners' Favorite
If you are thinking that I'm suggesting you to buy RTA kitchen cabinets just because they are my favorite, then you are mistaken. These cabinets have become almost every homeowners' and designers' favorite. And in fact, these are the "most sold" kitchen cabinets amongst the others. In case you are wondering, why these cupboards are a "rage" in the market, then here are some solid reasons for you. Take a look.
Affordable Cabinets – The topmost reason why these cabinets are so popular these days is because they are low-priced, when compared to the other hardwood or contemporary metal cabinets. Hence, you need not worry about your wallet, before splurging on this kitchen essential.
Easy to Install – Generally, when you purchase wooden or any other cabinets, you obviously hire professionals to install them, isn't it? But, in case of RTA cabinets, you need not hire any professional at all, because installing them is not a neck-cracking task. So yes! You can save money here as well.
Wide Array of Options – RTA cabinets are available in a wide variety of colours, styles and materials. Hence, you can choose the one that will match with the overall look of your kitchen. For instance, if your kitchen has a traditional touch, then please opt for the maple ones. And, if you want your kitchen to look modern, you can choose the thermofoil ready-to-assemble cabinets.
Now, after going through these points, don't you think that these are the apt cabinets for your kitchen? If your answer is yes, then waste no more time and purchase it immediately. However, don't purchase it from any random company. Here are a few things you must do before choosing a cabinet store. Read on to know more.
Step 1 –The first thing that you need to do before you purchase RTA cabinets for the kitchen is, checking the seller/company's experience. You need to check the company's experience so that you get an idea whether they are worth choosing or not.
Step 2 –After checking the experience, the next thing that you need to do is scrutinize about their reputation. How? It's simple; just go through their online reviews and ratings, or visit their official website to check client testimonials.
Step 3 –Last but not the least, know whether they are providing warranty on their goods or not. You must never choose a company that doesn't provide a warranty (at least for 1 year) so that you can get the products repaired or replaced, if you find any defects post-purchase.
Now, hope that choosing a reputed and reliable cabinet store won't be difficult for you. If you want to know more about other kinds of cabinets such as shaker style cabinets, keep following my blogs.
Author bio: Sean Graham is a popular interior designer in Minneapolis, USA. If you want to get tips on choosing RTA kitchen cabinets, follow his blogs. Through his blogs, you'll also get to know a lot about the trending shaker style cabinets.