Boutique Hotel Interior: Designing with the Right Clientele in Mind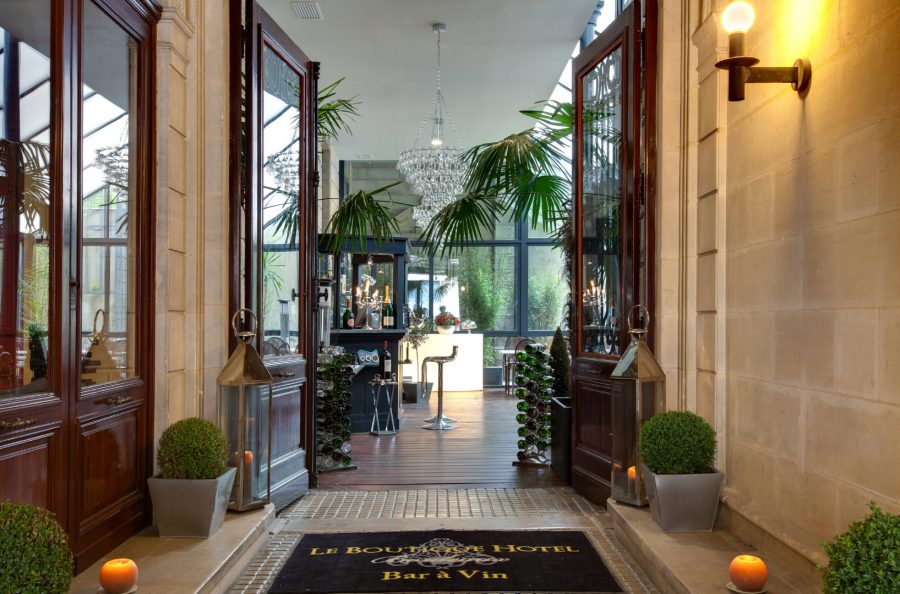 Boutique hotels are all the rage now and, as we put the current ebbs and flows of trends under close inspection, it is not a stretch to imagine why. We live in a time when "authentic", "custom made" and "modular" have become the name of the game in terms of product design, and hotel rooms are, by all means, a product of sorts. In fact, the entire hotel is there to "sell" its unique appearance and atmosphere. With that in mind, here's what you need to know about designing boutique hotel interior with the right clientele in mind. 
Have a vision and a goal
It is quite easy to oversaturate the market with certain types of products, and boutique hotels are slowly becoming as ubiquitous as milkshakes all around the world. This is why it is important to offer something truly unique in order to stand out of the crowd and grab the attention of potential customers. You need to have a vision and a goal, which means that you have to choose a "theme" for your boutique hotel and know exactly what your target clientele is.
Key aspect
Once you know what exact type of customers you want to attract, it becomes far easier to make decisions in terms of design. It gives a method to your madness as you focus on the key aspects of your interior. The first thing you need to take care of is lighting – which creates atmosphere and enhances ambiance if it is done right. In a boutique hotel, opt for the type of lights that mesh well with the surroundings.
For example, it would be distasteful to put sleek, ultramodern fixtures in a baroque-inflected boutique hotel filled with intricately carved wooden furniture. In addition, within your stylistic box, try to add some variety to the light intensity and type throughout the hotel to achieve a sense of richness and freshness.
You want heterogeneous environments
However, lights are not the only key aspect where variety plays a crucial role. In fact, heterogeneous environments are what makes boutique hotels so enticing to the clientele. You cannot only attract them with pretty photos and interesting mission statement. Once they finally arrive, your guests still need to be sold on the matter and the best way to grab them as soon as they walk up to their potential accommodation is to surprise them around every turn.
For example, if you have several customers in a group and they are staying in different rooms, you will definitely capture their imagination by having completely different bathrooms in different apartments. Check out Acqua Bathrooms' extensive range of bathroom supplies for inspiration if you want to create a refreshing and vibrant lavatory that even your most demanding guest will admire.
Watch out for these mistakes
Of course, every interior design project is like a mine field rife with mistakes that can blow up in your face. One of the biggest sources of error when it comes to designing a boutique hotel for the right clientele is to let your personal taste get in the way. Put yourself in the shoes of the customers and "discriminate" your own instinctive needs to create nooks you would enjoy.
The best way to avoid any slips during the project, including the distraction of personal taste, is to prepare a design brief beforehand and go over it with every professional that will work on the project. In so many ways, this design brief is akin to the business plan because the interior IS the part of your business, so make sure it covers every factor that comes into play. In the long run, it will save you a lot of time and money, not to mention the fact that your nerves will come out of the experience fairly intact.
The key difference between a regular hotel and a boutique hotel lies in the latter's individuality. On the one hand, boutique hotels are all about luxury, but they are also about the intriguing, idiosyncratic nature of its design and the exciting prospects this design offers. A first-time visit to a boutique hotel can be an adventurous experience, especially if you choose a mise en scène that has a very distinct theme.