Best Vegan Egg Alternatives For Baking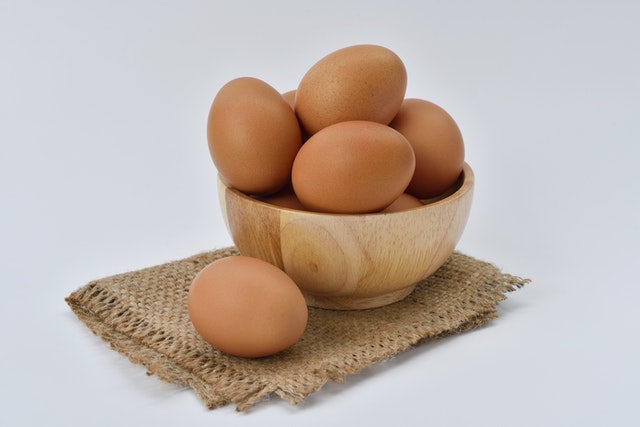 In recent years there has been a dramatic increase in veganism due to its numerous health benefits. People are much more conscious about what they are putting into their body, how livestock are being treated and the environment. It is clear to see that there is no one definitive reason why so many people are now choosing to opt for a vegan lifestyle.
If you have already tried to go vegan you will know it is no walk in the park when it comes to finding alternative ingredients for cooking, especially when it comes to bakery products. The egg is definitely one of the hardest things to substitute for, as different alternatives work for different recipes. In this article, we will go through some alternatives to the egg.
Aquafaba:
Aquafabe is the name given to chickpea water. It is a great source of egg replacement, and it is a byproduct that would normally be thrown away in other circumstances. This can be used as an egg replacement due to the protein and starch acting very much like egg white. It is best used for meringues, cakes, cookies and even vegan marshmallows. 
Measurements:
1 tablespoon = 1 egg yolk
2 tablespoons = 1 egg white
3 tablespoons = 1 whole egg
Apple Sauce:
Apple can be used as a fat-free egg replacement. This is perfect for reducing calories as well as adding moisture and flavour to a range of different baked goods. These include cookies, cakes and muffins. 
Apple Sauce is easily accessible in most supermarkets so it won't be hard to come by. We found that it adds a little chewy texture and a slight apple flavour so it is best to go for an unsweetened apple sauce if you are adding other flavours.
Measurements:
¼ cup of Apple Sauce = 1 egg
Silken Tofu:
Silken Tofu is a great source of protein, which is one of the reasons why it makes a good egg replacement. It is much softer than firm tofu, meaning that it is much easier to mash up. Silken tofu can be used for a range of baked goods including cheesecake, puddings and dense cakes like pound cakes. Firm tofu is also a great substitute but is best for savoury meals like pasta sources and quiche. This is also now a much easier product to find as most supermarkets sell this. 
Measurements:
¼ cup of Silken Tofu = 1 egg
Chickpea Flour:
Chickpea flour is also a way to add protein to your baking. It works both as a binding and raising agent which is perfect for cakes. This natural egg replacement has a similar taste to eggs. The best recipes to try with chickpea flour are scones and cookies. Chickpea flour is also amazing in savoury foods and make for a great omelette and can also be used in vegan quiches. This is surprisingly easy to pick up these days with the array of different flours available at health stores or supermarkets. 
Measurements: 
Mix 3 tbsp of Chickpea Flour with 3 tbsp of water = 1 egg