Best Makeup Ideas To Go With Sarees Inspired From Bollywood Divas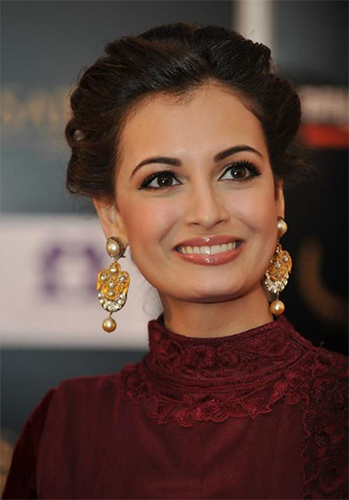 There is no question in that Indian women look faultless in our oldest & forever existing traditional weave 'sari'. But to make it top notch, you have to know about the perfect ideas to don makeup with saree. Sneak in to get the guide!!!
Gone are the days when makeup means a handful of concealer, foundation and blush. It's time to look natural with the incredible products and techniques. Try what suits your skin tone and looks best on your individual personality. To get the best makeup look, it's very important to know your skin and its traits. Plus, make sure that the intensity of your makeup should match with the glare of your designer sarees to look stunning and breathtaking. Make sure that you keep it simple or bold as per the theme of the occasion. Don't get confused. The ideology should be look beautifully natural or 'no-makeup' type with the right choice of shades and applying tricks. Sorted!!!
Let's find out some of the best makeup ideas to treat your skin with ravishing sarees –
Vintage Retro Look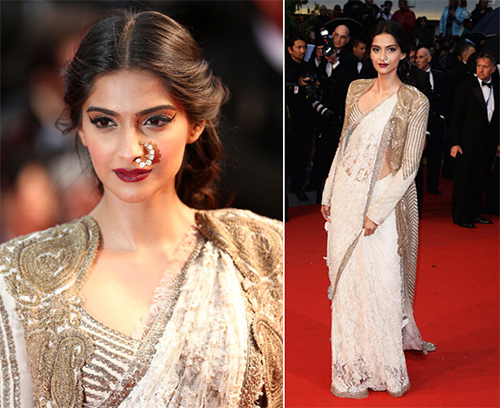 No one can point a finger when the most admired fashionista of Bollywood makes a public appearance. She knows how to make it different each time with her bold choice of designer outfits and makeup skills. It's time to be a classic retro girl like Sonam Kapoor. The winged liner and Marsala stained lips will not ditch you with your fave saree. Finish it off with a swirl of blush!!!
Bold Smudgy Look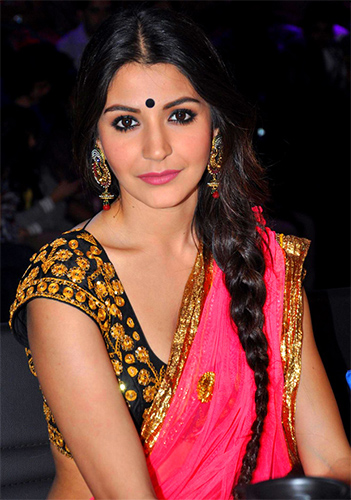 Most loved among girls due to its subtle and bold appeal!!!
Smudged makeup is perfect pick for evening functions and important parties to match the allure of the setting. Put up on kohl lines on upper and lower lid of your eyes. Get ready to smudge it perfectly with a brush. Now apply thick coats of mascara and your fave pink lipstick to dazzle like a sassy chic. Check out online sarees to match the power of this makeup style.
Match Your Eye Shadow
Play with the colours this time!!!
This looks beautiful if the occasion is your own wedding or your best friend's D-day. Apply thick layer of black liner and the same matching to your saree. Smudge it to look classy and put up on nude pink lips to look ethereal.
Go Red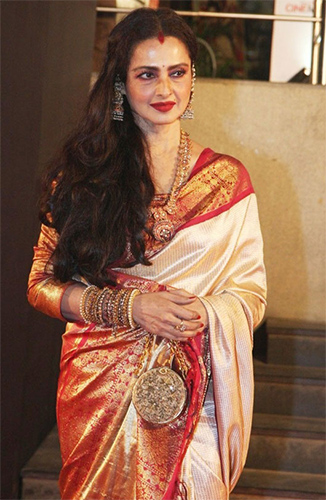 Nothing can look more hot and striking than wearing bold red lips. It's time when red is highly trending and loved by fashionistas. Apply nude makeup and rich shade of red lipstick to make a statement. This style looks stunning with latest styles of designer sarees and perfect way to engage a gaze.
No Makeup Look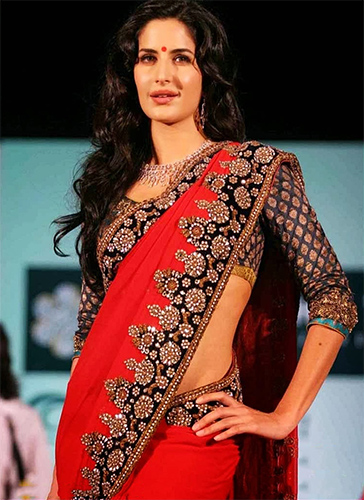 There is no exigency that you need to wear layers of makeup to look beautiful with a saree. You can always go your natural being by applying 'no-makeup' style. Apply nude shades of base matching your skin tone and put up on nude lips to lift up your flawless natural beauty.
Peep into fashionable and trendy online sarees to match the enchanting appeal of these makeup techniques!!!
WRITTEN BY
Manisha Dubey