An Abundance Of Sightseeing Tours Available At The Grand Canyon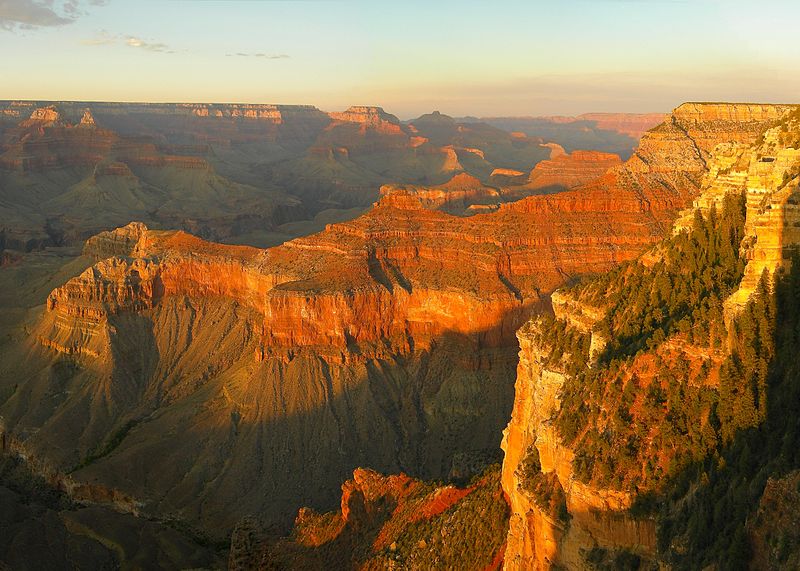 As the hallmark of American tourism, the Grand Canyon is a spectacle that you must witness with your own eyes. With rugged Jeep daytrips to on-foot geology explorations, there are a variety of ways to explore what the South and North Rims of the Grand Canyon have to offer. And for an additional treat, plan your tour during the sunrise or sunset hours to see the canyon when it is at its most beautiful.
Bike Tours
One of the better ways to explore this massive canyon is to take the healthy and exhilarating approach and go for a bike tour. Some of the better and more affordable tours that fall in this category include:
Hermit Road: This eight-mile strip of canyon trail will provide cyclists with one amazing panoramic view. It's located to the West of Bright Angel Lodge, which is located on the canyon's South Rim.
Greenway Trails: Over 73 miles of unique riding trials that network cross the South and North Rims.
Mule Rides
A mule ride can be quite fun, and will provide visitors with a safe, efficient, and visually appealing way to make their way down the canyon. Some of the more popular mule rude attractions include:
South Rim One-Day Tour: Take an eight hour tour along the Bright Angel Trail all the way through to Plateau Point. Afterwards, you will be able to witness a spectacular view of the Inner Gorge.
South Rim Overnight Tour: This tour provides mule riders with the same trials, except this time they'll be able to spend their night at Phantom Ranch.
North Rim One-Day Tour: This half-day mule riding tour across the North rim will allow you to see the North Kaibab Trail as well as Uncle Jim Point, both of which are highly popular attractions at the infamous canyon.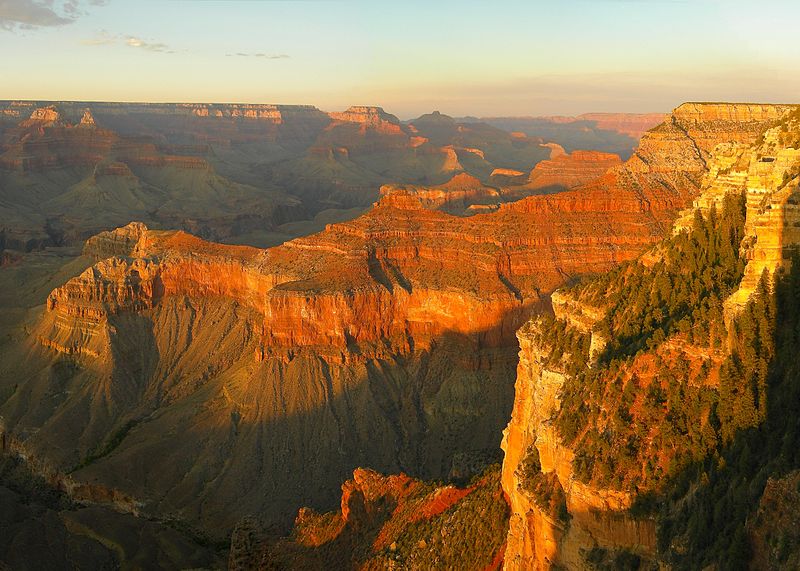 Jeep Tours
Hop inside and hold on for life because this professional driving experience can be quite the thrill ride. As you whisk around various viewpoints of the canyon, you will be exposed to a variety of scene views. Not to mention, the jeep is open-top so you can let your hair blow back as you partake on these exciting rides as you explore one of the best places to see in Phoenix, Arizona. Jeep tours are offered on both rims, and are definitely recommended for viewing the canyon in its entirety.
Air Tours
There is no better way to view the Grand Canyon than to take an air tour by either helicopter or airplane. The panoramic sights will be absolutely amazing, and the exciting ride will really help get your heart pumping. After all, there is no better view than a bird's-eye view of the Grand Canyon. Here are some recommendations for interested visitors:
Airplane Tours: Hop on board a multi-passenger airplane as you partake in a unique sightseeing opportunity. This is the best way to quickly explore both the North and South rims of the canyon. Flight durations do vary, so be sure to find one that best suit's what you're looking for.
Helicopter Tours: Helicopter tours are a little slower, but offer the same amazing view from the top. With this air tour, you will be able to witness the colorful layers or sediment spread out throughout the canyon, as well as narrated by entertaining facts about how the canyon was formed. Overall, it is a breathtaking experience.
Finally, there are full canyon trips available, some of which last for about 14 days. Although longer excursions are available, these tend to provide the ideal amount of time to fully soak up what the canyon has to offer.
Beautiful Natural Setting
The Grand Canyon is a collection of massive side canyons that have been washes away by erosion over the years, allowing for what you see today. With heights ranging as high as 9,200 feet above sea-level to as low as 1,200 feet above sea level, you will be able to witness a natural setting that thrives in both wildlife species as well as various habitats.
Ravish Khapra is a travel writer and runs his own website on travel destinations across the world. He is interested in traveling, films, music among other things. You can follow him on Google+.