Advantages Of Using Baby Gates In Your Home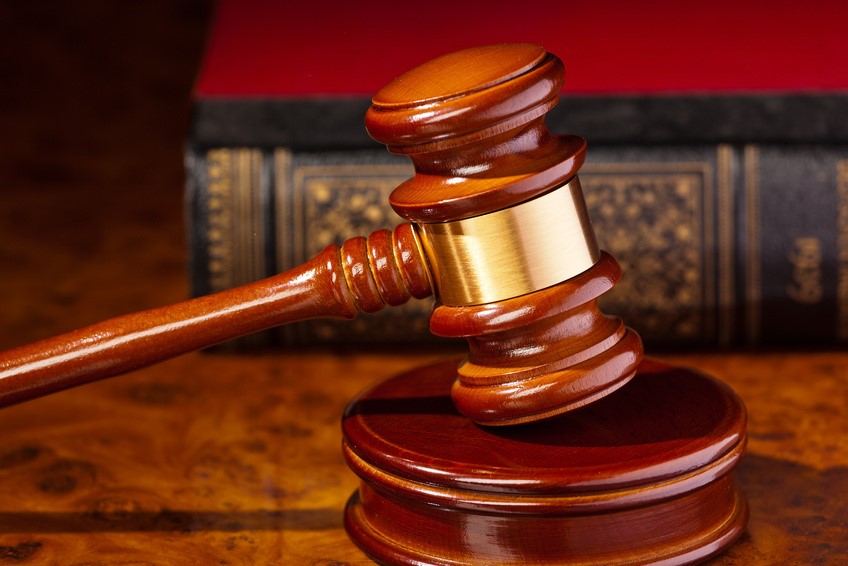 Baby safety gates have some significant benefits. They are the 'golden ticket' in the parenting world. It is a safety device which will change your day to day life. They are installed in doorways to stop a toddler or a young child from going into a room which presents potential hazards.
These are of wood, plastic or even metal. They can be used in doorways, stairways, and even balconies. People also use them for their pets. To stop pets from reaching certain areas of the home.
You can choose from different types of baby gates. Removable gates, permanent gates, and gates which act as doors. Before you decide not to purchase, here is why you need a baby gate and how you can benefit from one!
The Many Benefits Of Baby Gates
Baby gates are great. We love them, and this is why:
Safety
Baby gates are designed to make areas safe for toddlers and young children. Every parent knows toddlers like to touch dangerous things. Use it to secure the kitchen area. Use a baby gate to stop your child from reaching the bathroom. Every room contains hazards of some kind. It might be a hot oven, a bathtub or even a balcony area. Baby gates can stop your child from reaching that one place which could essentially be dangerous for them.
Stress-Free Zones
Every parent needs one place just for them. It might be an office or a bedroom. By installing the baby gate, your child cannot reach that area. You can relax in peace and have one area which isn't overtaken by your toddler!
Create Play Areas
If you need to get some household chores done then use a baby gate to create a play area. Your child can be confined to one room so you can hover, wash, mop and cook in peace. You won't worry, and your child can play without being watched.
What You Should Think About Before Purchasing A Baby Gate
Before you go ahead and buy the first baby gate, you see there are some things you need to consider.
Purpose
The first thing you need to think about is the aim. Do you want a baby gate for a toddler or a pet? This purpose in itself can define what height of gate you need. For example, a mesh baby gate isn't suitable for pets because they rip easily. Think about the room in your home you want to section off. Do you need it for the staircase or the doorway? These are deciding factors when choosing the right model for you.
Size
Depending on the scale of the opening you have size matters. Most models come in a standard size, but some can be adjusted to fit doorways or openings. Look for models with interlocking systems because these are safe, sturdy and fit various size doors.
Type
Consider the type of baby gate you would prefer. Do you want a pressure mounted gate? A portable travel gate or a permanently mounted gate? Each has various features. A portable gate can be taken on holiday or to your friend's house. A permanent gate is fixed in one place and is robust and durable. Pressure mounted gates are movable and portable. Depending on your purpose, the type of gate matters a lot.
Extra Features
Some baby gates come with additional features. For example a double locking system or even an alarm. An alarm is a great feature and will alert you when someone opens the gate. A baby gate like this is costlier but will give you peace of mind after installing them in your home.
Price
There is no price tag when it comes to safety, but it matters. If you are on a tight budget, then you can still afford a safe and sturdy baby gate. If you want one, then choose a more expensive option. If you need five, then go for something less costly. Either way, make a budget and stick to it!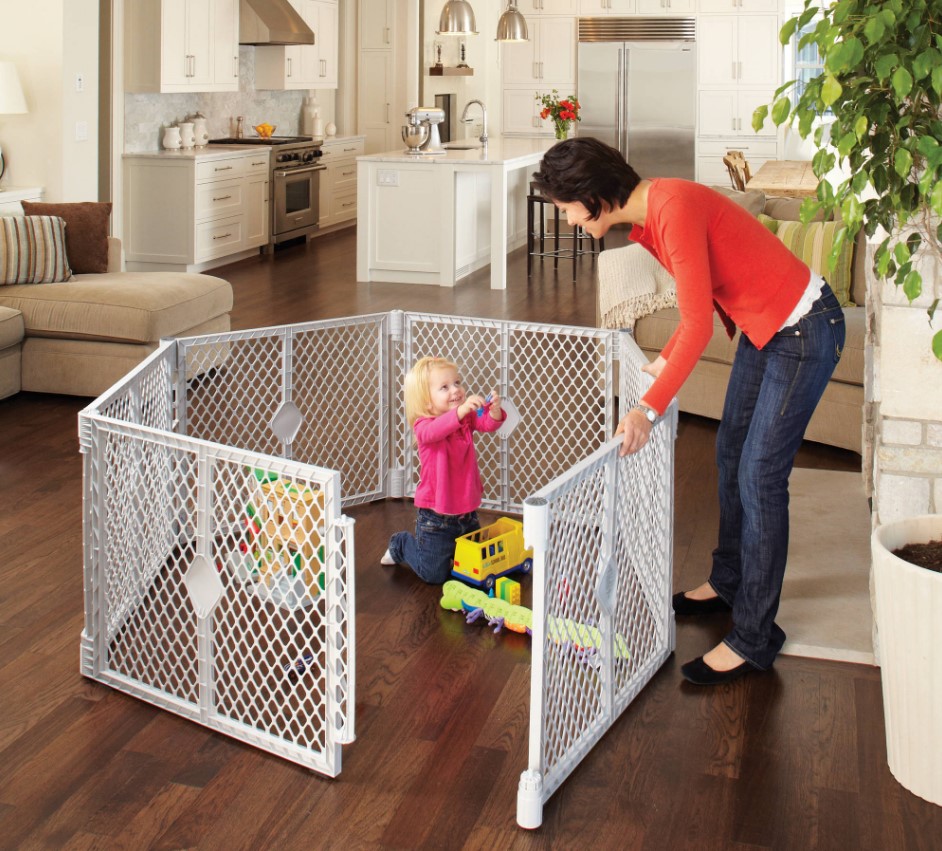 Go Ahead and Buy A Baby Gate!!
If you are now convinced, a baby gate could save your sanity then go ahead and buy one. There are many models available. Various sizes, prices, and types the choice is endless. If you want to go walking or jogging with your baby, consider having one of these 3 best Peg Perego Strollers.