A Surfing Adventure In Tahiti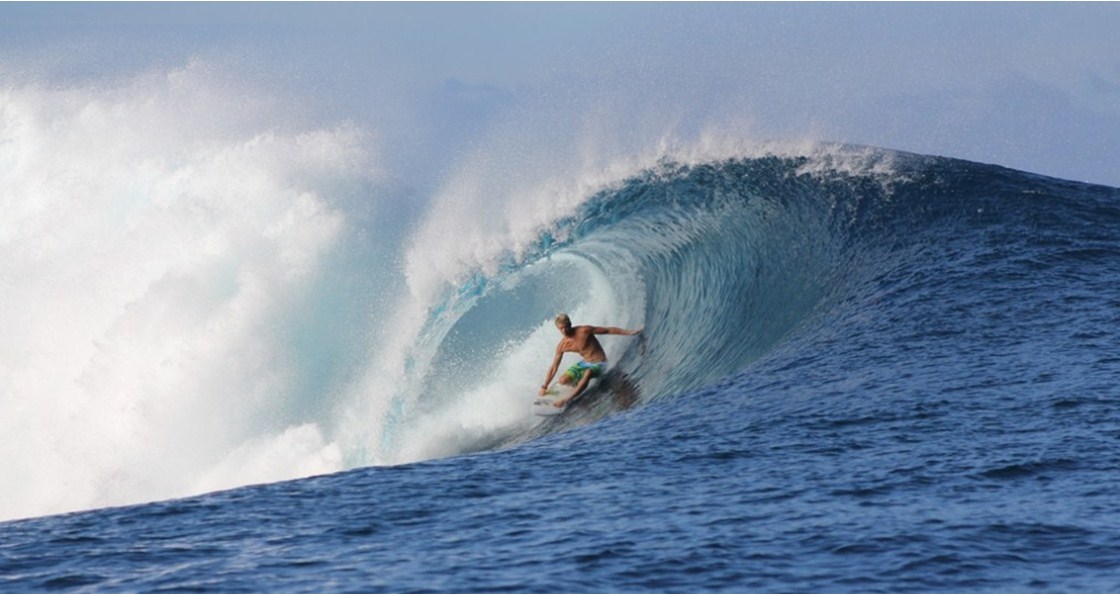 Whatever part of the world you live in, the most distinguishing surfing place in your mind must be California. Inhabitants of this American federal state often point out the possibility of surfing in the morning and skiing in the afternoon as one of the main benefits from living in California. Thanks to the media dominance of Hollywood, the whole world thinks that Californian surfers are best in the whole world and that their waves are the only original ones. However, if you change the program and get out of that box, you will see that this world is extremely abundant with numerous perfect surfing spots. One of such places is Tahiti and the whole French Polynesia. It offers a great natural context and fantastic swells for all kinds of surfers.

Surfing in Tahiti
Summer or Wind Waves
It makes a difference whether you decide to go on a surfing adventure in Tahiti during the summer or winter season. Basically, the season riches with waves is the winter season. It is not a winter as the dwellers from the northern hemisphere know it, but also a very mild period. However, due to the strength of waves in this season, it is not recommendable to go surfing then if you are a beginner. The winter season is for those who have already swallowed hundreds of liters of water. On the other hand, the summer season (from the end of October to March) offers less powerful waves, so it is more beginner-friendly. Except for these two end points, fall has also proven to be an interesting period for surfing in Tahiti. It is a drier part of the year and you will not have problems with rains or drizzles, but you will be able to focus on surfing itself. In addition to that, the famous Teahupo'o contest takes place every May. It is a reason more for surfing enthusiasts to set off for Tahiti in this part of the year.
Leisure in the Aftermath
When you try the Tahiti waves, you are most probably going to want to see something else. Riding on waves is incredibly exhilarating, but the period after it also needs to be spent in a proper way, just to round off the whole visit and stay into a perfect experience. As the sun sets behind the western rocks of Tahiti, the most romantic and enjoyable view is from overwater bungalows. No matter is you are situated on Bora Bora, the sole island of Tahiti or some of the adjacent atolls, these bungalows offer a once in a lifetime ambience and views. Besides, there are also accommodation units that have a glass bottom, so that you can see different ocean animals swimming under your feet. There are a lot of things to do in Tahiti, such as scuba diving or a cruise around the French Polynesia. When going on those cruises, be careful and choose agencies that have a lot of experience. You do not want to get ripped off. People do that in every part of the world and Tahiti is not an exception.
Surfing in Tahiti is for many people who have tried it like flying to the moon. The landscape is fabulous, the ocean is crystal clear and the waves are divine. For all real surfers, nothing else matters.