6 Things You Didn't Know You Have To Check When Buying Dining Table
Looking for furniture pieces can be overwhelming when you don't know what you're looking for. Will you go for a massive oak table or a modern-industrial design? There are factors that, by instinct, influence your choices such as the price, size, and transportability. However, there are things that you may be ignoring when scouting for a dining table.
Here are 6 tips to note when looking for a dining table.
 A dining table can have a lot of purposes: what is yours?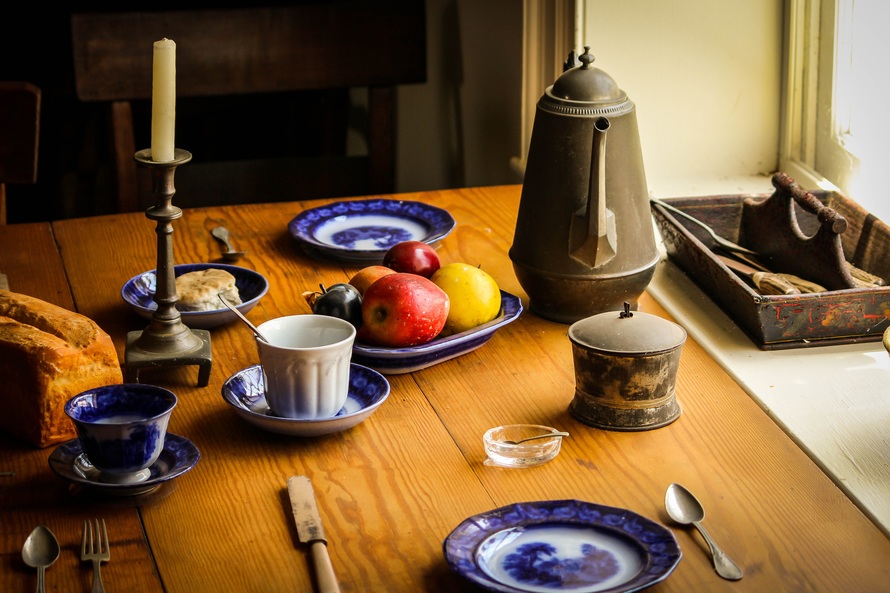 A buyer's guide in looking for dining tables should start with a question. How will this furniture serve you? Not all homes are created equal. Some have members who sit down for dinner on a daily basis, others barely use the dining area at all. There are families who use their dining table as a makeshift work area—where kids do their homework and parents finish work reports. There are also those who frequently invite guests whether for heavy meals or afternoon tea.
You should get a dining table made of sturdy material that can withstand wear and tear if you're using it constantly. Add equally sturdy chairs that endure stains and other damage. A finer table is a better option if you don't plan to use it as frequently. You can go for a glass-top or an intricate designer furniture, but one that should still be able to handle occasional big dinners.
Sturdy materials over composite wood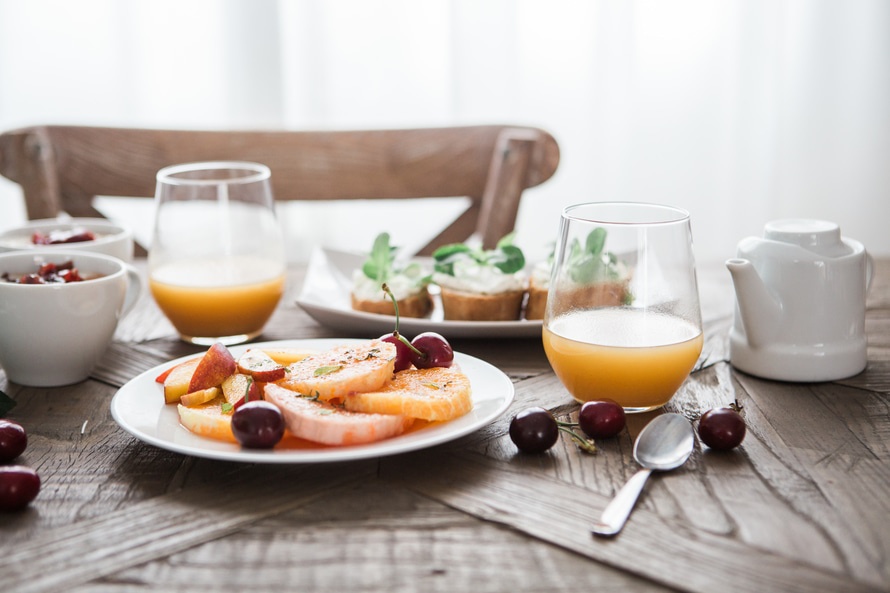 When buying furniture or any item for that matter it's understandable that we prefer the cheaper ones. Dining tables made of composite wood such as plywood are more affordable than those of hardwood, but they don't last as long as the latter. If you think about it, you're saving more in the long run if you choose a mahogany or oak dining table.
Your dining table doesn't need to be brand-new. Visit secondhand shops for farmhouse wood tables that are perfect for a French country or shabby chic interior design theme. Pre-loved furniture are also great for families with little children who are fond of doodling on tables.
Glass dining tables for small spaces 
Most families with little children skip glass-top dining tables for obvious reasons. You should know that there are choices made of tempered safety glass that protects the furniture from scratches and heat. These newer glass tables also don't shatter when knocked down.
Getting a glass-top table has a number of benefits. First, its suits nearly all types of interior design themes—whether it's minimalist, modern industrial or art nouveau. Second, glass gives an illusion of wide spaces, making it glass-top tables a recommended furniture for small condo spaces. Finally, it's more affordable than mahogany or narra dining tables. It's a definite style for budget!
Table shape matters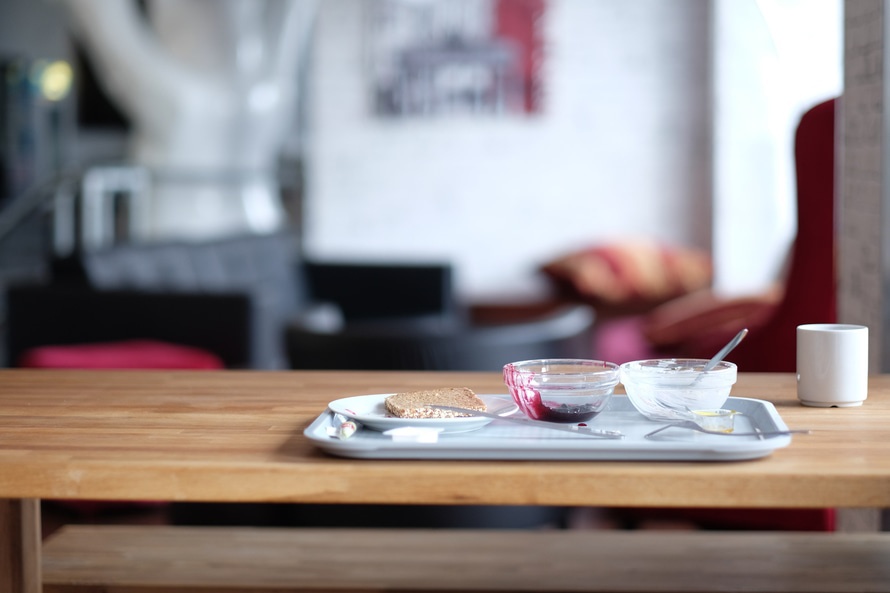 The next time you go to a furniture sale, choose an item based on its shape. The shape of a dining table has an impact on the overall look of your dining area.
If you have a tight square dining area, you can go for a round table that can accommodate six to eight people, or even more depending on the size of your chairs. A round marble dining table can hurt your pocket a bit, but its timeless appeal is all worth it. Watch out for below $100 discounted dining room furniture at Darwin City including a chic three-set café dining set.
A rectangular table doesn't offer as much seating flexibility as a round one, but it can bring people closer. This shape doesn't need to be bulky, in fact it can create an illusion of space and exude feelings of openness. A few tricks include placing glass walls or doors behind it, placing it alongside banquette seating, and positioning it in a sunny nook. Add a table runner on top and plants in a corner of your dining area and you're good to go!
A square-shaped dining table is another cool choice for you. This may take a lot of space, but with simple hacks, it can complete a stylish look. Add a lazy Susan in the middle to make servings a lot easier. You can also choose curved chairs to soften the hard edges of the table, and place a beautiful vase of flowers or a bowl of fruits in the middle.
Be extra careful with color
In the checklist for your dining table, don't forget to include color. Choosing the right hue, however, can be tricky. Metallic blue may have been the trend today, but it may not be so tomorrow. The rule of thumb? Go for classics. If you have an oriental-inspired interior design theme, red is yours. This hue also suits a minimalist and modern theme, so it won't be hard to change from one design theme to another. Other "safe" colors are yellow and blue, and of course, black. Why black is still the best hue for your furniture? It doesn't go out of style, it suits numerous design themes, and a black furniture is stain-free.
This is the age of mobility, choose transportable furniture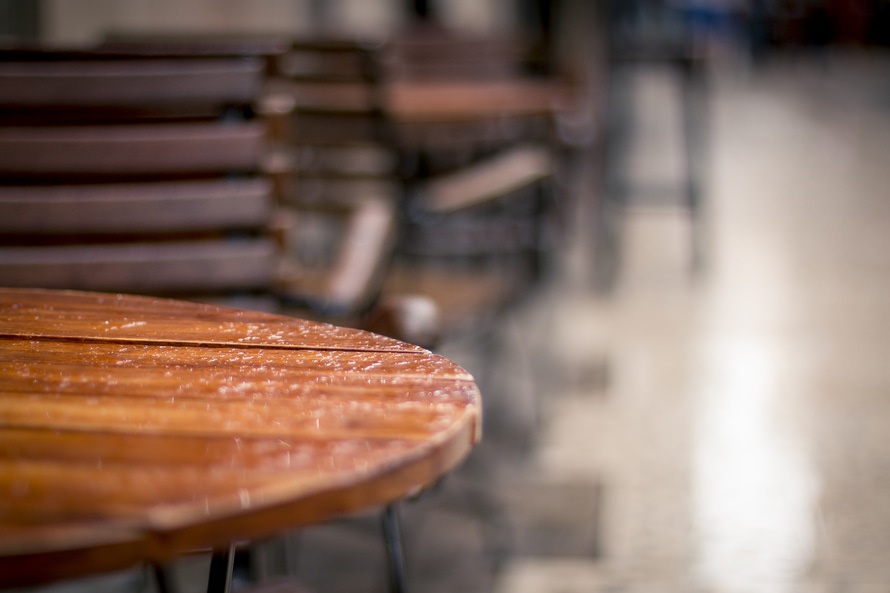 Studies show that millennials, or those born between the 1980s and the early 2000s, prefer a mobile lifestyle compared to their boomer parents. Millennials make up a significant portion of the world's working population, making their behaviors and work ethics important subjects of research. People in this bracket are frequently on the move, changing workplaces and neighborhoods as often as they want.
You can get dining furniture in Darwin that are suitable to a mobile lifestyle. Choose transportable dining tables such as small round marble tables or something wooden with detachable legs. You can also go for those made of light materials like durable plywood with specks of metal features. A collapsible table is recommended for space-limited homes. Check out multifunctional ones that have storage spaces for books, magazines and other knickknacks.
The dining area is more than a part of a house. It's where the family catches up with each other after a long day; it's where problems are discussed and dreams are shared. Finding the right furniture pieces that will make this as conducive as possible is of great importance.